ProDM
creating Tools to help get more from your game
Select a membership level
Apprentice Tier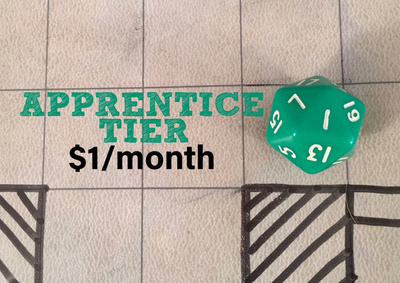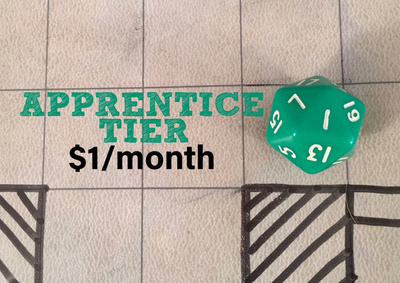 – Daily Bestiary: For some crazy reason, I've decided to design a brand-new homebrew monster every weekday! Is this too much? Maybe! As a patron, you'll get access to the Bestiary, a Google Doc that lists them all in a deliciously searchable format.
– Discord Role: Patrons get to hang in the swank Patron Lounge and can even invite their friends to the fun. Thinking about getting a foosball table in there. Real rec room energy.
– Early Episdoes: When All Hail Yog (or our untitled secret podcast project) returns, enjoy the podcast three days before everybody else!
Heroic Tier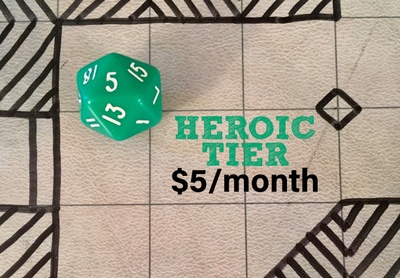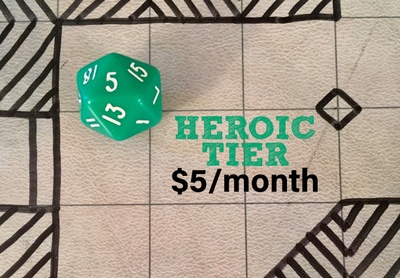 – All Apprentice Tier benefits
– Monster Club: To help me decide which monsters to design for the Daily Bestiary, I post a weekly poll – one you get to vote it. Plus, by leaving a comment, you can commission me to design a monster for you. Need a CR 2 celestial with smiting powers? Lemme know and it's yours!
Paragon Tier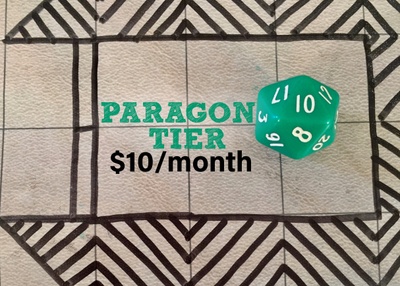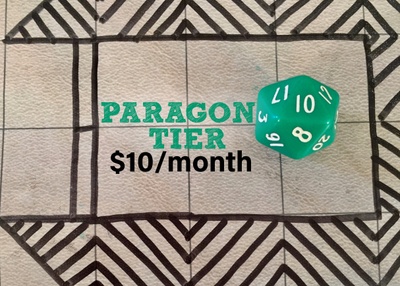 – All Apprentice and Heroic Tier benefits
– Consulting DM: Once a month, I'll design something for your game – a magic item, a monster or a map. I'll even hop onto for a 30 minute call with you to discuss your campaign!
By becoming a patron, you'll instantly unlock access to 491 exclusive posts
By becoming a patron, you'll instantly unlock access to 491 exclusive posts