Professional Wild Child
is creating a safe space for self-healing, awareness and personal growth
Select a membership level
Supporting tribe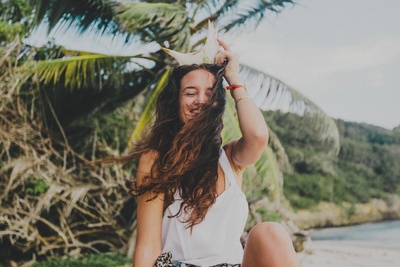 When you're a supporter, you're a true supporter. Perhaps you want to support me, because of the past content I've made and helped you move forward in life. By supporting me now, you want me to keep creating content for YouTube and Instagram, which enables me to focus on high-quality content for the mind, body and soul.

On Patreon you will get an update once new content is up, a behind-the-scenes explanation how and why I made this specific video, and a special thank you on your doormat for your support.

Wild & Free
In this membership we go a layer deeper and look at life, and ourselves, from a consciousness point of view. This membership is here if you are interested in healing and awakening so that you are able to become the best version of yourself. It includes exclusive videos, interviews, tips, tricks & templates so that you are able to step into your power and transform your life.
Includes
Access to the patron-only activity feed where I will make exclusive content and share inspiring articles & must read/see/do's for your own self-healing journey. By breaking through mental bariers and opening our hearts, we can discover who we all truly are, beneath conditioning, masks and rolls and setting ourselves free.
Monthly Healing Gatherings over Zoom
2020 Program
August: I am worthy to receive
September: Learning how to speak up
October: Letting go of toxic people & energy vampires
November: How to not take things personally
December: Protecting your energy for the holidays
Weekly healing poems & proses
Every Saturday you will be getting a weekly poem / prose + a gentle reminder how to go through life as effortlessly as possible. The Lost & Found project is about my personal journey in falling in love and seeing the light. This book will (also) be published into a book one day, and through this way, you'll have early access to its content.
Livestreams of (vulnerable) talks and Q&A's (also with guests). This is the place where we can feel safe to open up and have a genuine conversation, together. It will specifically focus on the light and the dark within us, which enables us to set ourselves free. It will also focus on doing shadow work (and what that exactly entails) and raising your self-awareness because of it.
By supporting me through this membership, I will also be able to make guided meditations for the public - that will focus on healing and awakening.
One-on-one coaching
Limited (3 remaining)
Interested in one-on-one coaching? I'm here to listen and help you remind you see your authentic self. By choosing this membership, you will become a member of the Wild & Free community, but also get a 1-hour one-on-one session per month.

I'm currently in the practice of becoming a counselor. As a counselor I will work with clients on a wide array of issues ranging from: your healing journey, finding your authentic self, becoming 'whole' again, recovering from heartbreak, life as an Empath, how to deal with your emotions, empath-narcissistic (toxic) relationships, self-love and self-healing.

These sessions are informal, confidential and accessible. I am not a licensed therapist so I can not diagnose, prescribe medication or work with your insurance provider. Counseling is a courtesy service I added in response to the demand of questions I receive.

About
Hello my beautiful friend,

My name is Zoë. I'm living life wild & free, being the true me, for the world to see. I'm a practical free spirit, trying to get zen in this chaotic, messed up world. The Netherlands is my homebase, the world is my playground.

On my YouTube channel I share sit-down videos to optimize the mind, body & soul. I also love to travel, since I believe traveling is the best educator in life to open our eyes and step out of our own normal, and therefore, our own conditioning.

2020 will be the year in which I will shift creating content to creating awareness through content - and that's what the support on this platform will serve for! For years I've been dependent on campaigns and freelance work around content creation. Through my content I've been able to heal and transform lives, of which I'm eternally grateful already. Since I went through my own break-up after a toxic relationship, I now understand what my purpose is in life: to show that vulnerability is a strength, to learn how to self-heal, to transform emotions into words so that people can recognize and let go, to inspire to be and do better, to awaken and see who we really are, beneath the conditioning, masks and rolls.

By supporting me on Patreon, you will support me to become a fulltime spiritual healer, a published writer, a meditation teacher and a motivational speaker. And so, I will still make content like I used to do, but then I am able to do it with more consistency, quality, and with the specific purpose to heal and awaken.

Because only when we heal inwards, we can heal outwards, too and actually make the world a better place. This Patreon page truly serves as a safe space into self-healing and self-discovery. Since Patreon is more private, this will be the space where we can fully open up, discover both the light and the dark within us, be vulnerable, grow and transform from there.

I have a few specific tiers that you can hopefully meet up to your own needs:
1. Is focused on supporting what I already do on YouTube and Instagram.
2. Is focused on self-healing and unraveling who we really are, beneath the surface. This will also contain vulnerable talks that will not be shared on other social media platforms.
3. Is focused on living life as an 'Empath' and how to deal with your emotions, learning to set boundaries, becoming (ego) aware, how to recognize narcissists and how to overcome toxic relationships. This has the extra that I will already be sharing content around my 'Lost & Found' project: a story about losing yourself and finding the one. A book that will be published one day, too.
4. Is focused on one-on-one coaching. These sessions are informal, confidential and accessible.

I am not here to fix you; you can only do that yourself. I am not your guru: you are absolutely your own. I am here to remind you of your inner strength, your inner power and your inner essence. The person you really are, behind it all. And who we, at the end of the day, all are:

Energy. Awareness. Consciousness. One.

The rest is all layers of the onion, which you can unravel, but does not define you.

I honestly appreciate every one of you looking at my videos and supporting me and my work through Patreon. Thank you.

Stay wild & keep letting (higher) love, rule.

Become a patron to
Unlock 49 exclusive posts
Connect via private message
Recent posts by Professional Wild Child
How it works
Get started in 2 minutes