Select a membership level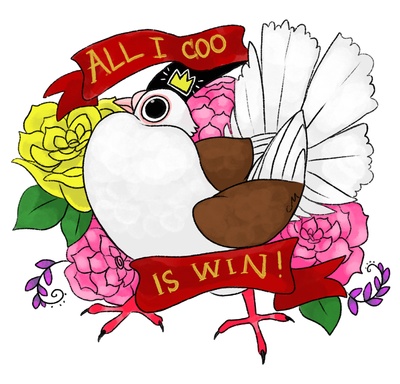 1 Hot Dollar
This tier includes Patron exclusive goods. Every dollar counts. You can go to sleep knowing you helped out just a bit, helped pay for my future endeavors, helped feed my bird, even if you can't give too much. It's okay. You're great. I love you.
-Early access to My Kiwi Crush WIPs comic pages
-access to Patreon exclusive content
-INKTOBER 2019 TIER (the ones that MIGHT include comic spoilers)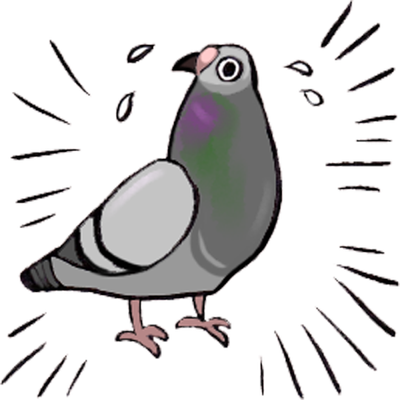 SOCIAL ICONS
I'll draw you a simple, monthly icon for your social media accounts. They can range from pigeons or any characters.

Includes:
(1) Monthly Pigeon Icon
Completed My Kiwi Crush comic pages
Early access to my work
My Discord 
Patreon Pigeon Request
I will draw a full body of whatever pigeon you want (digital drawing) (as long as it's PG rated) Backgrounds are optional, if you don't list them, I'll make up one myself.
Includes:
(1) Monthly full body Pigeon portrait
Early access to Pigeon Lyric comic art
About Bees
Hello everyone.
Ever since I can remember, I've always been a huge fan of story telling, drawing, and entertaining others with my drawings. With this Patreon, I hope to reach more people in seeing how much I love to combine those aspects together. Not only do sharing stories help us bond with other people, but adding visual content to those stories can blow one's mind to new experiences.
I also paint pet portraits or draw silly comics starring 
pigeons
.
You're beautiful in your own way, and I am genuinely very excited to be able to share my artwork with you all.
Thank you so much.
P. Bees
I print my own art book in physical copies to distribute to sell at comic stores. I love holding a book in my hands. Filled with sketches/thumbnails/loose paintings!
1 of 1