Professor Vernellia Randall
is creating a website, videos, books related to race, racism and the law
Select a membership level
Okan dola ISAA!
You're officially a
Okan dola ISAA! 
(one dollar patron)!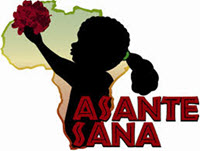 You will:
receive one very thankful virtual flowers
be acknowledged as an ISAA (Patron) on "Race, Racism and the Law!"
Vote on polls regarding content; ie which articles to post.
have access to patreon-only materials.
Mẹta dola ISAA
You're officially a
Mẹta dola ISAA
 (three dollar patron)!
You will:
receive a digital copy of Frederick Douglass's Speech - No Struggle! No Progress!
Submit Questions for research
all previous rewards
Marun Dola ISAA
You're officially a  Marun Dola ISAA (a five dollar patron)!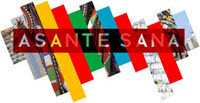 You will receive:

be invited to private periodic Live Q & A session on current events , race, racism and the Law.(at least quarterly); 
 received Pdf Handout of all Lectures (as done) 
all previous rewards
About Professor Vernellia Randall
NOTE: 
 To get a copy of the pdf handout for a presentation, you must be a patreon at least at the $5 tier.
Thank you for visiting my Patreon page.   We are a community of people dedicated to understanding how the law contributes to race and racism and using the law to eliminate racial discrimination. My work specifically focuses on the impact of the legal system on American Indians, African Americans, Asian Americans, Hispanic Americans, Pacific Island Americans, Multiracial Americans, and other marginalized communities of color. 
As of  April 15, 2021, racism.org had over 3500+ articles. and over 52.5 million hits.
Your patronage will support my work on race, racism in the law which has been going on over 50 years.  Twenty years ago, I started my website, "Race, Racism and the Law."
Race, Racism And The Law considers race, racism, and racial distinctions in the law. It examines the role of domestic and international law in promoting or alleviating racism
. 
The website provides selected abstracts and excerpts of law review articles. 
http://racism.org
.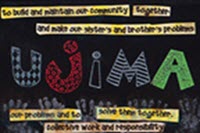 I started this as a service to the community. Initially, the site was located at the University of Dayton's academic website. In 2005, I moved the site to racism.org. It has always been advertisement free. Financially, I supported my website through grants, and as a part of my service to the community.   In 2012, I retired, so access to student and financial support has stopped.
Nevertheless, even though I am in my 70's, I would love to continue this work, including the website for another 20 years.
My goals are to:
Continue regular updates on the website on at least a quarterly basis but preferably monthly. Funding from Pateron will help pay for server space, student research assistant time, and other routine expenses. (Update-07-07-19 I am posting articles daily with monthly updates)
Expand the content on reparations, implicit bias, the school-to-prison pipeline and health disparities (Update-07-07-19 Done)
Write a booklet on the DAEUS - Descendants of Africans Enslaved in the United States and the importance of equitable reparations.
Travel and speak on the importance of collecting data on DAEUS.
Write my memoirs on being raised during Jim Crow in the South and being among the first wave of African Americans to gain access through Affirmative Action.
Develop a webinar course on "Race, Racism, and the Law."
Write a book on race, racism, and the law. Currently, there is only one book directed to the general public on the topic.
Please join me on this journey and join our community. Any support you provide will be much appreciated.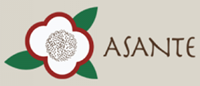 Yours in Love and in the struggle,
Prof. Vernellia Randall
When I reach  50 patreons, I'll hire a website designer to update the design, appearance and operation of Race, Racism and the Law
1 of 4
By becoming a patron, you'll instantly unlock access to 1,067 exclusive posts
By becoming a patron, you'll instantly unlock access to 1,067 exclusive posts
Recent posts by Professor Vernellia Randall
How it works
Get started in 2 minutes