Project 314
is creating books, models, videos, webcasts & research.
Select a membership level
WOOL - Outer Court Walls
HEBREW SHEPHERD
Livestream: Project 314 Update and Forum (Live)
Voting Power:  Project 314 R&D Priorities
Patreon History: Complete Post Archive
LINEN | Inner Court Walls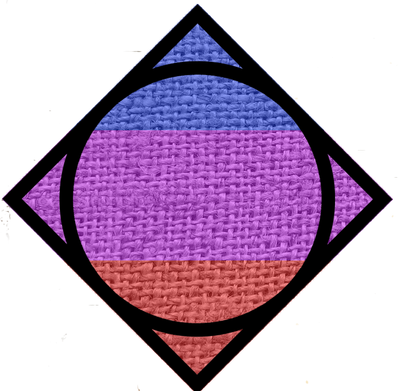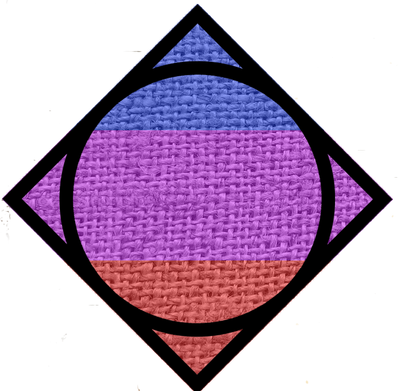 HEBREW TAILOR
Livestream: Project 314 Forum and Update (Live)
Voting Power:  Project 314 R&D Priorities
Patreon History: Complete Post Archive
DataDisk (CD-ROM): The House of El Shaddai Tabernacle PowerPoint
LEATHER | Tent Roof
HEBREW LEATHERMAN
Livestream: Project 314 Forum and Update (Live)
Voting Power:  Project 314 R&D Priorities
Patreon History: Complete Post Archive
DataDisk(CD-Rom): TheHouse of El Shaddai PowerPoint (Qty 2)
Softcover Book: The House of El Shaddai Workbook (Qty 2)
About Project 314
GREETINGS AND THANKS FOR VISITING!
My name is Andrew Hoy; and I'm the founder of Project 314. Welcome to the official Project 314 Tabernacle Research and Restoration Patreon page!
WHAT IS PROJECT 314, AND WHY IS IT IMPORTANT?
Project 314 was chartered to advance public understanding of God's "dwelling place", which is traditionally known as the "Tabernacle" of Moses. If you believe that Bible commandments introduced by, "Thus sayeth the Lord" are important, Project 314 research should be of particular interest to you, especially as it reveals hidden secrets about God's dwelling place that have been recently rediscovered after being "lost in translation" for thousands of years.

WHAT MAKES PROJECT 314 UNIQUE?

Distinct from all other ministries, churches, and synagogues, Project 314 is founded upon the recent rediscovery of the Round Hebrew Exodus Tabernacle, which was made possible by an unexpected encounter with π (known as the "Pi" constant) as found in the Hebrew Exodus texts. Upon finding the simple sum of 314 in the Bible text (derived from Exodus 26:7-13 instructions), I came to understand the design of the divine dwelling place in the Exodus description from both a Hebrew AND an engineering perspective!  If properly interpreted, it becomes obvious that God's ancient dwelling place was not the unimpressive, confusing, and crude rectangular and shoe-box like tent model as it has been traditionally depicted, but rather a majestic 6-story yurt-like structure that has been completely "lost in translation" (or obscured by tradition) for thousands of years.
HOW COULD AN ANCIENT TENT BE RELEVANT TODAY?

In many ways, this Tabernacle design is a road map or perhaps the "Rosetta Stone" of the Bible. In fact, when it comes to Project 314 media development projects and future content, it may come as a surprise to the audience that tent mechanics and Bible exegesis are just the fraction of the overall revelation and project vision/scope. After all, the tent language and configuration shed new light on fields of study, including prophecy, etymology, archaeology, architecture, history, sacred geometry, sacrifice, cosmology, and typology.
"WHAT'S IN IT FOR US?"

This project and Patreon page ain't all about me; neither is it all about you. It's about us. Project 314 is not intended to be a once-and-done self-study; it was initiated with the intention of being a thing of ongoing and mutual benefit. By being a patron of the Project 314 Tabernacle restoration project, you can:
Be the first among your peers and/or community to understand God's true "dwelling place". 
Be heard (shape the path of Project 314 development and be equipped to teach others). 
Gain personal integrity (graduate from being a religious spectator or bench-warmer). 
Be part of something much bigger than yourself and change the course of history. 
Connect with a community that understands and reveres God's Hebrew Torah. 
Find a sense of personal identity, purpose, and unity via common objective. 
Be the change that you want to see in the religious world. 
Put your money (treasure) where your mouth (heart) is. 
Exercise your creative, technical, and social faculties. 
Get cool Project 314 stuff before anybody else can. 
WHAT COOL PROJECT 314 STUFF EXISTS AND/OR IS "WORK-IN-PROGRESS"?
Over the course of the last five years, I've developed some content that does exist in the real world, and I've also come to envision lots of different titles, products, models, and publications based upon several years of earth-inverting research.  Below are some samples of things produced or pending:   
Drawings:
Exodus Engineering Exegesis (EEE) Drawings.
Manufacturing Drawings (for Project 314 team use only)
Erection Sequence Drawings (for Project 314 team use only).
Books and Electronic Publications:
The House of El Shaddai (THEOS) - God's House Reconsidered Exploring God's House
The House of El Shaddai (THEOS) - Workbook
The House of El Shaddai (THOES) - CD PowerPoint Presentation and Self-Study Tool
Exploring God's House (EGH) - The Enhanced Guide to the Exodus Tabernacle [WIP]
The Body of El SHaddai (BOES) - The Anatomical Guide to the Exodus Tabernacle [WIP]
Project 314 STEM Publications - Bible and Tabernacle centered STEM curriculum [WIP]
Website
:
Revised Website Version 2.0 completed 2/29/20 for Teruma & Project 5 year anniversary 
New article:  The Tent of Appointed Times (Tabernacle and feast calendar correlations)
New article: AHRC Paleo Hebrew - An Ancient Journey with the Ancient Hebrew Language
User-shared article and video content and upload capability
Public testimonials
"One Revolution" - one minute teaching video / meme campaign [WIP]
Videos:
Web page summary clips [WIP]
The House of El Shaddai Studio Recording [WIP]
The Body of El Shaddai Studio Recording [WIP]
The Jewish Messiah Revealed Studio Recording [WIP]
Presentation Testimonies - Studio Editing [WIP]
Transforming the Tabernacle (Animated CGI showing conversion of rectangular to round with commentary) [WIP]
Fabricating / Engineering the Tabernacle (Production of freestanding 22 foot scale model) [WIP]
Israel Tabernacle survey video [WIP]
Video Webinars & Interviews
:
Monthly or Semi-Monthly Patreon member Video Conferences 
Project Updates plus Book, Exegesis, Engineering, or Modeling Q&A Sessions
Interviews & Video Webinars
:
Monthly or Semi-Monthly Zoom meetings (Project Team and Patrons only)
Zen Garcia, Chad Schafer, Ian Fiduccia [TBA]
Models
:
22' Physical Scale Model Fabrication - Field Testing and Video Editing Work [TBD]
50" Physical Scale Model Prototype
50" Physical Scale Model Kit Crowdfund release [TBD/WIP]
CGI Model Upgrades 
Future 1/4-1/3 Scale Model Planning
Art
:
Paintings [WIP]
Posters [WIP]
WHAT PROJECT(S) ARE TOP PRIORITY?
While there are many, many Project 314 Tabernacle research, restoration, and publication endeavors that are worthwhile, the number of projects are ultimately limited by funding and manpower. Priorities may shift in accordance with endowment and availability of resources and talent, but assuming that I'm the only person doing the bulk of the actual content development work, short to mid term Project 314 priorities are as follows:
Project 314 Website Tour  Video Clips
The House of El Shaddai - Product Line Marketing and Product Promotion 
Exploring God's House - Final Edit and Product Release 
Studio video recordings (THOES,BOES, and JMR presentations)
"One Revolution" - 60 Second Video & Meme Campaign
WHY USE A PATREON ACCOUNT TO RESTRICT A REVELATION FROM NON-PATRONS?
While the entire nation of Israel was called to be a nation of priests at Mount Sinai, the balance of the nation declined the opportunity, as they said in effect, "don't have God speak to us or we will die!"  Long before Romans and wealthy kings subsidized artists and performers (from which this Patreon platform is said to be derived), the members of the Levite tribe were assigned priestly roles in the stead of Israel's firstborn, and were allocated tithes from the neighboring tribes for their ongoing Tabernacle work, as they were denied "normal" vocations and inheritances to which other Israelites were entitled.   While there is ample information provided for free on the Project 314 website to "reverse engineer" much of the Tabernacle, time and experience has shown that most lack the Hebrew or Biblical appetite and Engineering training to do so.  As this research has become my full time pursuit, it is my hope that the Levitical model resonates with believers.  I cannot make definitive claims to a Levitical bloodline, but with respect to vocation, Project 314 work more closely resembles that of a Levite than perhaps anyone has done in 3,000 years.  I ask that you please consider this as you contemplate this project and similar religious or social endeavors, given the idea that "all good things should be shared with the teacher."   
Thank you for considering this revolutionary project work,
Andrew Hoy
https://project314.org/
Project 314 Founder / Engineer
Develop "One Revolution" Project 314 Meme Campaign Video Set.  Memes are believed to be essential for expanded social media outreach (Basic public introduction to Project 314 discovery and research as well as for further Patron recruiting).

1 of 3
Become a patron to
Connect via private message
Recent posts by Project 314
How it works
Get started in 2 minutes