Projection Booth Podcast
is creating Podcasts
Select a membership level
Usher
You're the heart and soul of the theater. Tear those tickets. Clean the house after a screening. Get a shout out on ever Ego Fest and The Projection Booth's eternal gratitude.
Box Office
Limited (66 of 100 remaining)
You're the first person we see, selling tickets and giving the occasional refund for people who didn't know they were about to wander into a revival screening of Salo.  

As a Box Office worker you also get access to our monthly updates of what's coming up as well as other exclusive news from The Projection Booth. 

Concessionaire
Limited (82 of 100 remaining)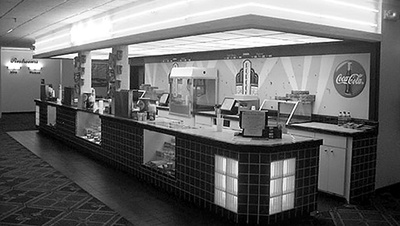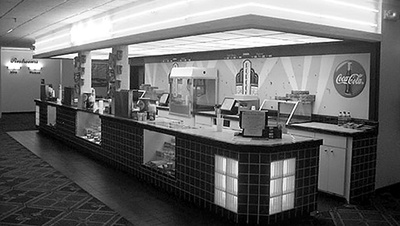 You are the bread-winner of the theater.  Take that fifteen cents worth of popcorn kernels and sell them for a crazy price!   Don't forget to upsell to the Super Bucket Special!

As a Concessionaire you get early access to every episode of the Projection Booth (as long as Mike's not running late) as well as the monthly update and other behind-the-scenes news before anyone else. 

About Projection Booth Podcast
The Projection Booth podcast has been going since March 2011, providing good stuff for your ear holes along the way.   The podcast has changed from being a "hobby" into something a bit more. As the main host, I spend hours every week tracking down guests, researching films, and recording interviews.  I spend every weekend editing.  And, I spends a lot of money providing The Projection Booth to you. If you can help defer the cost a bit, that would be awesome.  Find out what I've been doing at 
www.projection-booth.com
.
Hosting
I got a great deal with a hosting provider a few years back. For now, I spent $107.40/year to host projection-booth.com.
Interviewing
When talking to people around the world it costs some money for Skype.  On average, $200/year.
Investigating
In order to help track down the people I interview. I need an IMDb Pro account. These are a bit outrageous at $149.99/year.
Sharing
I use dropbox for sharing of raw files (interviews, sound bytes, songs) and the delivery of edited work. Due to the large filesize, I have the 1Tb account which is $99/year.
Raw Materials
Books, CDs, DVDs, Scripts -- anything that can't be gotten for free or via nefarious means. I do research like crazy but sometimes it takes some bucks.    I have yet to keep strict records on this but I imagine it's got to run at least $1000/year.
Patreon Fees
The number you see on the left is not the number that we get.  They take a pretty good chunk (20%?).  So, to be fully-funded I have to be well north of our $100/month goal.  
If you prefer to send payments via Paypal either as a subscription or one-off, here's a simple link: 
http://paypal.me/impossiblefunky
$714.81 of $2,000
per month
It's time to get serious and build a mini recording studio in the basement. New gear, soundproofing, a real microphone - all in an effort to sound a little more professional.

2 of 2
Become a patron to
Unlock 381 exclusive posts
Connect via private message
Recent posts by Projection Booth Podcast
How it works
Get started in 2 minutes