Propaganda Report
is creating Podcasts
Select a membership level
Truth Sponge
Become a Truth Sponge & get the Drivetime News Blast commercial-free plus the Patron 15--that's 45 minutes of continuous commercial-free daily news and so much more including early releases and direct access to Monica & Brad & the whole Propaganda Report patron community--it's a lot of bang for the buck!
Includes
Access to exclusive ad-free patron-only content on a near daily basis
Connect with other patrons
Patron of the Truth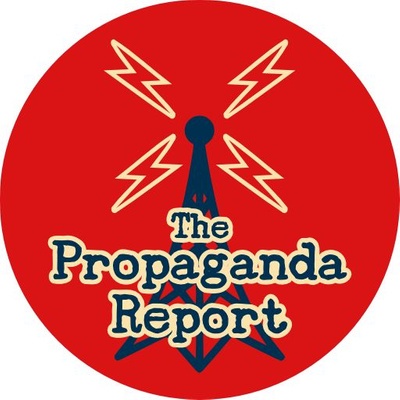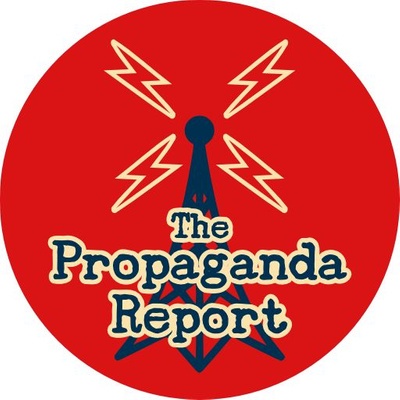 Become a Patron of the Truth and get all the benefits of the Truth Sponge tier PLUS an invitation to the First Friday Disappearing Patron Party every month for less than the cost of a beer at happy hour! If you haven't been to a DPP, try one--trust us, it's always a BLAST!
Includes
Access to exclusive ad-free patron-only content on a near daily basis...that's the commercial-free DNB plus the Patron 15 and so much more
An invitation to the First Friday Disappearing Patron Party monthly livestreamed interactive cocktail party
Connect with other patrons
Early access to bonus content
Direct access to Brad & Monica
Patron Saints Rock!
Limited (4 remaining)
A LIMITED SUPPLY OFFER ONLY FOR ROKFIN SUBSCRIBERS. Get ALL the benefits of the $20 Patron Saint level for only $11 when you subscribe to The Propaganda Report Channel on Rokfin. Join Rokfin for $10 and get an $11 Patron Saints Rock membership for only $21 total and get our exclusive weekly Deep Dive videos plus access to hundreds of other Rokfin channels! It's a trial promotion so take advantage of this win-win offer now!
Your Patron Saints Rock! membership allows you not only to become a member of Rokfin but also to join an exclusive group of Patron Saints here on Patreon with members-only content, in-show shout-outs, and access to all livestream events including ALL Disappearing Patron Parties livestreaming interactive cocktail parties and Patron Saint Zoom Parties. You help us provide content for all levels!
Includes
Access to exclusive ad-free patron-only content on a near daily basis
Connect with other patrons
Disappearing Patron Party monthly livestreamed interactive cocktail party
Monthly shout-out to you, a friend, a favorite charity--even wish someone a happy birthday! It's short but sweet & you can change it every month!
About Propaganda Report


We're tired of the manipulative propaganda that flows from the media round the clock. The public is mislead by the news and the self-interested few who control it on a regular basis. We want to bring clarity to the chaos and hold these clowns accountable. We want to help people see through the lies and be able to protect themselves from media manipulators who try to get us all to act against our own best interests on a regular basis.

Help us reach our first two goals! Read about them on the left hand side of the screen.

Who Are We?
Political talk-show host, Monica Perez, and her propaganda-obsessed co-host, Brad Binkley, analyze media propaganda and news events, providing clarity from the chaos. As an anarcho-capitalist ( i.e., extreme libertarian), Monica is an uncompromising defender of personal liberty. As a humorist with a fetish for propaganda analysis and psychology, Brad just likes exposing the lies of the elites. Politics is a con game. Conspiracies exist. And the world doesn't make the news, the news makes the world.

What is The Propaganda Report Podcast?
The Propaganda Report offers a variety of takes on the news of the day and what it really means. Our flagship podcast is the Drivetime News Blast: 30 minutes--45 for Patrons!-of news of the day from a perspective of truth, liberty & justice every weekday.

How does Patreon work?
It's like an ongoing Kickstarter. You pledge x dollars each month. For various amounts of generosity, you get certain rewards. We're currently learning how that part works ourselves, but as we learn, we will add more types of rewards that we already have. You get charged at the beginning of each month and you can cancel at any time.

What If I'm Broke?
Join the club! You can still help by spreading the word about the show to your friends and family in person, and on social media.
The propaganda that surrounds us all is only getting worse. We want to reveal the truth behind the manipulations on a full time basis. We live to see through the illusion, and we believe our audience does too. 

With that said, our goal is to generate some financial wiggle room so that we aren't constantly scrambling to make time, or scrambling to find the resources to produce the show because of financial worries. 

We want to give you a high quality show more frequently and on a more set schedule. To reach that goal, we are aiming big as we strive to reach 1,000 Patrons.

Thank you so much for all the support.
2 of 2
Become a patron to
Unlock 719 exclusive posts
Connect via private message
Recent posts by Propaganda Report
How it works
Get started in 2 minutes