Proper Russian
is creating Russian lessons, podcasts for Russian learners
Select a membership level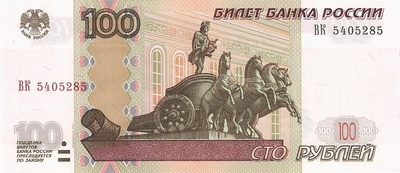 Sotka
Tier Sotka (a Russian word for 100 Russian rubles) has full access to all my materials. You will have access to all my lessons, audio and video materials for only $2 a month. Just think of it as if you're buying a cup of good coffee for me once a month - I'd appreciate that. I need coffee! I will personally thank you and send you a big virtual hug.  
Piatikhatka
Tier Piatikhatka (a slang word for 500 Russian rubles) is for those who like perks and want some interaction. Along with all the benefits above, you will receive my Russian Grammar Bookmarks set, will get access to all downloadable materials, such as grammar tables, vocab lists, and more. And I promise to answer three questions a month for you - in the most timely manner possible. All this is available for $10 a month. 
Shtuka
Limited (26 of 30 remaining)
Tier Shtuka (you got it, it is a slang word for 1000 Russian rubles) are the kings, and there couldn't be too many kings. So far, I limited the number of this team to 30 patrons. I did that because, if you join this team, I will personally proofread one of your essays per month, correct your mistakes, and explain my corrections. Of course, it goes with all the other benefits listed above. I will navigate you through your learning process for just $20 a month. 
About Proper Russian
Hi! My name is Eugenia Vlasova (Евгения Власова in Russian). I am a linguist and a language tutor. I run a blog Proper Russian and teach Russian online. I have been teaching Russian for almost ten years, and here, on Patreon, I share my most helpful language learning tips  and tricks, explain complex grammar concepts in the easiest way possible and tell you how to finally start speaking Russian without fear. 

When I reach the first $100 per month, I'll publish an illustrated vocab list "100 most common Russian words" for all the patrons to download it. 
1 of 3
Recent posts by Proper Russian