Select a membership level
$3
per For each piece of art I create and exhibit.
If you decide to sign up and be my Patreon, you'll receive a print of one of my pieces of art. It could be a postcard (one that you can use yourself), a greeting card (again, one you can use, not one I write on as a thank you note), or it could be a small poster.
$5
per For each piece of art I create and exhibit.
About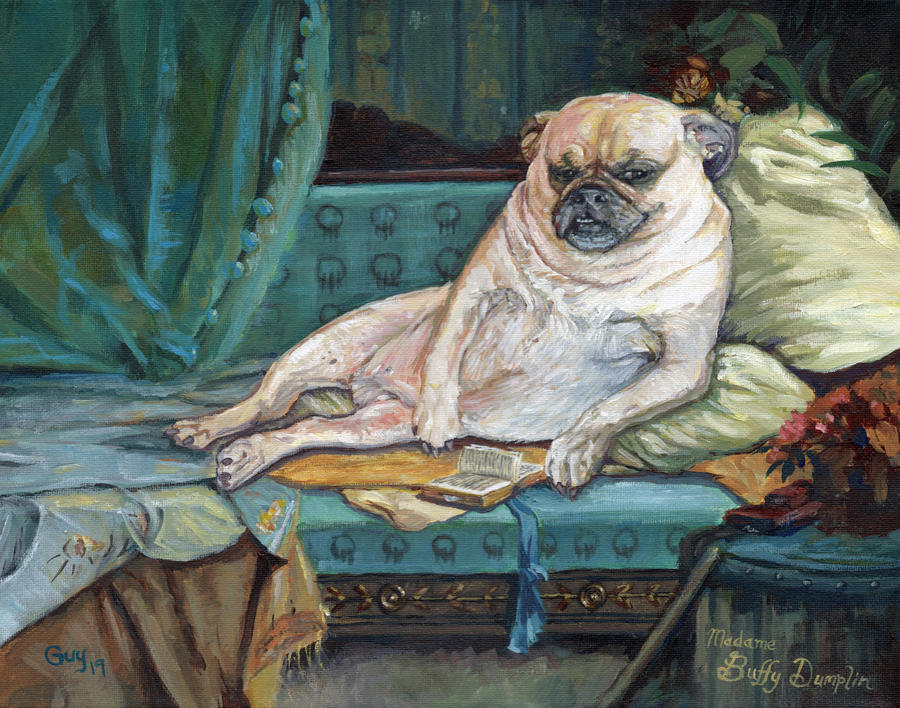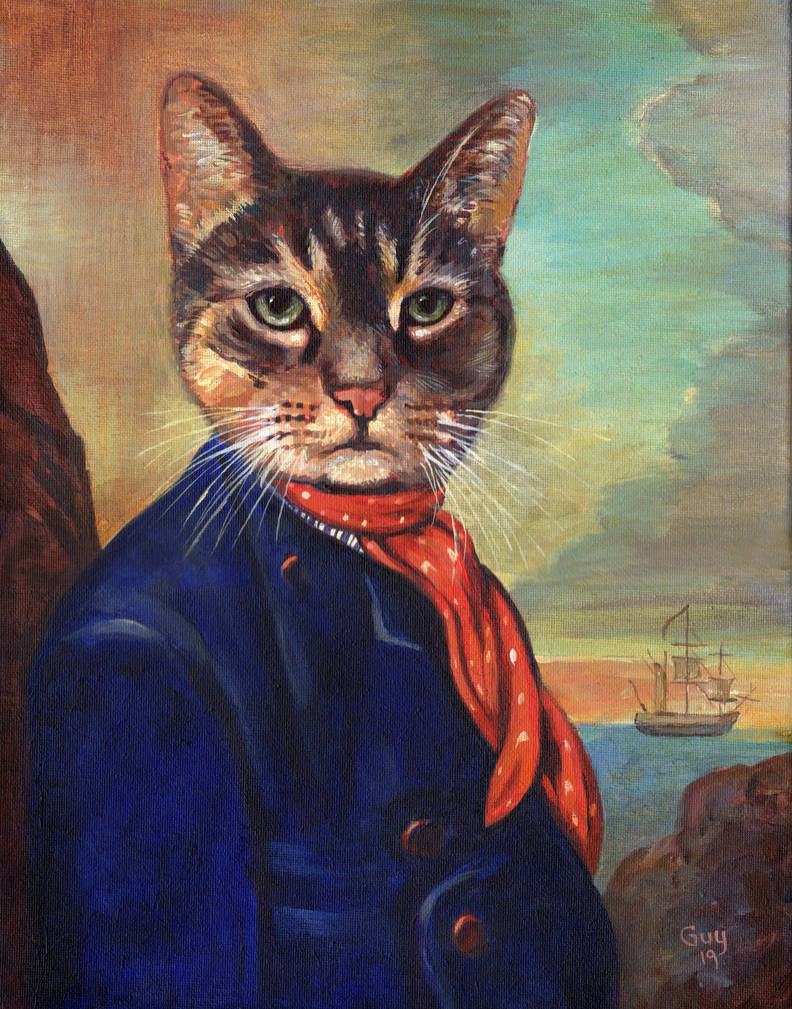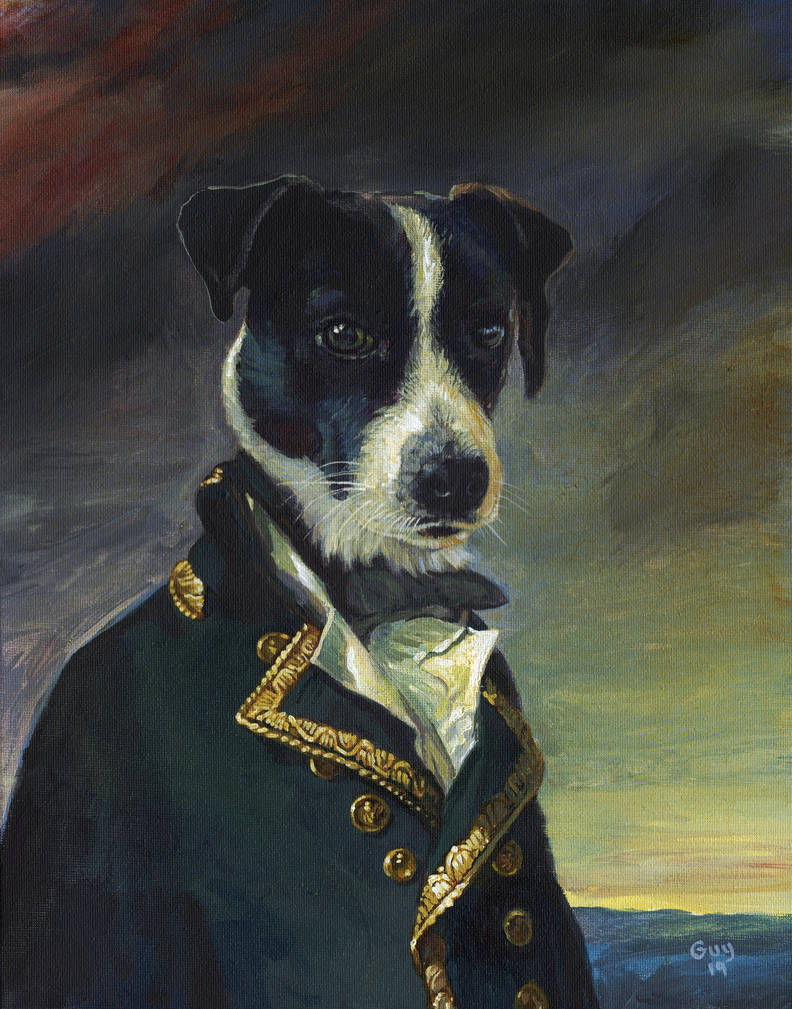 Your support gives me motivation and inspiration, but as importantly, it helps me fund my career as an artist. Paints are a bit on the pricey side. It's like makeup. A small tube of a cadmium-based pigment like Cadmium Yellow or Red can cost $20. A good brush as much, as is a decent canvas. Cheap brushes, canvas and paints can be had, but the artist pays in usability. The brushes may be cheap but they don't maintain their shape or the perform well, the paint maybe not cover well or have a waxy appearance when dry. Cheap canvas comes un-coated, requiring more materials to prep it for work. The recipient of the artwork suffers as well. Cheap brushes lose bristles easily, which can end up in the paint. Poor paint can crack or discolor, as can the canvas beneath, sometimes discoloring the paint. 
As with any serious work, materials are important.
I am an artist.
I create art. Lots of different kinds of art. The hard part about creating art is getting it seen. While I love creating it for its own sake, it means so much more if I know I touch others with it. What good is making beautiful things if no one sees it, or if you can never tell whether or not people enjoy seeing it as much as I enjoy making it. It's like making music. It's so much more fulfilling playing for others than just playing for yourself. 
That's where the problem of motivation enters the picture. Knowing there are people supporting me, waiting for more stuff from me motivates me to create more. Like most artists, aside from making money doing what we love, we also want to show the world what we create and hopefully attain some sort of fame for it. This is also part of the deal with Patreon. To boost the signal and get my stuff to new eyes.
I'm still getting the hang of this Patreon thing.
One of my long-term goals is to be able to live off of my art. To pay my bills and have food and a roof (or at least KEEP my roof). 
Short-term goals are fairly numerous. Primarily I'd like to be able to afford the paint I use to create. A single, small tube of Cadmium Red or Yellow goes for about $14 if you buy the cheaper varieties. A good brush will set you back about the same. I've gotten to the point where I can paint an entire piece with just three colors and white, just like they taught us in that first art class. The Primaries: Red, Blue and Yellow, though often for the sake of skin tones, I substitute a bright orange for yellow.
The goal is not to limit my palette for financial reasons. To not limit the size of the canvas I paint on because I can't afford that much paint or too large a canvas. I would LOVE to paint epic sized works, but the initial costs of doing so, with no guarantee of return is not possible right now. That's where you guys come in. That's what a Patron is.
How did Michelangelo eat?
For the most part, artists from the age of the Renaissance up until the Industrial Revolution didn't get paid per piece, they made a living through the patronage of a wealthy donor. Artists would often take commissions or teach students to supplement their income, but the day-to-day expenses of just living were covered by the generosity of their patrons.

How do I use the money?
The money is something that allows me to take on more creative risks than I would be able to otherwise. While pledging is not required to be a part of my team (It is just one way to participate of many) it does provide me with resources to pursue that next creative hurdle with great gusto. Yes, I make money from the sale of my art. But just like any other business there is overhead and those bills get paid. So when I receive money above that threshold, it allows me to pursue things that didn't fit in the budget before. One example is for Patreon funds to pay the entry fee to a competition (The last one I submitted to was $45), should I win - that investment will bring more income, should I loose - it won't. So those types of expenses often aren't made. But with Patreon, I can!
Now the Emotional Bribery!
Not really. 
I am a cancer survivor (so far). In 2011 I was diagnosed with Head and Neck Cancer. That's the official type of cancer I had. Technically, I had Squamous Cell Carcinoma of the right tonsil. Radical Neck Dissection with Pec Flap Procedure is what they call the surgery I had done. Do not Google. 35 sessions of radiation and 3 sessions of chemo. The resulting side effects of all three are significant but manageable. Unfortunately, cancer also gave me an autoimmune disease: Dermatomyositis. There are treatments available (pricey meds) but there is no cure (yet!). Essentially, my immune system sees my own muscle tissue as "alien" or foreign and does it's best to destroy it. Muscle tissue is attacked, destroyed and replaced by calcium deposits and connective tissue. It was about 3 months before I finally got a diagnosis and in that time I went from feeling perfectly fine, to not being able to lift my arms or get out of bed easily. If I fell, my legs weren't strong enough to get up again and my arms weren't strong enough to pull me up. 
Once diagnosed and on the right meds those issues went away, but the damage was already done and my muscle mass is significantly less in my shoulders, arms, legs and especially my neck, which was already having issues from the cancer surgery. I can't lift my head off of my pillow without using my own arm to pull my head up. Frustrating is too mild a word for how this makes you feel day in and day out.
The problem is that once the muscle is destroyed and replaced, it doesn't come back. It's been replaced. I can exercise the muscle that's still there, but what's gone is gone. The end result of not getting treatment or even a lifetime of flare-ups is that eventually I could end up wheelchair-bound or worse. 

All these words are not to make you feel sorry for me, but to help you understand my predicament. I lost my job when I was diagnosed in 2011 and again in 2013 and I haven't been able to get back to work in my field since. Hiring me can seem like a gamble to an employer, so I've chosen to rely on my own resourcefulness. This is why Patreon is a blessing for me, and my Patrons (saints). It isn't going to earn me enough to live on, (it could, but that's a long-term goal) but it does supplement my freelance and commission work. Prescriptions aren't cheap, even with insurance (which also isn't cheap!)
SO
I know. Everyone has a story. Mine is not nearly as rough as many, but now you know it and maybe my griping helps you understand why I'm here, more than just the wish to get paid to make pretty pictures. "Help me, Obiwans, you my only hope!"

Nah, but you'd definitely kick ass if you drop a pledge on me.
$5 of $10
per For each piece of art I create and exhibit.
If you pledge $10 per artwork, YOU'RE AWESOME! As a way of saying thank you, I'll send you a loot box of printed artwork once a month. These could be postage stamps with my art on them, printed postcards or greeting cards, stickers, or maybe a poster or two.
4 of 4
By becoming a patron, you'll instantly unlock access to 61 exclusive posts
By becoming a patron, you'll instantly unlock access to 61 exclusive posts