Proxxie
is creating naughty games
Select a membership level
Pixel
Show your support for the project! What you'll get:
My thanks!
Access to patron-only content feed, where I sometimes post news, polls, and sexy renders!
Includes Discord benefits
Sprite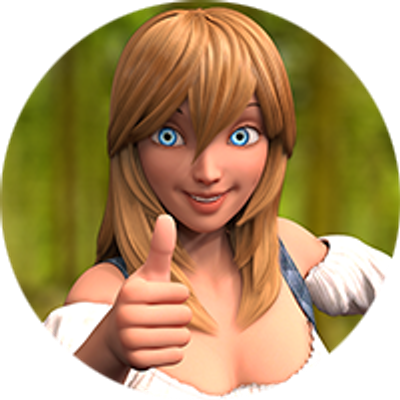 Thank you for your support, you make the game possible! Sprites are the core of the project, and as a thank you, sprites will always have access to the newest releases of the game!
Access to patron-only content feed
Access to the newest releases of the game
Includes Discord benefits
Icon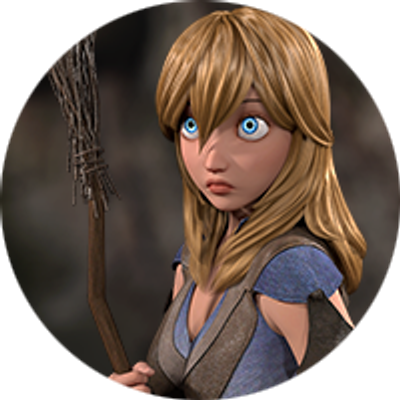 Your support is vital to the project, and you now have access to elite rewards, like high-resolution (2448 x 1872) picture packs!
Access to patron-only content feed
Access to the newest releases of the game
Access to high-resolution picture packs
Includes Discord benefits
About
Welcome, and thank you for checking out my page! I'm Proxxie, an artist, developer, gamer, and creator of The Proteus Effect.
The Proteus Effect is a game for adults that combines lighthearted comedy, engaging characters and story, lively dialogue, and gripping challenges with distinctive, vivid art and alluring erotic scenes to create a fun, sexy, and ultimately unique experience.
You take on the role of Alex, a lovable but dimwitted young man who barely graduated college and is now desperately searching for a job. Just in the nick of time, he stumbles into the job of his dreams as a video game tester for a virtual reality startup, but all isn't as it seems. After being introduced to his eccentric coworkers, he soon finds himself not only trapped in the virtual world, but also stuck in the body of a nubile young woman.
All Alex wants is to return home to his own body, but he winds up reluctantly embarking on an adventure through a series of fantasy worlds, including the company's game world, another world that's suspiciously similar to a popular MMO, and an assortment of others.
He isn't alone, though - shortly into the journey he is joined by his co-worker Ana, a tough, slightly abrasive, yet kindhearted young woman. Alex isn't the only one who's changed in the virtual world; it looks like Ana ended up with a little something… extra?
Eventually, Alex is joined by other quirky companions, and together they try to uncover what's behind the system's strange malfunctions. How does he keep getting sent to these bizarre places? What connects them all? Can he ever manage to find his way back home?
This is a game for adults, so there's plenty of erotic content. This isn't just mindless porn, however - the scenes are sometimes titillatingly erotic, sometimes hilarious, but always interesting and fun. The game currently has content for futanari fans, and there will be plenty of scenes for people who like 'group activities', monsters, tentacles, vanilla (gasp!), and many other fetishes. The erotic scenes are completely optional - you can avoid any scenes you don't like, and if you just want to experience the game's entertainment without any of the porn, you can do that too!
The Proteus Effect's gorgeous 3D art is colorful, anime-inspired and charmingly stylized, creating a look that is both adorably cute and seductively sexy. Carefully crafted expressions give immediacy, depth, and humor to the conversations. Thoughtfully composed scenes bring the characters (and their sexy escapades!) to life.
The same care that was brought to the game's art style and sexy scenes was brought to the gameplay itself. The Proteus Effect is built on RPG Maker MV, the latest generation of the RPG Maker engine. Unlike many other RPG Maker games, there are no long grinds for levels or gold - the focus is on getting you out there to experience the story and content. But this doesn't mean the game is easy! One of my design goals was to provide you challenging, enjoyable experiences, so most of the dungeons include tough encounters engineered to test your gaming skills. If that isn't your thing, that's fine, too. Starting with 0.3.1, dungeons include easy modes, just in case you're not quite feeling up to the challenge right now.
If you're looking for a fun, entertaining, and sexy game with likable characters, laughs, and distinctive art, The Proteus Effect might just be your game. So go ahead, give the public version a try! It's only one major release behind the patron version, and it's free! And if you really enjoy the game - and I think you will - please consider supporting the project by becoming a patron. Any amount is appreciated, and for about the cost of a cup of coffee per month, you'll keep access to the latest version and become a major part of keeping the project going.
Thank you for visiting, and I hope you enjoy The Proteus Effect!
Feel free to stop by the 
Discord server
!
Current patron build: 0.8 (
Patrons can find it here
)
Current public build: 0.7.2
Windows
Mac
Linux
Become a patron to
Unlock 137 exclusive posts
Connect via private message