Psychedelic Club
is creating a community
Select a membership level
Bicycle Day Donor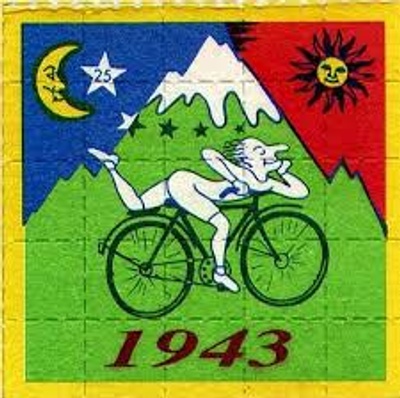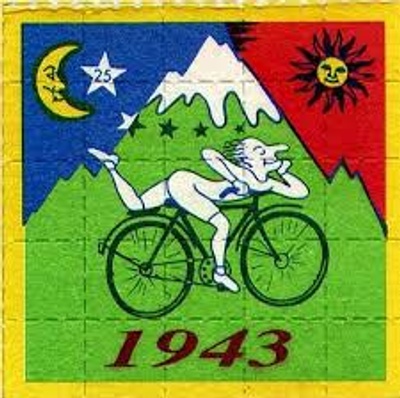 "I asked my laboratory assistant, who was informed of the self-experiment, to escort me home. We went by bicycle..."  
On 4/19/1943 Albert Hoffman intentionally ingested Lysergic acid diethylamide for the first time in history and, under its full effect, rode his bicycle home through the streets of Basel Switzerland. 
Be a Bicycle Day Donor by contributing $4.19/mo to the organization. 
Magic Mushroom Merrier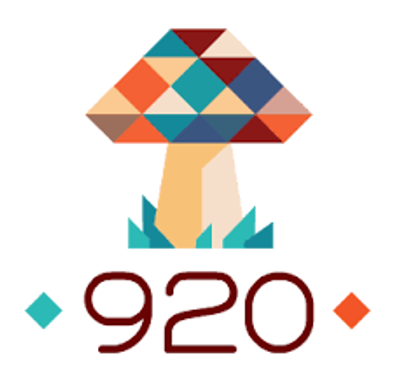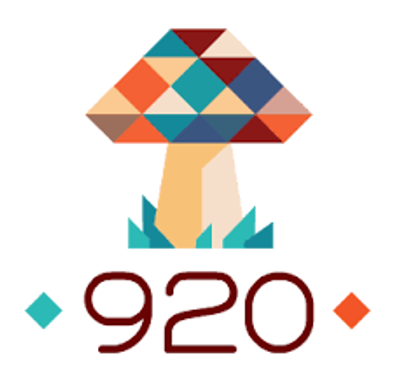 September 20th is global magic mushroom day. Check out   https://920coalition.org/  and celebrate the holiday! 
 Contribute $9.20/mo, be a merry mushroom in Psychedelic Club's garden.  
LSD-25 Fortuitous Accidentals
 The LSD that we know and love today was the 25th substance in a series of other lysergic acid derivatives. Albert Hoffman simply intended to create a "circulatory and respiratory stimulant", but instead created a revealer of the soul, a stimulant of culture.
Contribute $25/mo to the organization and embrace the chaosmic wonder. 
About Psychedelic Club
Psychedelic Club is a 501c(3) non-profit devoted to unifying people interested in psychedelics. We do not condone or condemn use but are here to promote open and honest discussions about psychedelics, and reduce the stigma, shame, and fear associated with such discussions. Our goal is to normalize and "mainstream" psychedelics into our culture.
A personal interest in psychedelics is valid, healthy, and should be socially acceptable. They are not the drugs-of-abuse the DEA claims them to be. Medicines, sacraments, and tools of deep personal insight, psychedelics have a lot to offer us in these times of tumult.
By providing a legitimate and legal social rally point, Psychedelic Club re-defines our cultural relationship to these substances. Taking psychedelics from the realm of criminals and "drug dealers" into that of "normal" society.
In the last 4 years we've gone from a simple idea, to a nationally registered non-profit with 10 chapters around the country and a committed board of directors, all with almost no monetary support. The power of our message, pure passion, and volunteer work has gotten us far, but we need help to create space for a more psychedelic culture.
We exist in a fundamentally material part of reality. Dreams of an openly psychedelic culture cannot be realized without grounded action. Psychedelic club is positioned to take that action. With a bit of help in the form of financial energy we will be able to further solidify our national structure, provide effective support to our existing chapters, and seed the growth of new chapters all around the planet.
Help us change our cultural relationship to psychedelics and become apart of a true renaissance. Start a chapter, join a chapter, or donate. Visit our
website
to go deep or reach out to us at
[email protected]
When we reach 419 patrons we will hire our first full time staff member.
1 of 1
Recent posts by Psychedelic Club
How it works
Get started in 2 minutes