Bruce & Renee
is creating queer fiction
Select a membership level
Better Than Crack'd Lip Balm
Small things can make a huge difference - like lip balm or a $1 donation to support us.
See writing progress monthly
Gain access to basic Patreon posts
Interact with us here
Chapter previews are short blurbs from chapters we are working on. We invite and welcome your feedback
Basic patreon posts will include progress updates as well as previews and extras.
Playin' Opossum Nap Syrup
Need a nap? Well, you won't get it from our writing, but you will get a little something extra here.
See snippets and extras every month
All rewards from lower levels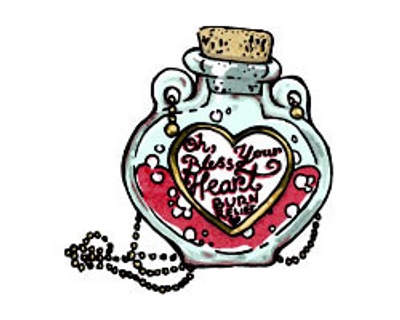 Oh, Bless Your Heart Burn Relief
Oh, bless your heart! No really, we mean it from the bottom of our hearts. Bless you.
See concept art & vision boards monthly
All rewards from lower levels
We have concept art for characters, architecture, and more to show you. You may see vision boards, chapter art, and various imagery as well.
About Bruce & Renee
Who Are We?
Bruce and Renee are a queer married couple from Atlanta, Georgia with a passion for storytelling. We love to put a new spin on old ideas and build unique, diverse worlds. Our characters drive our stories more than anything else, and we take every opportunity to develop them more.


We are working on our first e-book now, but we hope to create many more. There are about four to five future books in the planning stages at this moment. This patreon was created to help us devote more time to writing and less time to making ends meet.
Why Become a Patron?

The #1 reason to become a patron is that you like what we are doing and want to support us. With your support, we can write faster and write more books.


Depending on your level of patronage, you'll also receive early or exclusive content. You can gain access to see the drafts of chapters, concept art, and more. You can also become involved in the process and offer feedback if you'd like.

I hope you'll support our work - thank you!

What's Our Current Project?

"Moonbeams & Crick Water"

Nightingale "Night" Carol is finally (finally) about to graduate college when her grandfather's death sends her straight back home and into the arms of Mount Cheelahy's resident witch, Cassius Gage. Or so she hopes. Gage is the town's most eligible, not to mention most immortal, bachelor and he's had a couple of centuries to perfect his resting bitch face. Both of them will have to work together if they want to save the town (and Night) from certain doom.

Alternatively: two dorks fall in love on a mountain. Also, there's magic.

When we reach $100 in donations per month, the reward tier images will be cleaned up more and released as 12x12 inch print files to all patrons.

1 of 2
Recent posts by Bruce & Renee