Puddledock Games
is creating Astrominer
Select a membership level
Official Puddledork
We'll stick your name in the credits of all games we publish going forward for as long as you are an Official Puddledork as a huge thank you for all your support
Access to Patreon exclusive posts--concept art, scrapped art, general brainstorms, gamedev discussions...could be anything!
Access to the Puddledork role in the Puddledock Games Discord server
Includes Discord benefits
Super Puddledork
Everything from the previous tier
Help shape Astrominer with access to vote on features you'd like to see us work on next 
Includes Discord benefits
Mega Puddledork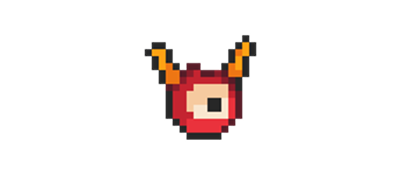 Everything from the previous tiers
You'll get access to any demo/beta builds of Astrominer that we produce
Includes Discord benefits
About
Welcome Puddledork!
 
Who is Puddledock?
Puddledock Games is a husband and wife indie dev team
.
Matthew does code and pixel art, while Samantha does even better art.
What is Astrominer?

Astrominer is our current work in progress that we're referring to as a "space mining adventure."
The overall design is that the player will fly through space to find landmasses that contain mine entrances. The mines have been claimed by the evil blomsters, and the player must conquer dungeons that the blomsters have carved throughout the mines before they are able to gather its resources. Along the way the player will find and free creatures called "migs" that have been captured by the blomsters, and can even have them tag along as followers. 
Try the free demo here: 

https://puddledockgames.itch.io/astrominer-demo.
Astrominer will be our largest game to date, featuring procedurally generated mines and dungeons, hand-crafted dungeons/locations, plenty of crafting and player customization, and more.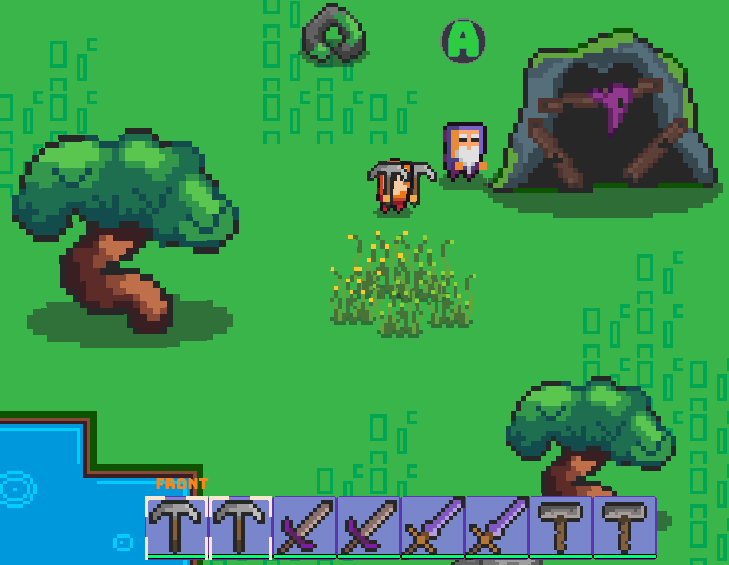 What has Puddledock Done?
Star-Pit Starship: An addictive arcade score-chaser. Build your ship and blast some baddies. The longer you last in the pit, the more money you'll earn and the better you can build your next ship. Build-Battle-Repeat!
lvlDown: A free action/strategy game you can play for free in your browser. Reach the deepest level of the world and defeat the final boss. Along the way you'll need to gather followers who grant you bonuses, and also gather resources to use for crafting items that will give you an edge in battle.
Slamoids!: An intense, re-playable, single player arcade score-chaser. Dodge and shoot the slamoids as they hurtle across the screen, while also avoiding ever growing and shrinking red ring that surrounds you. Slamoids! is a perfect coffee break game for when you only have a few minutes to spare. 




What is a Puddledork?


Puddledork is an affectionate term for anyone who supports our indie endeavors.

Puddledorks are the best of the best! Trust me, you want to be a Puddledork. 

Why Patreon?
Donations will go directly toward supporting development of the game--be it contracting help with music/sound effects, trailers, promotional art...whatever it may be. The money will also help keep food on the table, which allows us to focus solely on developing the game.
 
Patreon also gives us the opportunity to really build a following of dedicated fans who can help us determine how to shape the game specifically for them, decide which features we work on next, and even suggest content ideas as we need them.

Being only a team of two with a very tight budget, we can't really go all out on Patreon rewards. But no matter what tier you donate at, you'll have a voice in our studio and will be able to impact Astrominer's development as much or as little as you want. And of course we'll always be looking for ways to expand our rewards as money and time permit.

We're both incredibly grateful for any support you can throw our way, even if it's just an encouraging word. And if you just can't get enough of us, you can always follow us at these awesome places:



Endless Thanks!
A Good Start!

This is the first big milestone and will be celebrated posthaste.
1 of 3
Become a patron to
Connect via private message
Recent posts by Puddledock Games