Pulled Prok Productions
is creating Visual and Audio Consumables
Select a membership level
Smoky Favored Supporter!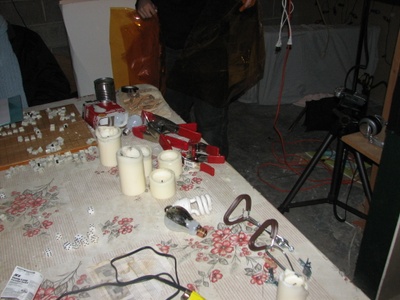 Access to our Patreon feed and our heart! Access to past behind-the-scenes postings. Piggy also say ad free videos for all! Off you go, to the secret playlist of ad free content, including most of our previous short film projects.

You're the best!
Spicy Favored Supporter!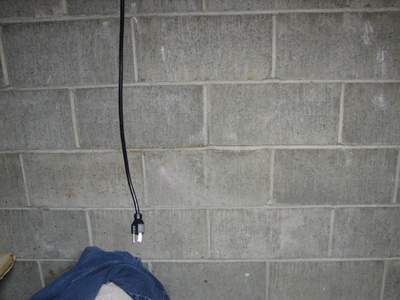 Piggy says it's all you *can* eat, not all you *want to* eat! Five measly bucks and you'll get access to all the extra content we do. ALL OF IT!
These prezzies could include:
Scripts
Sketches/storyboards
Production pics
BtS videos
vLogs
Tutorials
Early access to projects! That's right, you get to post spoilers like an asshole, because you paid me five bucks that one time.
Also, all the Patreons at this level get their name in the credits. We got a Patreon thank you block waiting just for you. Get on it!
Pitmaster
Wanna really support indy film? At this level, you're just ponying up cash out of the goodness of your heart and we love you for it. 
You get access to all the stuff above. You also get your name in a separate text block than those peeps at the $5 level, in a full-sized font even.
You get sides! An extra goodie when the short comes out. Maybe a link to it way too early, keen behind-the-scenes photos, a copy of the soundtrack; who knows, but you'll be the only one that gets it! 
Lastly, a personalized thank you email from me will be coming your way.
About
Thanks for checking out our Patreon page!

Who We Are
: Pulled Prok Productions is a no-budget, Swiss army knife of visual creativity. We've done parodies, fan-films, webseries', short films, and routinely destroy our will to live during 48 Hour Film contests. 
We currently release our content free of charge to the public, which, to be fair, is a really dumb business model. But, by floating us a tiny, tiny amount of your hard-earned cash, we'll you even more of our blood, sweat and tears. Okay, gross, we meant content. More content.
Why We Need Your Help
: See above re: dumb business model.
Patreon
: Patreon allows you to support your favorite content creators (like us!). We've set it up to we collect cash when we have enough to do a project. You're the room full of people in the bar when I shout out "who'll give me a dollar for doing stupid thing X?" Stupid thing in this case is making a short film.
You can also think of it as a tip jar... but you're already getting free content, so tipping us just gives you more of what you already get.
What's In It For You
: We have rewards for your loyalty. We like to keep things simple, so, don't worry, you don't have to dig through much.
Smoky Flavored:
 Anyone that pays anything gets exclusive stuff unavailable to the public.
Access to our Patreon feed, which includes updates on projects, progress reports, shout outs, and general tomfoolery.

Spicy Flavored:
Every so often we'll post some kind of behind-the-scenes/day-in-the-life-at-Pulled-Prok kind of shananigans. These things could include:
Scripts! Produced scripts, so you can see how we fucked up filming it; unproduced scripts, so you can see what's waiting in the wings; earlier versions of scripts, so you can see our writing process; and definitely some stuff that we may never make, but we felt like writing about.
Pre-Production! We'll share table reads, brainstorming sessions, documents we use, storyboards, shot lists, whatever we feel like posting.
The Horror of time management! When we do a 48 Hour contest, I'll show you our process! Tell you what went wrong, what went right, and how much sleep we got.
Hell, you may even get our chicken stock recipe or seasoning for our pulled pork. You're like, what does that have to do with filmmaking? Catering, baby! We try and feed our crew with homemade deliciousness... not only because it's better, but because it saves us a ton of money! Your money! That's a free tip, son!
Pit Master

:
 Wanna see your name in the credits? Like for real, not clumped in a list of other folk? This is for you. But it's gonna cost you.

Action Item
: Get on board, we'd love to have you!
We've got a fair number of great scripts, hiding away in a drawer. 

We do this for fun, a hobby, but it takes a lot of work to assemble volunteer crews. We're restricted by what we can do and when we can do it.

We want to step up our game and for that, we need your help!

For a measly 10 grand we'll drag out one of those drawer scripts and make some kind of cool short film.

We'll use that money for paying/feeding the crew, resources, props, and equipment rental.

Considering short films can start off with budgets twice to ten times that amount, we consider this a goddamn bargain and you should, too! Thank you!

1 of 1
By becoming a patron, you'll instantly unlock access to 7 exclusive posts
By becoming a patron, you'll instantly unlock access to 7 exclusive posts
Recent posts by Pulled Prok Productions