pululon
Not my Body! and The Lycan, erotic visual novels/adventures
Select a membership level
Human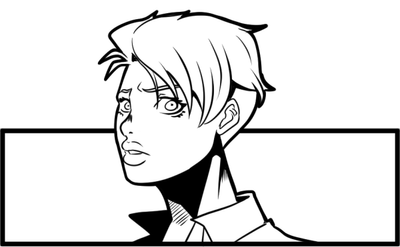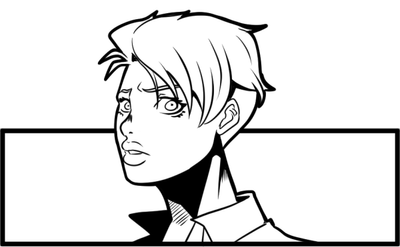 My sincere thanks for your support! This is the first tier and I'm grateful for your help!
You can access normal Patreon posts.
You can access the alpha version of Not My Body!, this version doesn't have everything that is in development, since some stuff has to be heavily tested, and since this version is a previous version from the other tiers, only the things that I consider that are ready are going to this one.
Includes Discord benefits
Corrupted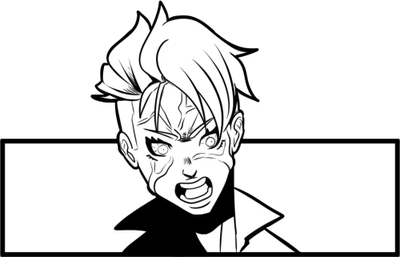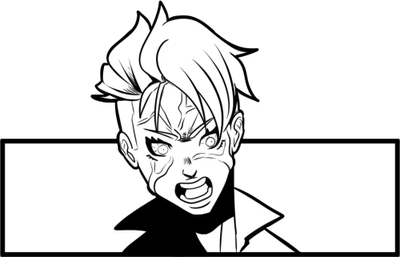 Let's vote and get some extra stuff!
All previous rewards
You can access the beta version of Not My Body!, with all the systems in development and cheats to help me test the game, or just enjoy it in the last iteration of the one.
You can vote at the polls.
You can get the full HD images of my Twitter.
You can access the current version of The Lycan, 2 weeks after the $5 patrons.
Special channels on Discord.
Includes Discord benefits
Monster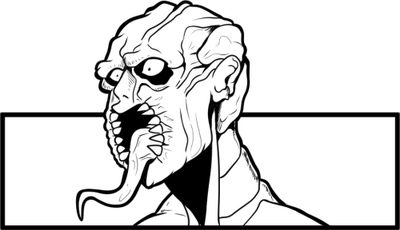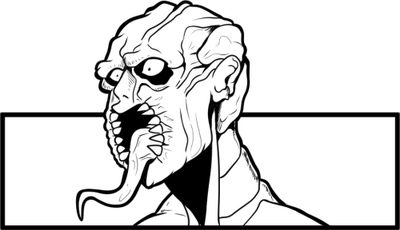 Spoilers and a few things more!
All previous rewards
Your votes count as double.
You can access the developing posts and spoiler posts, where I will discuss the development of the game and the story.
You can access the current version of The Lycan.
You can get the PSD files of the images from my Twitter.
Special channels on Discord.
About pululon
You can follow me in my social accounts, and by the way, help me to spread the word!
I would appreciate it a lot!
Not My Body!! - Free Version
The Lycan - Demo
"Aisha awoke one day not feeling good, in fact, she didn't feel that her body was her own. Everything was off, her measurements, the weight, the height, she looked into the mirror and the face that she was looking at wasn't hers… that was what she was feeling. She had to learn how to live with her so-called new body, but not all ended just there. People looked at her in a different way, yes, she was a hot woman now, but everyone was so lustful toward her, and she… liked it, and what was crazy, she was able to make people do her will with a little seduction. And to make things worse, not everything would be what she believes, this world, the people that live in it, Gods, herself, her past, present, and future. Nothing is what she thought that was, the reality is much worst, twisted and stranger, and she needs to dive into this nightmare to find who she is, who she was… and more important, who she wants to be"
Join Aisha on her adventure to find who she is in this erotic/horror adventure.
Aisha can interact with a ton of NPC, visit multiple places and engage in a variety of activities while she is on her quest to find answers. What is the truth behind this world and the people that live in it? What about Gods, monsters, demons?
The game is a mix between a comic and a visual novel, with RPG aspects. With the freedom to engage with the adventure on your own rhythm, growing Aisha's abilities will let her do more things, and do them better.
The game counts with a good amount of stuff to do right now:
More than 100 places to visit.
More than 50 NPC to interact with.
More than 40 clothes that enable scenes and activities.
More than 100 items divided between normal items, quest items, unique items, and ingredients to craft. These items can be obtained through activities or bought.
Crafting system, you can craft grimoires and food.
Minigames in the sex scenes that evaluate Aisha's performance on them, letting her earn more Lust and experience from them.
Abilities, skills, and perks that can be used in Aisha activities through the game, and can enable special scenes and activities.
A good variety of activities to do while going through the game, like stealing, seducing, clubbing, going to the gym, working, etc. Some of these activities can be done at night and others at day.
A bunch of jobs so Aisha can earn money, and where she can get new scenes, quests, and more.
Quests, primary and secondary. Some of these quests are related to certain jobs, areas, and Aisha can get a good variety of rewards from them. The primary ones are the ones that make the plot go forward, and can be done whenever you want.
A log system to track your quests, places visited, and people that Aisha meets.
A fighting system, against humans and… something more, that Aisha will find through her adventures.
And more than 200 scenes (mostly ero ones) that are rewards of doing activities, engaging in different jobs, questing, and advancing in the main story.
Some screenshots!
The game has its first chapter and a ton of activities done and that is totally free, while the rest of the development is being done with the help of my patrons. This is my first game and the most important here, but it is not all that I have to offer.

Subjects
What it has until now and what it will have in the future.
Sex (of course).
Violence.Blood and gore
MonstersMurder
Torture
Anything else that can fix in the story.

What I'm using?
I'm working with Godot right now. The engine is open source and I can make everything that I want with it, no rules for adult stuff and that. The engine also let me build the system in the way that I want, so I don't have any limit, only my own knowledge,and is quite easy to learn.
How much time for each release?
I'm releasing new updates for patrons every few days, then when I reach my build objectives I release a general update for patrons, when I feel that I have enough to make a free build, I go for it.
The Lycan
"The Lycan is a rumor, is a whisper through the wind that none hears anymore. A tracker, a mercenary, a man that could do any kind of job, but everyone that met him said that he was looking for something… someone. Some years have happened since Clayton left his mercenary life behind, he met a girl, and he settled down, but someone from his past returned with news… the bastard that killed his sister has returned, is a new man, and is looking for him. So Clayton has to become the Lycan again and track this man now, but the problem is that he is an important man, a very important one… but when was that a problem for him?"

The Lycan is a narrative visual novel that will be episodic and a lot simpler than Not My Body!, this one has more interactivity from the patrons, with everything being decided by-poll, the characters, the poses, and part of the story. With the help of my patrons, I will develop the story of the Lycan, one of the most dangerous men in the business!

Some screenshots!

Try the demo of the first part of the game so you can have a basic idea of what is coming!

What I'm using?
I'm working with Ren'py on this one. It has everything that I need to build this game.
How much time for each release?
I'm releasing the game when the polls are finished and the development of them is done. You can follow the development of this game through my Discord and posts here.
A bunch of things more!
I'm continuously doing stuff, and I will be sharing with my patrons the original files, better resolutions, and reference sheets that I work on. Stuff from the game, and stuff that I work on a daily basis.
So there is all, I thank everyone that took the time to read this, and more importantly, to everyone that decided to become my patron.
Become a patron to
Unlock 720 exclusive posts
Connect via private message