PUPPET COMBO
is creating 80's HORROR GAMES
Select a membership level
Behind the scenes
Exclusive videos and updates of the secret projects I'm working on.
Includes
Includes Discord benefits
Downloads access
Access to new games, prototypes, experiments. At least 1 per month.
Downloads may range from a few minutes to a few hours depending on what I'm working on.
Access to this year's games. Older games will be on the $10 tier.
Patron-only content feed
"Early Access" Forum access
Downloads
Special Thanks in the credits
Includes Discord benefits
Pre-order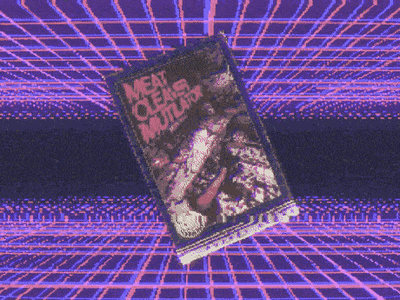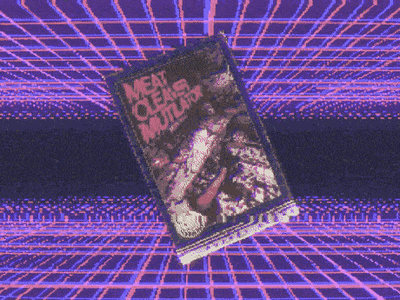 Download keys for my  next game on whatever platforms it's released on. Pre-order for a discount!
Access to the entire Puppet Combo library. All previous year's games.  
*Some games (especially older, unreleased stuff) may be windows only
*pre-order only applies to unreleased games
Includes
Patron-only content feed
Demos
Special Thanks in the credits
Game Key
Includes Discord benefits
About PUPPET COMBO
Low budget developer making PS1 style survival horror and 80's slasher games.
Power Drill Massacre, Nun Massacre, Night Ripper and more!
If I cancel do I get to keep the games I downloaded?
Yes
Can I cancel at any time?
Yes
Do I have access to every game you've made?
Yes
By becoming a patron, you'll be able to download to every Puppet Combo game. Just check out the Downloads Section
APRIL GAMESCHRISTMAS MASSACRE
Larry's Christmas tree has been telling him to kill.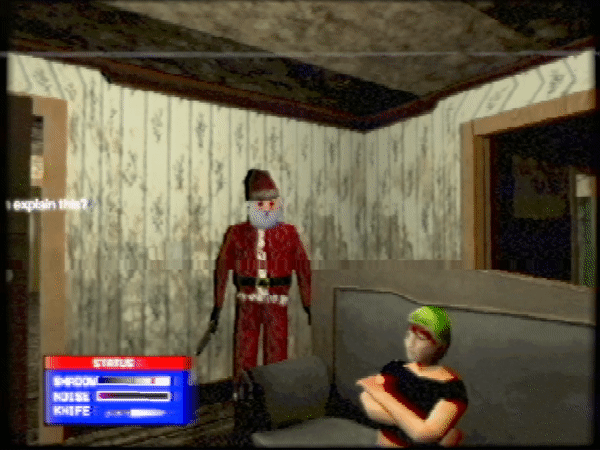 MURDER HOUSE
A news crew breaks into the abandoned house of executed serial killer Anthony Smith and plans to film a salacious haunted house story. But is the Easter Ripper really dead or is he waiting inside, ready to wipe them out one by one?
THE SUMMONING
Spend 3 nights of haunted terror as a security guard on the midnight shift in an abandoned house, that might not be so abandoned at all! You're worst fears have been SUMMONED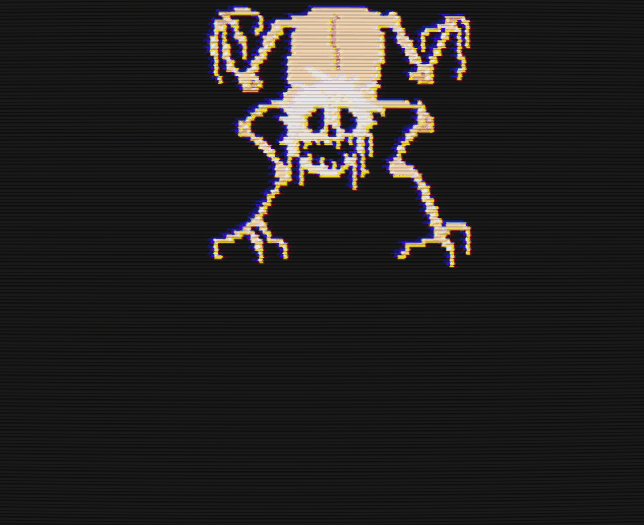 FOUND FOOTAGE GAME
Details coming soon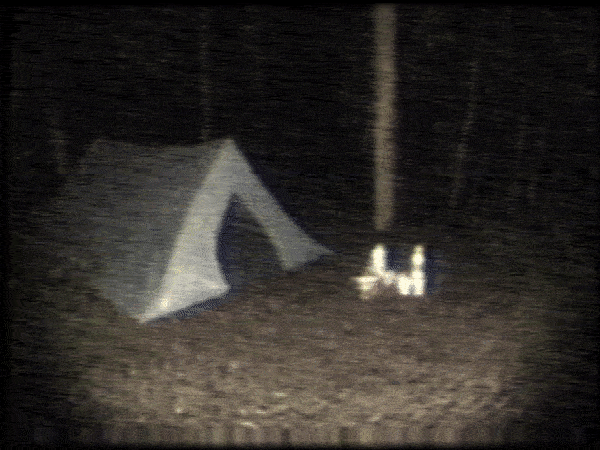 The Enigma of Salazar House -
Will you solve the mystery of the Salazar manor or will you become another permanent inhabitant? A haunted point & click adventure game created by Ignacio Maldonado.
SECRET PROJECT
Unannounced playable game


NIGHT WATCH

Just a lonely night watch.... Park ranger HORROR.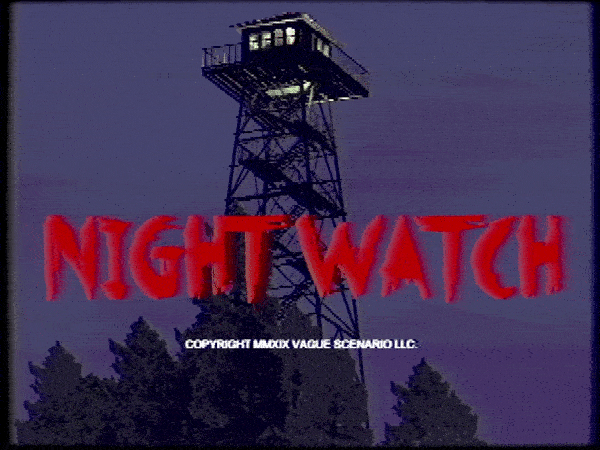 SKIFREAK
This winter, Mt Doubleton has a new resident and it's decided to dine in. Will these innocent skiers survive? Or will they become mince meat?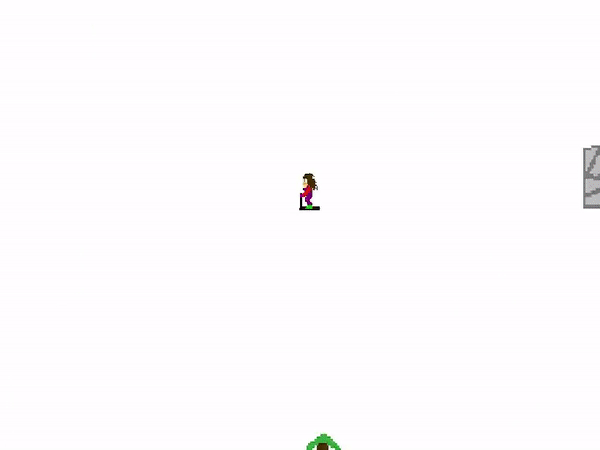 PUPPET COMBO PRESENTS: These Trees Are Spectral Fingers
The debut game from k a v v k k a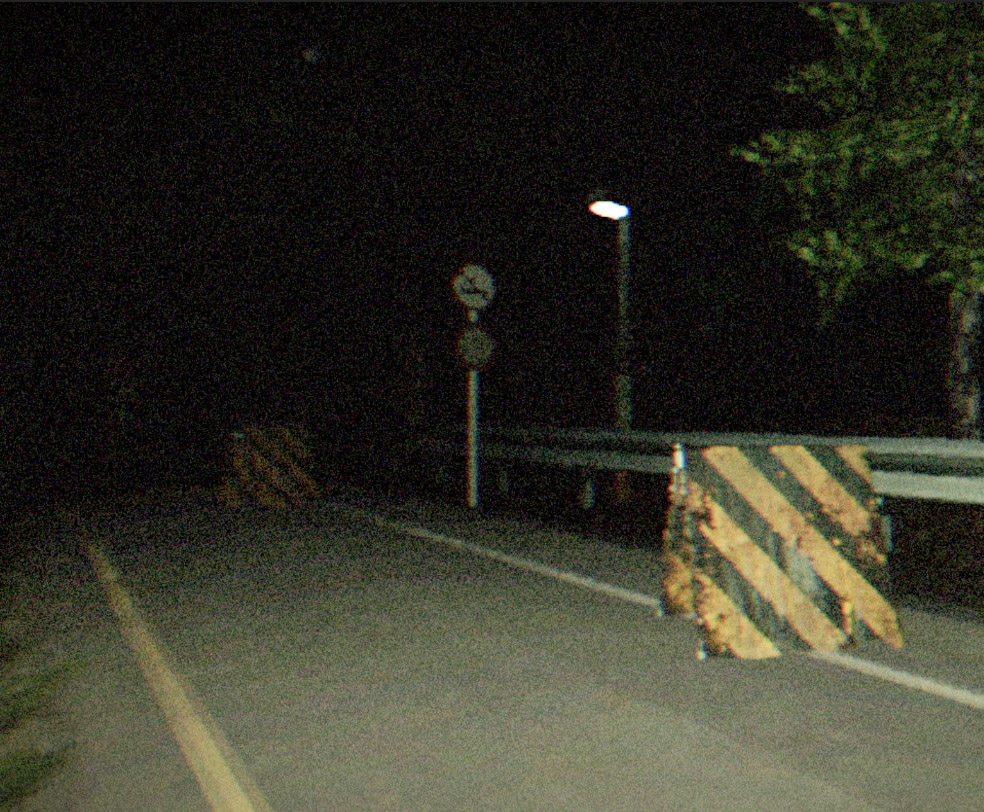 SAMHAIN
It's your favorite holiday. Take your brothers out trick-or-treating but stay on the trail. And don't
talk to strangers!
THE BACKROOMS
"If you're not careful and you noclip out of reality in the wrong areas, you'll end up in the Backrooms, where it's nothing but the stink of old moist carpet, the madness of mono-yellow, the endless background noise of fluorescent lights at maximum hum-buzz, and approximately six hundred million square miles of randomly segmented empty rooms to be trapped in
God save you if you hear something wandering around nearby, because it sure as hell has heard you
EVIL CLOWNS
After an eventful evening at the carnival, you accidentally fall asleep in the Funhouse. Too bad for you the place comes alive at night and EVIL CLOWNS roam the halls.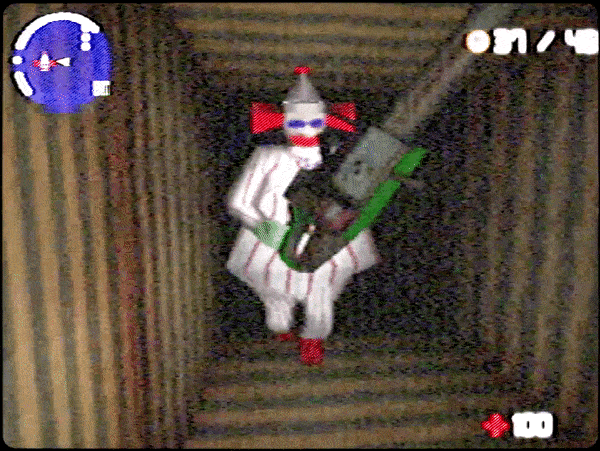 TONIGHT IT FOLLOWS


Escape an unrelenting horror that never stops as you make your way through a cemetery at night.
A 2D pixel art survival horror game inspired by Silent Hill! Created by Jordan King @LeggoMyGiallo
STAY OUT OF THE HOUSE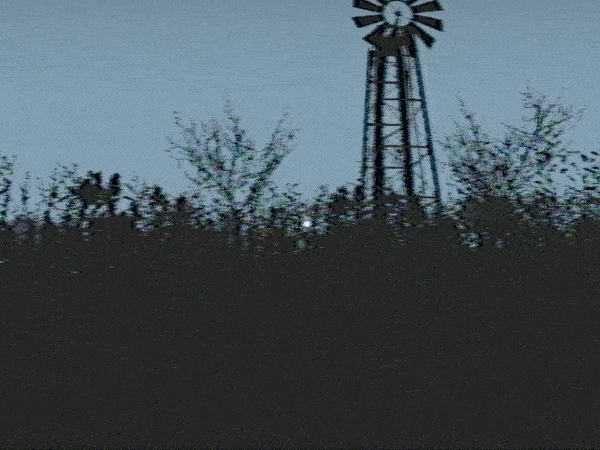 The smack of a hammer... your head lands hard on the dirty linoleum floor... a maniac drags you up the stairs and cages you like an animal! You have three days until the reckoning...
Working on new SOOTH content and hopefully wrapping it up.
THE GLASS STAIRCASE
The Glass Staircase is a homage to ps2 survival horror and Italian zombie movies. Uncover the horrible secrets of the manor as your friends disappear one by one.
PUPPET COMBO GAMES
Quick access to all my patreon downloads
2013 - Babysitter Bloodbath -
DOWNLOAD
2015 - Power Drill Massacre -
DOWNLOAD
2016 - Texas Butcher -
DOWNLOAD
2016 - Meat Cleaver Mutilator -
DOWNLOAD
2017 - The Night Ripper -
DOWNLOAD
2017 - Buzz-Saw Blood House -
DOWNLOAD
2017 - Planet of Bloodthirsty Santa -
DOWNLOAD
2018 - Power Drill Massacre (8-bit) -
DOWNLOAD
2018 - Night Shift -
DOWNLOAD
2018 - Stay Out of the House -
DOWNLOAD
2018 - Spiders -
DOWNLOAD
2018 - Nun Massacre -
DOWNLOAD
2018 - Feed Me Billy -
DOWNLOAD
2019 - Blood Maniac -
DOWNLOAD
2019 - Unfinished Worlds Vol 1. -
DOWNLOAD
2019 - The Glass Staircase -
DOWNLOAD

2019 - The Riverside Incident - 
DOWNLOAD

2019 - Evil Clowns - 
DOWNLOAD
2019 - The Backrooms - 
DOWNLOAD
Puppet Combo PRESENTS:
(Games not developed by me, but only available here)
2019 - Search Party - 
DOWNLOAD
2019 - Tonight It Follows
- 
DOWNLOAD
FEED ME BILLY
A flesh eating hole has appeared in your closet. It's YOUR job to feed it. You must! No matter what the cost... Terrorize the town on your sick quest for meat in this deranged serial killer simulator
SPIDERS
Barricade your home and fight hordes of DEADLY spiders in this 90's inspired FPS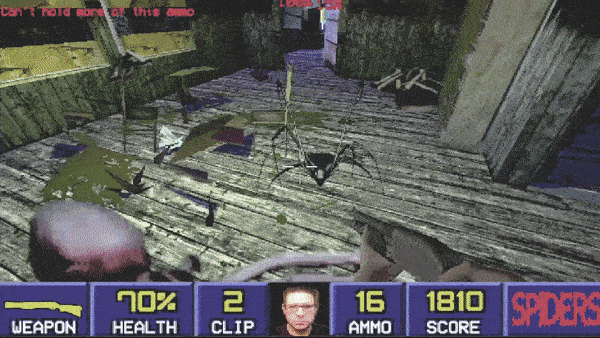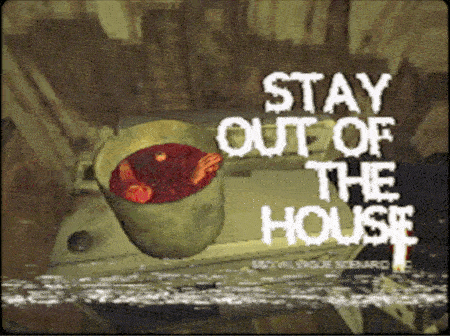 STAY OUT OF THE HOUSE
- Edge of your seat stealth horror as you try to escape the house of a cannibal serial killer.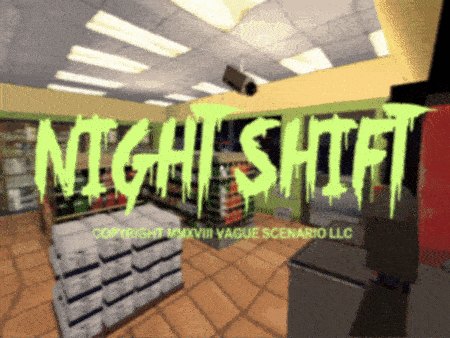 NIGHT SHIFT
- You take a job at a desolate convince store and get put on the graveyard shift. As you try to work, you feel somebody watching from the distance... prologue to SOTH.

As the "Night Ripper" terrorizes the city , Rachel must walk home alone after work. But a short trip goes astray when the streets are cordoned off due to another slaying and she's forced down a back alley. Unfortunately for her, the Ripper isn't done for the night.
DOWNLOAD (800MB)
WEBSITE


MCM is a survival horror, stealth game I started in 2016 with code left over from a canceled update of Power Drill Massacre. It's kind of a long story. In 2015 I started updating the graphics, gameplay and storyline of PDM, transforming it into something totally different. Eventually I realized this was a mistake and the project was canceled. Rather than throw away all of my work, I used bits and pieces to put together a prototype for a new game called Meat Cleaver Mutilator.
DOWNLOAD (270 MB)

You are the maniac! Texas Butcher will be released on all platforms that don't ban it. Two demos are available now. Let the carnage begin! 
DOWNLOAD
(674 MB)
Help me reach the goal to finished PDM. I basically need to recode the whole thing and rebuild some of the levels. I'll also be adding new content and fixing the mechanics so it's a far better game. I've learned a lot since I made the demo, and I think the final version will have all the great parts of PDM without the annoying broken stuff in it. I'll also start working on sequel ideas when the full game is complete

SOME UPCOMING GAMES ARE RATED X.
18 OR OLDER ONLY PLEASE
FACEBOOK
TWITTER
INSTAGRAM
ITCH.IO
PUPPETCOMBO.COM
I now have t-shirts and merch available!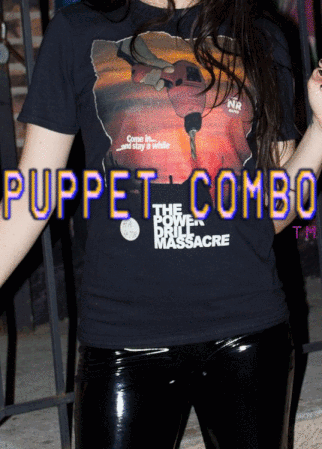 Expanding the team!

I'd like to start adding team members to fill in the blanks and work on the things I'm not great at.

First and most importantly, I need to hire a level designer.
Creating environments probably takes up 65% of my time. Having somebody take over means I can focus on better gameplay, puzzle design, sound, programming and all the other things that could be improved if I had more time to put into them.

An animator. This is another weakness of mine, especially when it comes to combat, gore and cutscene animations. It can take me several days to make attack animations. Contracting out specific animations would be a huge help and result in much higher quality work than I'm capable of on my own.

Other art. There are always other areas I could use help with, especially texturing, character models and vhs art. Those 80's style characters take a long time to make (especially the hairdos!). And more hand painted vhs art! I know great artists and I'd love to be able to afford their help.

1 of 1
Become a patron to
Unlock 241 exclusive posts
Connect via private message
Recent posts by PUPPET COMBO
How it works
Get started in 2 minutes