Speakeasy Club Purple Hazzze
is creating VR | PC | mobile entertainment for 18+
Select a membership level
Passerby
We are building a community of connoisseurs & enthusiastic people, if you're one of them make yourself known!
Includes:
Patron-only posts and messages
Gameplay screenshots 
Patron shout-out
Patron-only polls 
Observer
We see that you value our approach and we want to share with you a high-quality and exclusive content!
Includes:
Exclusive game GIFs
HQ nude pictures for screensavers, wallpapers and posters
Exclusive ad-free videos 
Access to the Road map
Access to the Discord channel with spoilers, patrons only community
Patron-only voting power (1 voice)
And everything in the previous tiers
Connoisseur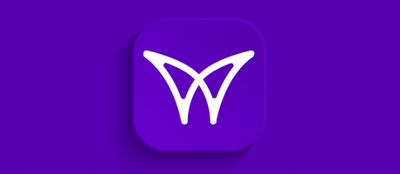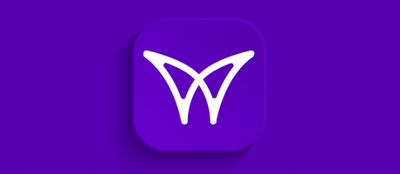 You are no longer bounded by reality, now you can explore and improve the virtual world!
Includes:
Early game access (before official release)
Access to Bug Tracking
Communication with the developer - Q&A or email once a month 
Unique role on Discord, patrons only community
Game mechanics: multiplayer with voice chat (when ready)
Game mechanics: dancer avatars customisation (when ready) 
Dedicated private servers for downloading and playing 
Access to bonus, never-before-seen content
Work-in-progress updates 

Patron-only voting power (2 voices)
And everything in the previous tiers
Includes Discord benefits
About Speakeasy Club Purple Hazzze
Hello, pleasure lovers!
We are an indie dev team
with a background in coding, game design, characters design & VFX animations. For years we've been working as contractors for AAA studios and corporate customers, while some of us are freelancers for their lives) Not so long ago we decided to combine all our
experience and expertise in game development
and
suppress that perfect storm of Virtual Reality while keeping in mind that PC users are still out there! 🖖 👽
So yes, we simply decided to
create our own Virtual speakeasy space
 where everybody can live their lives the way they want, experience breath-taking performances, communicate and hang out with friends, meet new people, have fun of any sort, play different mini-games, create and customize anything from avatars to the whole locations!
Here we want to show you 
our first step
on this route -
Speakeasy Club Purple Hazzze! 😎 💜
With this project, we want to bring
full immersion
and an 
unbelievable experience
to each of you! The main idea is to deliver lots of fun and
satisfaction from gameplay
,
various mechanics
&
interactions,
as well as catch your attention with
stunning graphics
and
interactive
storytelling
!  
Thus, we decided to develop high-quality
virtual entertainment for adults
with unique lifestyles! We decided to go with VR as our main platform as it brings the 
most immersive experience
possible now while setting out the highest possible standards for quality and optimization. But, we don't want to bound or restrict our players and ourselves, too. We are going to make a
desktop version
 following by
a satellite mobile app
and consequent port to 
consoles, of course if you will support
!   
Our only motto - is
FFF,
whichstands for
Freaks, Fun, 
and
Fetish
! And you'll get exactly that! Meet
pleasure lovers like yourself
!
F | Freaks
- means a broad range of extraordinary realistic species with the extravagant appearance and defiant behavior that inhabited there:
- human (for ordinary folks)
- cyborgs
- extraterrestrial
- anime
- furries
- dolls& more to come
F | Fun
- we want to bring the pleasure of all sorts to you and your friends, you'll be able to entertain, experience, relax, play, communicate, listen to music and watch videos while checking these jaw-dropping species performing for you!  
F | Fetish
- OMG!! only your imagination can stop you here! Customize everything you want - avatars, clothes, accessories, and even locations, choose the music you want and videos that you like! Set up the atmosphere of how you would like it to be and be real yourself there with the freedom that VR gives you! 
It seems that we caught your attention here, right? Yeah, we also think it's going to be a mad & mind-blowing journey!! Take a deep breath now!

Let's dig deeper into that
virtual speakeasy club
! You are about to make the 
first step together with us
, please prepare yourself for this trip,
be strong and solid
, ready
to criticize and support us
! Let your hands and eyes experience the first-ever intergalactic speakeasy club - Purple Hazzze! 
All extraordinary species & creatures from infinite galaxies light-years away will perform for you if you assist us on this journey! 
We are going to share general information about our progress and news on 
our social networks
accounts, if you want to support us non financially, please follow us there, RTs and likes are much appreciated! 🙃
Follow us here:
1. Twitter
2. Instagram
3. Facebook
4. 
Discord
5. Streams
 are on the way
This is the point where intergalactic hazzze dissipates... 
Earthlings, behold!
The intergalactic Speakeasy club for mature connoisseurs
- 
Purple Hazzze opens a portal for all Earthlings! It's your turn now, don't miss out!
Freaks, Fun, and Fetish unite here!🤪

Soon you'll have the opportunity to visit this exquisite club, full of charm and limitless fantasies! 
At a time when borders are again being drawn around and restrictions are being established, we believe that there should be no prohibitions on communication and the realization of our most secret desires!
Purple Hazzze
is a versatile and unpredictable speakeasy club where
anyone can find entertainment and communication
based on their own interests, without the embarrassment of any sort or fear of condemnation. Open your mind and let the future happen! 
Purple Hazzze is a place where you'll meet
exquisite representatives of the most remote and unbelievable galaxies
as well as
real people.
Using any VR HMD or PC you can access Purple Hazzze from anywhere in the galaxy. It's your portal to a virtual club, full of
unexplored sensations. 

We are ready to open for you
the first level of guest access to the club
, where you'll find yourself in the company of dancing species exclusively for you, do you want to know who is waiting there for you? The
four-eyed Kira, a cybernetic Elise, and a human being Ginger
 eagerly want to see you there! Don't forget that other Earthlings are on the way to join you for even more lively & immersive communication and interaction! And who knows who you would meet there?
Purple Hazzze is an 
intergalactic magnet
for a variety of
open-minded individuals
looking for
real pleasure!
And it is right here, 
leave your earthly problems and worries
and come in! Visit the most desirable locations and situations that
your
imagination
can draw, while staying at the most comfortable and safe place -
your home!
Remember, Earthlings, the
FFF motto of Purple Hazzze - Freaks, Fun & Fetish!!!
It is the only one that matters! 😈

All members of Purple Hazzze
 from other planets
actively participate
i
n the development
of
the club
, so becoming a member means that you will be
 able to:
+ express your opinion
+ share desires, fantasies & fetishes
+ vote for changes and improvements
+ offer breakthrough solutions
+ test gameplay and mechanics
+ adjust storyline
+ create stories 
+ have insider access to the dev materials
+ and way more to come!
Purple Hazzze is the embodiment of your fantasies!

Earthlings
,
we need your support and help in financing the development of this amazing space! 👀

Let us together make the Purple Hazzze 
the brightest lighthouse
in the endless universe, which 
allures
all amazing races and species
, lighting up all our fantasies and revealing to us new knowledge and
approaches to get pleasure, entertainment, and satisfaction!                                                                             
                                                                     😍 💜 👽

Here you can download a free tech demo of Purple Hazzze:

https://bit.ly/PH_tech_demo_VR_Oculus
https://bit.ly/PH_tech_demo_PC

 
Achieving this first goal brings to us assurance that the Earth is the perfect place for a portal to our club and that you are firmly committed and want its opening! We in turn, will be ready to show you how the club is designed inside, share private frank & nudes photo and videos of the performers (available only for our patrons), show how our advanced rigs move so far and tell personal stories of residents and some intriguing mechanics! Your input will turn the whole universe upside down!
1 of 1
Become a patron to
Unlock 17 exclusive posts
Connect via private message
Recent posts by Speakeasy Club Purple Hazzze
How it works
Get started in 2 minutes