Angelina Blasich
Purposefully Ridiculous Performance Art
Select a membership level
Silly You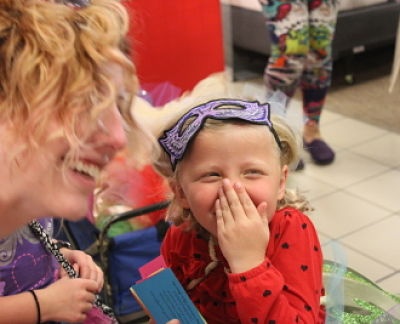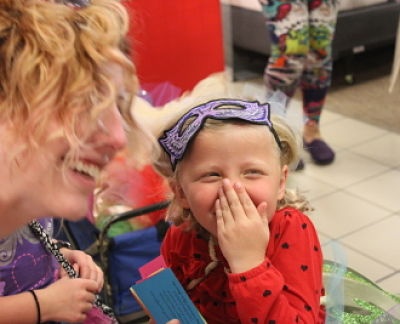 Thank you. Your commitment to silliness will help us with printing and promotional materials! 
You get:
* Ridiculator Sticker
* Satisfaction of supporting the spread of sacred silliness
Absurdly Yours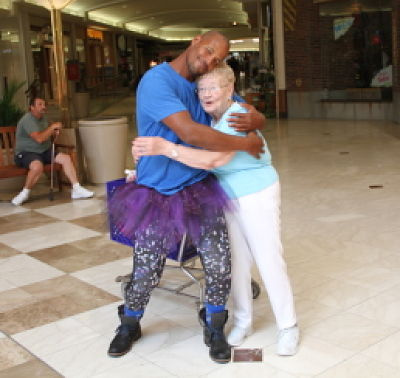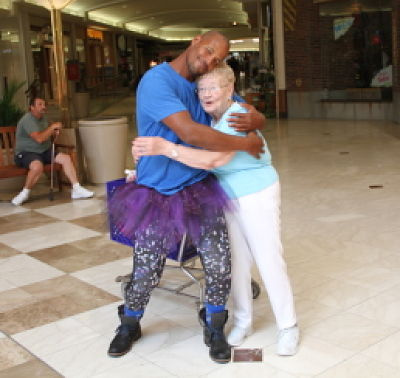 Thank you, oh delightful creature of absurd proportion! This level of support will help provide photography for a Purposefully Ridiculous Event. You will help us show other people the joy possible when we take a moment to play and engage with each other. 
                                           - signed, Absurdly Yours
You get:
* Ridiculator Sticker 
* 15% discount on all Tutu Nebula tutus
* Patron only posts
* Entrance into raffle for a custom tutu from Tutu Nebula (the official tutu of Purposefully Ridiculous.)
* Monthly warm afterglow of affirming a state of absurdity in the world. Well done.
Forever Young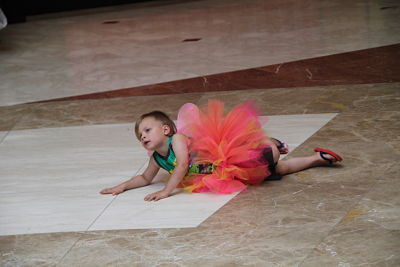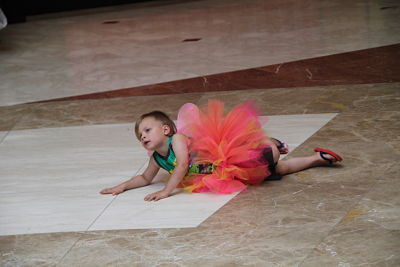 You live out loud and on purpose. You sing in the hallway at work. You chat with folks on the elevator. You doodle on bananas. You wear argyle socks and goose down jackets. You are unapologetically you. 
You are so cool.
This level of support will help buy tulle, ribbon, art supplies, and other tools of ridiculating proper. With this kind of sponsorship, we can offer more events to community groups and non-profits for free or deeply discounted rates. You are providing access to wonderment!
You get:
* Access to monthly interactive vlog and patron only posts
* Each year you get to pick your favorite a photo of the year, and we will mail you a copy autographed by the co-founders of Purposefully Ridiculous.
* 15% off all Purposefully Ridiculous events and bookings
* Entrance into raffle for an custom tutu from Tutu Nebula (the official tutu of Purposefully Ridiculous.)
 * Ridiculator Sticker 
* Youthful vigor and vitality. You hair may even bounce.
About Angelina Blasich
Purposefully Ridiculous: On a Mission to Tulle the World
Listen, Beautiful People, life can be hard, at times downright brutal. It's easy to get so bogged down in the seriousness of it all, that we forget to experience joy along the way. In some of my darkest moments, the only option I could find to make it all bearable was a shared a moment of brightness and levity. A smile, a doodle, a giggle, a song... something that gave myself and others permission to experience the complexities of life, at the same time.
My name is Angelina Blasich; I am the co-founder and Chief Ridiculator of Purposefully Ridiculous. We are on a mission to spread joy and promote healing through shared acts of purposeful and inspired absurdity. We come to make art out of this moment and reach across perceived boundaries. We invite you to to step in time with your fear and self-consciousness. Dance and experience yourself in connection with other humans, being Purposefully Ridiculous.
Watch our TEDx talk, recorded September 14th, 2019 in Provincetown, MA. Video can be found here:
https://youtu.be/-AJYwAPxjkU
Call in the Ridiculators!
Our professional and volunteer Ridiculators are on a moving art mission. Dancing into unexpected spaces with infectious smiles, a tutu-filled wagon, and amazing beats, we hand deliver an invitation to celebrate life out loud, in vibrant color, and with all the joy you can possibly muster.
We believe that shared joy and silliness can brighten your day, encourage community and connectedness, promote healing, and quite possibly save the world!

Purposefully Inclusive
of every age, gender, race, economic status, presentation, and ability, we invite everyone we encounter to play along. We provide light-hearted encouragement to move from a space of assumption, fear, and judgement toward active participation in the Purposefully Ridiculous. We invite you to scroll through the hundreds of photos on Facebook:
Purposefully Ridiculous on Facebook
; Instagram:
Purposefully Ridiculous on Instagram
; and Twitter:
Purposefully Ridiculous @livewhimsy on Twitter
. In the past 3 years, almost 3000 people have taken this tutued journey with us, and we are deeply grateful!
Thank you for your willingness, your curiosity, and your support! Thank you for your openness, your courage, your reckless abandon; for waving your Freedom Fingers in the air as you help us ridiculate this existence. Thank you for reading this far!
Thank you for donating your time, money, and ridiculous enthusiasm!
Thank you for taking risks and pushing your boundaries, for looking foolish,
and making way for others to experience themselves differently than they ever have before.
Thank you for making the choice to celebrate awesome together.
Look what we have created so far!
Great Googily Moogily, you are awesome!
Together we create a freedom state.
Don't ridicule, Darling, Ridiculate!

Let me tell you about some of our
Purposefully Ridiculous Programming
Ridiculous Calls to Public Action: (Pop-up gifts of interactive art) Bands of volunteer ridiculators answer the call and take to public spaces with parades of tutued silliness, movement, art supplies, and music, magically engaging strangers-no-more with their own deepest freedoms. We are on a mission to tulle to world and wrap it in ridiculous.
Art: Artists make art and Purposefully Ridiculous artists make art with the purpose of supporting colorful, unapologetic self expression. Arting is expensive.
MoonPack Project: (Free to shelters, food banks, and individuals in need) We collect women's hygiene and comfort products to provide menstrual options for homeless and under-resourced women. Each MoonPack contains tampons, pads, wipes, cocoa/cider, chocolate, and snacks. MoonPack collections are ongoing with multiple drop off sites in two counties.
Ridiculous Social Media Moral Support: We are continuously reaching out to support the mental and emotional health of our community, and providing a touchstone for silliness in times of sorrow. We utilize social media platforms like Facebook, Instagram, and Twitter and have established Www.PurposefullyRidiculous.com. With your support, we look forward to hiring professional help for our beloved website: adding music, videos, scrolling photo albums, as well as links to events and Ridiculous Calls to Action.

Purposeful Means Sustainable

Purposefully Ridiculous funds free events, charity, and non-profit (discounted rate) work by offering paid and sponsored services and events. As a licensed mental health professional and director of a medical program, I utilize the concepts that drive Purposefully Ridiculous to create innovative, exciting, and hilarious events, workshops and retreats. Check out our offering on our website!
Parties and Private Event Ridiculation
Corporate Events and Promotions
Purposefully Ridiculous offers trauma and special needs informed programming.

Ridiculate /rəˈdi kyə lāt/
verb: 1. Share joy by engaging others in purposeful, communal acts of silliness. Often involves tutus, music, and dancing. May elicit sensations of inner freedom and outer euphoria. 2. Seek consent to affix colorful fabric (or other such nonsense) onto a stranger, thereby elevating their outfit to a realm of ridiculous on purpose.

Ridiculator noun: 1: Super heros who instigate, incite, and facilitate purposeful acts of shared joy and creative expression; 2. Ambassadors of sacred silliness who foster space for, public creation of, and engagement with art and shared whimsy. (The network of professional and volunteer Ridiculators, providing ridiculous as needed, are referred to as the PRN.)
Show more
$55/month would help us reach a goal of making designated parade tutus. The largest number of people we have ever ridiculated at the same time was 35. There were people just waiting to play!

Moral of the story: We need more tutus!

1 of 4
Become a patron to
Connect via private message
Recent posts by Angelina Blasich
How it works
Get started in 2 minutes