Pussy Riot
is creating activist art & inclusive and happy world
Select a membership level
PUSSY RIOT ACTIVIST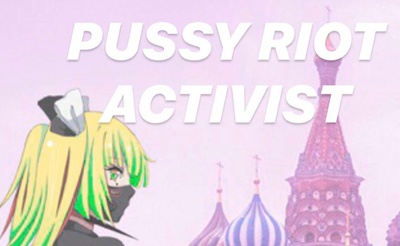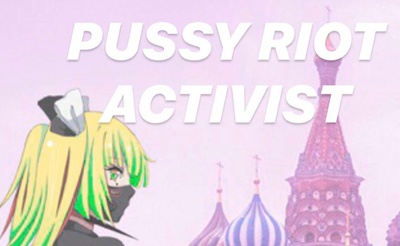 hi sisters, brothers and non-binary relatives! it means a world that we're not alone and supported by you. we don't live according to capitalists principles so
GIVING MORE DOES NOT MAKE YOU AN ETHICALLY BETTER PERSON
. what we want to do is to 1) survive 2) build a meaningful community 3) share ideas and our news with you. welcome!
PUSSY RIOT CITIZEN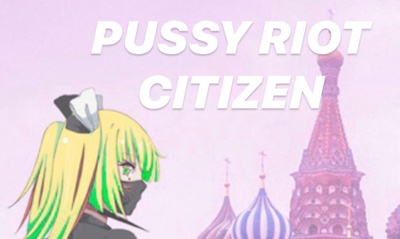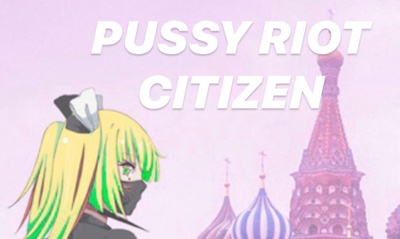 welcome! we share our tour dates and tickets with you first; and we're stocked to share with you glimpses into our creative process, you'll see our intestines and will become a part of them. as you go deeper you can influence our our politics and decision-making more - we carefully read all your messages! 
PUSSY RIOT PATRIOT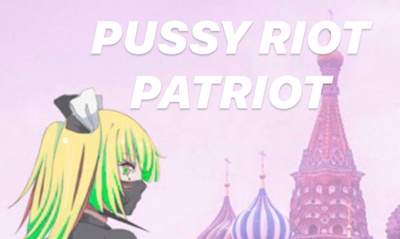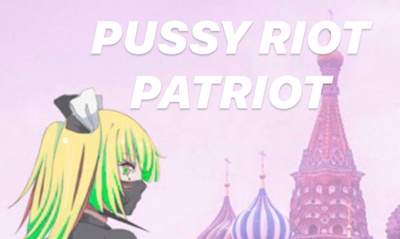 hey beautiful comrades! in addition to everything that's listed in previous levels, you get to listen FIRST to our new songs and watch music videos FIRST; you also see our educational video blog posts 24 hours before the whole world sees it. 
About Pussy Riot
Hi, it's Nadya Tolokonnikova here, a founder of Pussy Riot movement. I do political art since 2007. I served 2 years in a Russian jail. 

Pussy Riot does not serve labels / ANY corporations. Our only constituency is you, girls, non-binary folks, and guys. We don't rely on anybody else but you. If you like Pussy Riot's art, if you want us to keep being a pain in the ass for the world's governments and elites, consider supporting us. 

$ is used for getting equipment, renting studios, paying people who work on our projects, supporting the needs of arrested Pussy Riot members (we're getting arrested quite often).

thank you.
xx Nadya
 
ACTIVIST BIO: 

2008 - "Storming of the White House", action at the Russian Parliament
2010 - "Fuck fucking cops", action in a courtroom
2011 - "Death to prisons, freedom to protest!", action in a detention center
2012 - "Putin has pissed himself", action on the Red Square
2012 - punk-prayer "Virgin Mary, please get rid of Putin" (resulted in 2 years in labor camps)
2014 - "Zone of Justice", we created an organization that helps prisoners in Russia
2014 - "Mediazona", we started a free-of-censorship media to provide non-fake news to our fellow citizens
2015 - "Refugees in, nazis out", performance at Banksy's Dismaland
2016 - "Make America Great Again", dystopian video about Donald Trump's presidency
2016 - "Straight Outta Vagina"
2017 - "Police State", dystopian video with Chloe Sevigny 
2017 - "Read and riot: Pussy Riot's guide to activism", book
2018 - World Cup action: demanding to release all political prisoners in Russia
2019 - "Black Snow", dystopian video about an environmental catastrophe we live in
2019 - Pussy Riot's "No Domestic Violence" award (prize fund: 3000 euros)
2020 - "Knife", music video and a campaign against domestic violence and emotional abuse
2020 - "Mediazona", media outlet we've started, becomes one of the major sources of information for Russians who seek real news 
2020 - "1312" and "RIOT", audio-visual art pieces against police brutality
2021 - "RAGE", audio-visual art piece in support of Russian political prisoners

Art is not a mirror held up to reality but a hammer with which to shape it. 



By becoming a patron, you'll instantly unlock access to 51 exclusive posts
By becoming a patron, you'll instantly unlock access to 51 exclusive posts
Recent posts by Pussy Riot
How it works
Get started in 2 minutes