Puzzles
is creating Breakin Tutorials
Select a membership level
Grasshopper
Excess to my weekly blogs and snaps.  Inside look into my views on breakin and how to better your fundamentals.  Discussing current issues in the breakin community.  Sharing inspiring stories my teachers shared with me,  experiences that shape my style to what it is today.  Lot's of gems between the lines, don't miss out! 
Trust the Process
Blogs, Vlogs and Snaps
Bi-Weekly breakin tutorials  
Every month we'll dive deep into a particular step or concepts in breakin.  From Tops to Drops, footwork to back-rocks, freezes to spins, we'll experiment with all elements of breakin.  Adding, changing, subtracting, elevating; turning a single step into hundreds, a move into your movements.  Adding levels, spins, slides, changing speeds, angles  ... etc. 
Fun times ahead!!! 
Go Off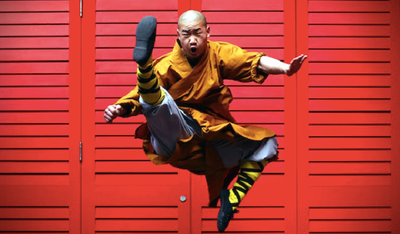 Everything on the above tiers plus:
TIP OF THE WEEK:  I'll be dropping additional gems once or twice a week on whichever steps or concepts we working on at that time.   Additional drills and approaches to better help you understand the concepts we are working on.
PERSONAL FEEDBACK: Send me your training videos on the tutorials and I'll give your personal pointers on how to make it your own, improve your form, turn a mistake into your very own move.   
About
Welcome to my CreativeSpace!! 


Why Patreon? 

I wanna use this platform to share my knowledge in the art of Breakin, the original HipHop dance style.  Reach bboys/bgirls that otherwise would be hard for me to build with, diving deep into the fundamentals that made the dance so popular today.  Playing with different FOOTWORK angles, speeds and levels to create a solid and dynamic foundation of your own.
I want to help breakers get the same opportunities as I have to battle and travel the world.  Experiences are the best teachers, no better way to level up then traveling and battling the best the world have to offer. 
Giving back
is a big part of my mission,

20%

of what I earn on here will be giving back to people in need.  Could be a bboy/bgirl that don't have the means to travel, giving away fresh gear to those less fortunate.  I won't limit it to just those within the hiphop community, could be a random youth I see off the streets, a nice warm meal or a hotel for a week or 2.  I know most want to do good but simply don't have the time, why not learn the art of breakin and be a part of a positive movement.  Together we can inspire with dance and uplift those in need.
Looking forward to building with you.  Tutorials, tip of the week, live classes, 1on1 skype consultion  and much more to come. 

Ooooooooh 1 more thing.  First 10 members will get a free SuperNaturalz 25anniv T-shirt free!!!! 

Puzzles
There are a lot of homeless youths out here in Vancouver.  I want to use part of my earnings to put on a showcase at a youth home and also hand out some food and gear. 
1 of 1