Select a membership level
Watcher
An invite to the conversation. If you want a peak at what I'm up to. This level will get you into the discord server to talk about games and junk probably, a look at basic patreon only content. 
Includes Discord benefits
Survivors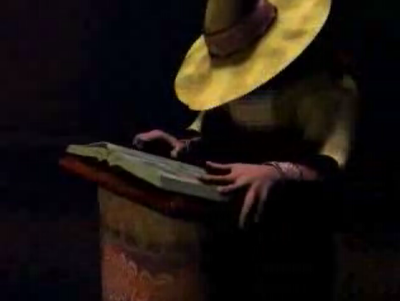 This package will allow you to follow my Kingdom Death Expansion People of the Sea and get access to pieces as they are completed. 
Includes Discord benefits
Diggity Dungeons and all that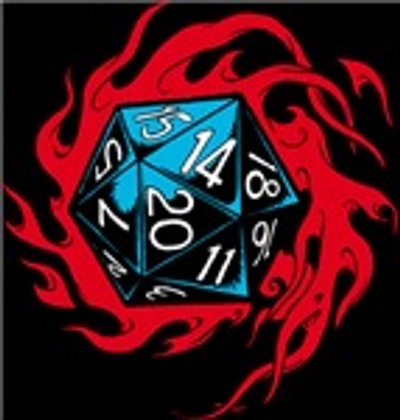 For DMs and PCs alike.  This package will give you access to all D&D related things I've got in the works. 
Includes Discord benefits
About
Hey all. My name is Tammer and I'm an aspiring game designer. I have two main projects that I am currently working on. "Encroaching Shadows" a Lovecraftian inspired D&D campaign for 4 to 5 player characters that has taken me 6 years to complete the first draft, it is currently in edit and eating my life.  "People of the Sea" is an aquatic reskin and variant campaign for the core Kingdom Death Monster campaign, currently still in draft and design.  

A little more about the projects. 
Encroaching Shadows
A desperate fight against aberrant horror in three acts. Encroaching Shadows is a full level 1-20 campaign story written in Dungeons and Dragons v. 3.5. It is balanced for four to five player characters and features potentially allied PCs that may temporarily join the party. This adventure uses a milestone based leveling system and suggested level-up points are noted throughout the campaign. The game should be fairly difficult for a party of average players so DMs should pay attention to how their party is fairing and adjust accordingly. The story I have written expects a lot from the players but I believe they all the tools to solve any problem they come across, even if the solution is to retreat, regroup, and live to fight another day. Members of the party may die, but great sacrifices are often made to stop great evils. Fight a war in the shadows in a war hidden from the public eye across Act 1 Encroaching Shadows, Act 2 Kingdom of Ruin, and finally Act 3 Nightfall.

Current Status: First Draft Completed. Act 1 is currently in repair, however. 

People of the Sea
Kingdom Death Monster, for those who don't know, is a massive game about surviving against all odds. A campaign-style game played over successive game sessions where you found a settlement in a nightmare hellscape and hunt down and kill terrifying monsters to scavenge them for resources to build your settlement and thrive in spite of the world around you. Or die horribly, that happens a lot. People of the Sea is an aquatic-themed reskin of the core game that includes three new Quarry monsters: the Shrieking Eel, the Eye Jelly, and the Mantis Knight. There are also three new Nemesis monsters TBA. This expansion will also include new fighting arts, disorders, locations, settlement events, Boats, and so much more. Seriously, so much stuff. No wonder the base game is $400. In this story the survivors will happen upon a lantern hoard completely surrounded by water that only grows deeper the further they reach for it. 

Current Status: Still in Draft and Design. 
All Quarry Decks Completed!

Antiques Roadshow
A one-shot D&D campaign for 5e. You and your group all work for an antiques roadshow that's opened shop at an antique collector's conference when a cursed object hidden in their midst begins to activate. The party must find the cursed object and neutralize it before it ruins the conference and the convention board revokes your vendor badges! 

Current Status: On Deck.

Dirigible Combat Boardgame
A boardgame idea I had after playing the deckbuilder Zeplain Attack by Evil Hat games. The game is alright, but it could be better. This is my attempt at making a better Zeplian game. My vision mixes Guns of Icarus with Flame Rouge with some tactical miniature positioning. I think realizing three dimentonal combat on a board is a very interesting challenge.

Current Status: On Deck. 

Please bear with me as I figure out this new platform. I will try to update with some form of regularity but I am a freelance fabricator and event technician and I'm part-time at home depot so I am regularly very busy and regularly rather not. I won't update unless I have something real to update or post but I will try to have stuff with some form of consistency. 

General Rules:
Don't be a dick.
Don't steal my shit.
If you want to do a spin-off or use something of mine for something you're doing, please ask.  
Breaking of these rules will have you removed.

When I hit this I will hire an artist to begin creating illustrations for monsters, people, and places for any/all games I'm working on.
1 of 1
Become a patron to
Connect via private message