Tino Beth
is creating The Art and Science of Quantum Feedback
Select a membership level
Awakening
Access exclusive monthly patron-only content
Early bird access to podcast interviews
Participate in Polls and provide feedback to produce content



Quantum Feedback is an innovative approach to biohacking the 'Feedback' of the law of attraction. With your help, we'll be able to promote our content faster, make our channel and community connect with many more people and have a bigger impact in the Quantum Field.
Access exclusive early access to content where I post important channel updates that only my patrons get to know about!
You are the reason this community is growing. 
Framework
Limited (20 of 20 remaining)
Access Monthly Live-streamed workshops/masterclasses to put the "QF-Framework" to work in restarting your life after CV.
Quantum Patreon Community

Lifetime Access to e-Course Quantum Habit Stack - 10 Day Challenge - intuitive guided meditations and tips to hack your morning manifesting momentum towards the life of your dreams.
Exclusive Updates on "Circle of Life" Game Progress.
+All of the "Awakening" benefits. 
Together we are raising our self-awareness and influencing the quantum field. Thanks for your continued support. Together we will develop 'Quantum Feedback' into a practical scientific resource for human development. 
Includes Discord benefits
Quantum Accelerator
Limited (10 of 10 remaining)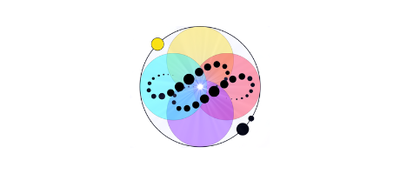 Quantum Accelerator Group Coaching - fortnightly (2x live zoom calls per month)
Quantum Mastermind - fortnightly (2x live zoom calls per month) Manifestation implementation mental/emotional support.
Serve Your Purpose - Bridging spirituality and entrepreneurialism.

IG Remix Formula
Dedicated Discord Chat.
+ All benefits from "Woke AF" & "QF-Framework"
Unlock the Journey
- Join the Weekly LIVE Zoom Calls to Accelerate the QF framework in life and business. Discover your community, Participate in Q&A Calls, Authenticity Rumbles and Challenges. (Branding, Breakdowns & Breakthroughs.) 
Together we are co-creating the world in our image. Opening new doors and leaning into our infinite potential. We're actively developing a higher state of awareness while serving our purpose and breaking through our quarantined potential.
Manifesting New Beginnings - "I don't want to go back to the 9-5 grind"
Includes Discord benefits
About
Tino Beth will be writing a book, hosting a Podcast & e-learning site's for children and adults about Quantum Feedback. Exploring an intersecting branch of Personal Growth, Self-Realisation and Authentic Self-Expression. Aka bridging the gap between spirituality, philosophy, and science. To clarify the Feedback Loop between how our Thoughts, Feelings and Actions influence the Quantum Field. This is a journey into the unification of Personal Empowerment, Quantum Physics, Mythology and The Seven Liberal Arts.
This is the "Science of True-Self-Quantum-Field-Awareness".
You are in constant communication with the Quantum Field.
Your inputs are your thoughts, feelings and actions.
The infinite intelligence of the quantum field processes your conscious & subconscious intentions 24/7 and feeds it back on you creating your reality.
The quality of your presence and frequency of your self-awareness in the moment of Action effects the unique signature of your personal quantum feedback.
This is an emerging field of conscious self-awareness. As well as integrating my observations of the seasons and cycles of the circle of life. Quantum Feedback builds upon the work of Joseph Campbell, Nassim Haramein, Walter Russell, Rudolph Steiner, Joe Dispenza, Bruce Lipton and countless others. To help humanity grow by opening the door to a new knowledge bank, deeper understanding of the circle of life and wisdom through which to live by.
A Journey Of Discovery: "When Tino Beth was around 10-11 years old. He had a deep desire to help free his mother from all the horrible feedback she was creating in her life. She fell into a downward spiral of coping mechanisms and addiction. As fate would have it, Tino couldn't get it done before she took her own life. That was to be one of Tino's most defining moments. That's when he knew that the field of feedback between Life & Death had to be explored. Now, over 24 years later, after dancing several times on the edge of life & death himself. After decades of research into the physical and esoteric machinations of society. Tino has developed a human application for raising our spiritual self-awareness. Enter the universal framework of Quantum Feedback. This Science of Feedback was born by marrying humanity's innate need for meaning, with the 'journey of the hero' to grow and develop, with the frontiers of quantum physics and consciousness. To take part in our epigenetic human capacity to embody supernatural abilities and influence the Quantum Field. We now make it more accessible to deploy this framework in your life. And to create a new mythology for humanity to live benign peaceful lives full of purpose and meaning.
"ONE HERO'S JOURNEY AWAY" is a mindset and a modality to serving your purpose and living the dream. See tiers for details.
If our soul makes sense of stories, how can we better tell our soul story?
How can we make the world a better place by serving our purpose?
What is the ultimate expression of our infinite potential?
Can authentic self-expression hold the keys to your destiny?
Are some of the questions we'll be exploring in detail.
Why we need funds:1. To create and maintain our upcoming podcast and site.2. To get the basic necessary equipment for audio/video recording & editing. (Camera, microphones, hosting, stock footage service, and a computer with decent hardware for rendering videos for our upcoming Podcast/YouTube channel.)3. To hire editing professionals to streamline quality content creation.4. To make this project a Full-Time Job.
5. To dedicate time and resources to developing "Circle of Life" the Video Game using the Quantum Feedback Framework.Once we have enough patrons, we can hire a small team to support us producing longer-form content. To explore the vast reaches of how Quantum Feedback works and help humanity realize our infinite potential. This is a big idea with a huge ripple effect and the power to influence all areas of life. So we need Patrons to help make this happen in an ethical, efficient and beautiful way.Our intent is to help individuals understand the Natural Laws of Quantum Feedback. To help raise self-awareness to the quantum-level.To support you to manifest your vision and dreams into reality and to begin your 'Hero's Journey'.You'll learn the Universal framework of Quantum Feedback. How to influence your personal feedback loop with consciousness. The role your authentic self-expression plays in your personal success. And how to consciously re-write programs stuck in the subconscious mind. This is the
Way of the Hero
. By using 'Feedback' of our Quantum causation, the unknown becomes a game of Self Knowledge, Self Awareness and Self Direction.Let's leave a legacy and create a better future. We can make this possible.Help us make this real.You can be a part of the feedback.Together, we will increase the quality of self-awareness - And have a positive effect on the collective consciousness of the planet.Help us make The World aware of the feedback loop of our actions.Thanks for being here to help make this world a wonderful reality for all."In the end, life is but a hero's journey to live, love and learn life lessons."with Love & Gratitude.By Tino Beth founder of Quantum Feedback
Become a patron to
Connect via private message
Recent posts by Tino Beth