Maddi Gonzalez
is creating comics, art, and the rest of it
Select a membership level
Tip Jar
Wow! Your support is directly funding everything I make!

This is the TIP JAR tier. You get a great big pile of thanks from me, as well as access to a general update blogpost on the 5th and 25th of each month letting you know what I've been up to-– including some mystery treats from higher tiers every so often! As a Patron, you'll also get discounts on everything I sell.

PEEK!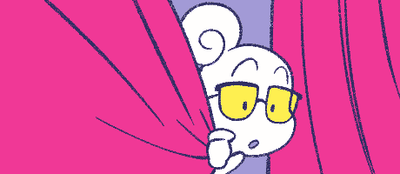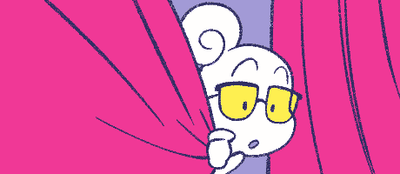 Wow! Your support is directly funding everything I make!

This is the PEEK tier. You get access to everything previously mentioned, plus access to development and process posts about my personal comic/illustration projects (as well as professional work when available).

This can be anything from previews of layouts, to full pages of pencils, scrapped concepts, and more! You'll get to see stuff about the projects I'm working on before anyone else.

You also get access to high-quality process timelapse videos of my art when available.

EAGLE EYES!
Wow! Your support is directly funding everything I make!

This is the EAGLE EYES tier. You get access to everything previously mentioned, plus access to TIFFANY TUESDAYS, the exclusive weekly blog about my process for the art and making of Tiffany's Griffon.

You'll also get free digital copies of every zine and minicomic I self-publish!
About Maddi Gonzalez
Who are you?
I'm
Maddi Gonzalez
, a Mexican-American cartoonist from the Rio Grande Valley, TX. I love to draw and I want to draw for a living for the rest of my life.
You might know of my work from various comics by Boom Studios, and featured illustrations from the visual novel
Dream Daddy
. You might also know me online from seeing my weird little journal comic persona, a swirly-headed thing named Quasi.
I'm currently working on a lifetime dream:
drawing a fantasy graphic novel with my friend 
Magnolia Porter Siddell
, the incredible creator behind 
Rose Of Winter
and 
Monster Pulse
. 
Tiffany's Griffon
is a graphic novel about a girl who finds out her favorite fantasy novel series has come to life, and then attempts to steal the fantastical destiny from a popular girl in her grade. It will be published by First Second Books in 2022.
What are the perks of this Patreon?

By being my Patron, you will be directly supporting the creation of the aforementioned graphic novel, as well as the creation of a ton of art and personal projects that I've been waiting to get off the ground for years. There's a fire in my heart and under my butt, and I want to get to making a lot of cool stuff for the rest of my life, forever.
You can be a direct participant in my creative journey.
You'll also be helping me keep a roof over my head, nutrients in my gut, and medicine in my body— which is pretty cool, too...
But aside from all that, you get some cool stuff, too!
Depending on the tier you choose, you will have access to:

✦ sneak peeks and WIP posts of nearly everything I make ✦ discounts on all my future work and merch for sale ✦ exclusive updates about personal/professional work projects ✦ real-time and timelapse recordings of my drawing process ✦ behind-the-scenes looks at my development and process ✦ weekly blog posts about my adventures drawing a graphic novel ✦ occasional freebies ✦ exclusive illustrated thank-you cards ✦ and more!
How else can I show my support?


Follow me and my work on social media!

I am most active on 
twitter
and 
instagram
. You can find a lot of my work on 
my website
, too.
Send me a tip on Ko-Fi!

My one, eternal vice— aside from maybe delivery chicken dinners— is diet cola. 
One donation on Ko-Fi
can buy me a diet cola and probably makes me work better... consider it!

Visit my stores!

Right now, I have a 
Gumroad account
, where I sell digital and physical versions of my self-published works. I also have an 
INPRNT account
. I hope to expand both soon!
Thank you so much for your continued support. I hope my appreciation will show in everything I make from here on out.

@
By becoming a patron, you'll instantly unlock access to 93 exclusive posts
By becoming a patron, you'll instantly unlock access to 93 exclusive posts
Recent posts by Maddi Gonzalez
How it works
Get started in 2 minutes