Merlin Monroe
is creating Interactive & Original RPG Content for Queers & Weirdos
Select a membership level
Beloved Community
Includes Discord benefits
Access to my private Discord server, A Coven of Sub-Creators
Patron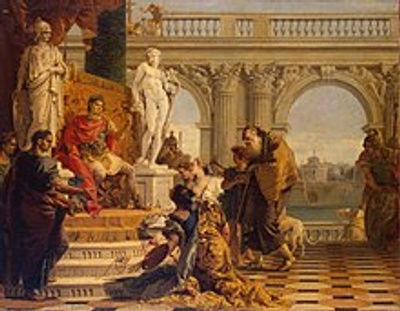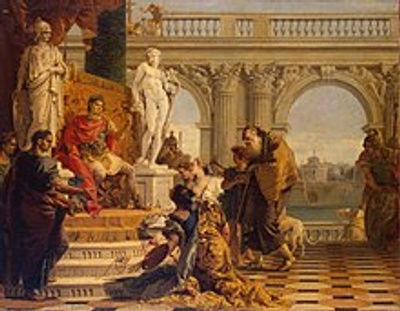 Includes Discord benefits
Monthly newsletters and video updates

Access to my private Discord server, A Coven of Sub-Creators

A written thank you in everything I produce
Fan
Includes Discord benefits
Access to my private Discord server, A Coven of Sub-Creators

Access to my private YouTube channel

Monthly newsletters and video updates

Early access to my blog posts

A written thank you in everything I produce
About Merlin Monroe
Testimonials
"Princess Teacup brings creativity, passion, absurdity, and brilliance to any game fey participates in, regardless of role. Expect a luxurious amounts of drama, deep thought, backstory, and high weirdness, and you will not be disappointed. A++ would game again"
~~Barry King, pornotechnomancer
About Me
As a young, genderqueer child I often wondered if my own existence was imaginary. Even in a progressive state like California, there wasn't a word for my feelings - not until Riki Anne Wilchins coined the term
genderqueer
- before I had already entered puberty. Being an imaginary and ethereal being, I was mesmerized by the freedom of expression instilled in role-playing games like Dungeons & Dragons, the World of Darkness (Vampire: the Masquerade, Werewolf: the Apocalypse, Mage: the Ascension, et cetera), Shadowrun, and more. These worlds were among the first spaces in which I could exist, joyously free from the bonds of cisgender heteronormativity. Incorporating my own boundless imagination to a developing understanding of these games' mechanics, I began to build storylines, plots, dungeons, and entire universes of inclusivity. Just as real life is made more engaging, exciting, and enjoyable by the smorgasbord of gender expression and sexual diversity, so too do the games you and I know and love!
Thank you for supporting my RPG writing and streaming - my name is Gandalfina Face-and-Heart** (more on that later *winky face*) and it is a pleasure to be of service! I will ask that you use at least one of three different sets of pronouns when referring to me:
The old Spivaks: e / em / eir / eirs / emself
The fairy/femme supremacy pronouns: fey / fem / fear / fierce / femself
The bimbo pronouns: be / bim / bos / bos / bimself
I played Yasath Lasl in The Realms of Mar'Thul (a kinky NSFW D&D show) on the adult stream of Show Us Your Crits, produced by Grindhaus Media. On that same stream, I have played Avery Alder's A Place to Fuck Each Other with an all-transwoman cast (!) and will be running the Shadowrun game Neurally Ambiguous: Gepetto Must Die. My blog, 
Lucifer's Sub-Creations
, is where I present new RPG material, session write-ups, and analyses of RPG sourcebooks for all manner of games, and a friend of mine and I have been collaborating on an adventure for the out-of-print angels-and-demons RPG In Nomine called A Game of Stones: Everything's Just Peachy. I have been emboldened to begin offering my delightful and diversifying content, both streaming and writing, to the public - that means you!
I employ the use of several fundamental premises when creating new content. First and foremost: games - like all art - need to have a meaning that exists beyond them. A good story not only has well-developed plots, characters, and settings, but also must include objects, symbols, ideas, and actions that captivate the audience immersed within its world and reflect/comment upon the things that matter in their lives. I am an immersionist first and foremost - while mechanics are by their nature oriented towards a certain theme or genre,
games should be created to be seen from within
. In service of both of these goals, I implement my second guideline: striving to elevate the small and the ignored, the mundane and the pests. Everything and everyone is deeply valuable, and role-playing games are a powerful way to assert this fact of life. Whether it's a werewolf pack following the spirit of Poison Oak, homeless superheroes, the angel of Bedbugs, or the Sewer Kingdoms that lie beneath the wizards' city, grand adventures can and should be encouraged and ready to sprout from even the simplest-seeming interactions - like dinner with Grandma, setting up an illegal school for neighborhood children, or desperately trying to grow crops on an alien planet not just for dinner, but for oxygen as well.
Hope is too often forgotten, and is the punkest thing.
I love to work on games that are cute, games that are creepy, games that are sexy, games that are esoteric, and games that draw heavily from the many cultures I love and study: Rome, Sumer, and the Nahua, to name just a few. Incredible amounts of fun and deeply moving themes can be achieved in games where sexuality and gender are incorporated into the driving engine of a story and where they are sometimes the primary means by which characters solve problems! While I do not eschew escapism, it is not the only important function of role-playing games - representation matters, especially when communities can represent themselves in their own voices. Inspired by Jorge Luis Borges and Ursula K. LeGuin, among others, I see RPG writing as capable of beauty and sublime power as prose fiction or poetry. Ideally, every sentence and phrase should spark not only ideas for adventures or characters or neat items, it should also be aesthetically pleasing, with a strong and clear voice. These aspects are important both in the producers and faces of RPG content creators as well as in their productions. Developing storylines that include frequently overlooked physical and emotional intimacy and vulnerability in turn opens up characters to entirely new emotional stimulus such as sexual subservience and dominance, physical attraction, and even personal shame just to name a few! All of these things work together to increase the immersive aspects of a game by encouraging gamers to employ their critical thinking abilities beyond the scope of what is found in most role-playing scenarios. If I can create a game that is all of the above, it is the pinnacle of my devotion to the creative process and the immersive aspect to which I aspire.
This is where you come in! I want to make your games more entertaining, surprising, engaging, and enticing - but in order to do so, I need your help. Your patronage here allows me to spend more time working to create amazing content for you, and the more of *you* there are, the more time I can dedicate to these projects and the better the content becomes. This is why Patreon is such a great resource not only to content creators, but also to the patrons themselves; with enough support from multiple patrons, your piece of the pie organically becomes larger and more chock-full of material - and who doesn't like a big piece of pie?! I appreciate your time taken to learn more about me and my work, and I encourage you to check out the rest of my page and learn about all of the benefits that you have in store for you! I've provided a support tier of just $1 so that people from all walks of life have the opportunity to express their gratitude without feeling overburdened - please consider supporting me in whatever way is most feasible for you. I am happy and excited to begin this journey inviting you to enjoy the fun and creativity with respect to gender, sexuality, and identity I am producing in my work!
I am the proud $1/month Patreon of....
Sumiko Saulson
, leading Afrosurrealist author of poetry, prose fiction, and graphic fiction in the science fiction, fantasy, horror, and erotica genres. I have helped hir edit three anthologies, all of which also contained some of my fiction and poetry. I dream of writing RPGs for several of hir works, from a Powered by the Apocalypse game based on hir comic Mauskaveli, to an alternate In Nomine setting based on hir paranormal romance series starting with the book Happiness and Other Diseases, to a D&D campaign setting based on hir short stories such as "Andona's Feast".
Roll4It
gaming network, a truly wonderful network of gaming streams playing a wide variety of RPGs from Shadowrun to Vampire: the Masquerade to Thirsty Sword Lesbians and a game based on Steven Universe. Several of my favorite RPG shows are on Roll4It.
The inimitable and indomitable
B. Dave Walters
, gaming creator and social commentarian extraordinaire. An inspiration for not only his massive Storytelling skills (especially in the World of Darkness, but not limited thereto), but his willingness to and skillful grace in expanding beyond the gaming realm, with his documentary Dear America, From a Black Guy (among other projects).
Chaos Doll
, a longtime favorite erotic hypnosis content creator of mine, and generally just the sweetestest person in the mind control fetish community. If you enjoy hypnosis, bimbofication, dronification, domestication, and other fetishes of that ilk, you'll probably enjoy Chaos.
And finally, the geek divinity known as
Satyros Phil Brucato
. His RPG work (which should need no introduction) throughout the 90s played an embarrassingly pivotal role in my development of self, and he is wonderfully sweet as well. More than willing to speak up and work against injustice/oppression when they pop up in the gaming community. Including, most honorably, when they have popped up in him and his work.
**  I use 15 different names interchangeably ~ choose a few favorites and change it up as often as you can! Here's the list:
Christopher Douglas Salvatore Hughes
Flurp
Seruus Ualerium Tristissima Liber
Grok Amiri
Staci Everheart
et alia laughing and weeping
Wizard Lizard
Princess Teacup
Pope Uncommon the Dainty
Gandalfina Ixtliyollotl Face-and-Heart
Merlin Monroe
Darcy Marie Salvadora Hughes
Dionysia Sacredmirror
Kaleidoscope Eyes
Skunkheart
Thank you for showing me that people value my work!  As someone with both anxiety and depression, it can be easy for me to forget sometimes, and thanks to you, I will now have constant evidence to prove my brainweasels wrong!

Once this goal is achieved, I will commit to publishing two blog posts of original content a week.  This will be in addition to any session writeups or Let's Reads I might post.
2 of 6
Become a patron to
Unlock 45 exclusive posts
Connect via private message
Recent posts by Merlin Monroe
How it works
Get started in 2 minutes