Flossy Roxx
is creating Queer stories through tarot.
Select a membership level
Queerant: You are here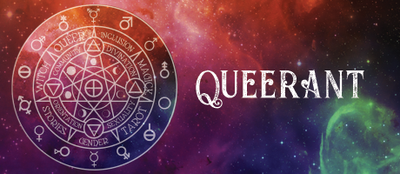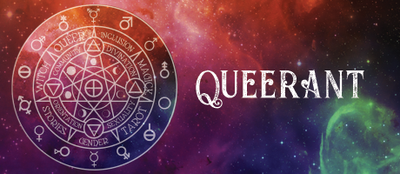 You are…amazing. you're supporting me and that's huge. Thank you. You'll get all my patron-only feed/ content, where the community centralizes and everything gets posted & talked about. Your voice is just as important as some well-off mofo giving me $100. 
Unicorn: Voice Message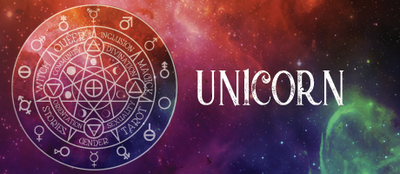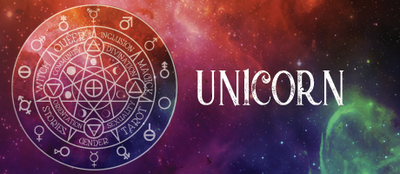 You're supporting me a lot here, dear one, and $5 a month is really generous. Thank you! You'll get all my patron-only feed/ content, behind the scenes: everything gets posted & talked about, plus a personal thank you voice message from me!  I'm always open to ideas and feedback about how to get weirder.
Witch: Tarot Reading
This is a lot of money to give to an artist, and you are really showing me some serious Queer Community-love here. THANK YOU. I'll try to make it worth it: You'll get all of the above plus a personal Tarot Reading from me. I really appreciate talking with those who support this project, and talking about some serious stuff. I'll do these readings from where-ever I'm at, so you get a glimpse of where in the world I am.  FUN! 
About Flossy Roxx
Telling Queer Stories through Tarot
Hi, my name is Flossy, my pronouns are "they/them". When I first started learning Tarot, I didn't know Queer Tarot was a thing.  Wanting to see my Queerness and my community represented in Tarot Archetypes, I decided to embark on creating a Tarot deck myself, camera in hand, featuring real people telling their stories through the archetypes of tarot.     
Tarot started as a story telling medium, so following my ancestral heritage of the 
Seanchaí
, the Irish storyteller, I started capturing stories of queers, LGBTQIA++ minorities and their spirituality in April 2017. I don't see this journey stopping once I've created 78 tarot cards, I would love to see many, many stories told from queers all over the world, and many many editions of this Queer Tarot Project.
I started a Pateron to enable me to keep the
QueerTarot.cards
and all the card transcriptions publicly available, to contribute to travel costs for those who want to be photographed, and scholarships to local witch camps. Your contributions assist with the creation of the video interviews, a documentary about Queer Spirituality and my stretch goal of a Queer Tarot app you can use on your phone. Contributions will also pay the occasional community contributor to write articles about tarot and queerness.
Stretch goal: A Documentary
My dream is to create a documentary / short film that looks at Queer Spirituality and Tarot and the stories we all have to share and learn from.  I want to explore the concept of queerness and how it is interconnected, or separate from from our spirituality.  What does queer spirituality look like?  I won't be able to do this by myself.
Stretch goal: An App
I am not a tech wiz, but I've worked out a plan B and my ideal goal of an app.  Ideally when you have a Tarot card in your hand you can scan it with your phone and the video interview / interpretation of the person in that card immediately plays. Plan B is a QR subscription service, with the QR codes individually printed on the back of each tarot card, linking to the video URL.  With the help of Patreons I'd love to have an expert help build image recognition into an app which links to and plays each video, and also provides audio and text transcriptions for offline use.
A personal note..
 Hello my wonderful friends - 
Learning to ask for this support has been, in itself a journey for me. But this project has a life of it's own and is bigger than, I can't do it without you. Thank you for your support, and belief in me to facilitate this magical process! 
Late to this game and working steadily towards valuing myself and the creative work I do - I'm tentatively embracing the future of sustainable content creation, whatever you wanna call it….this is it, we're doin' it. This patreon is for people who want to help sustain my ability and freedom to tell stories, record interviews, make tarot cards, put on tarot exhibitions and workshops, liberated from commercial interests – by paying a set amount of money every month.
For an overview of how patreon works in general, they've got great info 
HERE
to explain how it works. Basically: you give patreon your credit card # (or paypal) and you're charged $1 (or more, if you choose) at the end every month to support me and the Queer Tarot Project in creative art-making, story-telling work. 
I'm not a mainstream story-teller, and don't want to put up paywalls or sell my soul to the corporate world. I need your help. I'm a scared creative artist and story teller that thinks that art is for sharing, not for selling.
The feedback from the small community already gathered with me on the FB group and
instagram
has been SO HELPFUL. I am figuring this system out as I go along, how to do it, and if it works. It's a constant discussion that I want you to be a part of with me.  I send out an occasional newsletters where I share my creative process, and share the pain, the joys, the places that make me, and inspire me in this creative work and the stories I tell. My ramblings go out via my 
mailing list
, and to the patrons automatically by email (if you've enabled email notifications). I want to be able to ask you questions and ask for input or feedback. You're never expected to answer, but know I will read every comment, because I care a shit-ton about this community, the stories and the queer tarot we are creating together. 
If you have just become one of my patrons...THANK YOU. I love you and you are making me & the Queer Tarot Project and this community possible. 
www.queertarot.cards
For now...
xxx
Flossy Roxx
p.s. I also have a second blog 
www.createmagick.com
.
p.p.s. If you have questions, please submit them on 
instagram
, on the website, or here on the patron stream once you sign up. If you have more questions please send me an email at 
[email protected]
and I'll get you sorted. If you'd like more information about How Patreon Works or need help with your patreon account you can contact their support team directly:
http://support.patreon.com
Inspired by the Amanda Palmer's the Art of Asking, I'm asking you all to join me in creating a community.  Over coming my fears and guilt around creative work and realising that this Queer Tarot project (cos it's going to be so much bigger than just a deck of cards) is not mine any more - it belongs to us all and I am just here to facilitate it's magick in this universe. 
1 of 3
Become a patron to
Unlock 20 exclusive posts
Connect via private message
Recent posts by Flossy Roxx
How it works
Get started in 2 minutes