Letitia Elizabeth | THE SELFMADE LADIES
is creating The 9-5 Escape Plan MASTERMIND
Select a membership level
Escape Curious
Limited (100 remaining)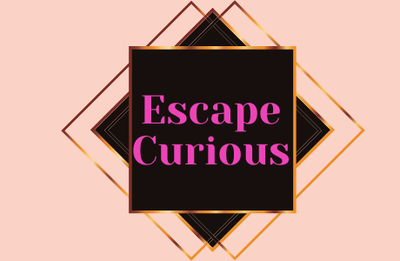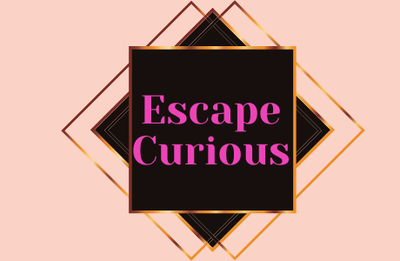 ✨ Welcome to the family!!
Go-getter womxn with questions about how to build your business, share your art, and network, start here! 
Maybe you follow me on social media, have heard me on radio or seen me on TV, attended a local workshop, or simply love my teaching style and want to hitch a ride with me on this incredible journey. Let me know what you want to achieve and I will point you in the right direction. Your support is always appreciated and everyone should have the opportunity to receive life changing business advice, no matter their financial situation.
Delivered to your Patreon (or email) inbox every month:

The Kickstart - Motivation pep talks to get your week started
Ability to vote on upcoming training topics to better suit your needs
THE CONTENT— Exclusive content including weekly categorized business advice posts, step-by-step PDF business growth training guides, and BONUSES including workshop videos, audio guides, or recorded livestreams.
THE CLUB— A private, members-only community with access to other aspiring Female Entrepreneurs and Business Experts
Video tutorials & lessons
BOSS LADY
Limited (100 remaining)
You don't need any convincing. You're here because you are ready to take things to the next level for your ideal life and business. Before now maybe you were...
feeling emotionally, spiritually, mentally or financially STUCK?
trapped in a dead end job or needing a change of career
have multiple business ideas but don't know where to start amid all the confusion and overwhelm
needing a simple way of making sure you are motivated, staying on track and being held accountable?
If you are prepared to put the work in, then this is the tier for you! After subscribing you will instantly gain access to:

Everything in previous tier ESCAPE CURIOUS
Our private mobile app invitation to the 24/7 social chat room (sayonara Facebook distractions)
Unlimited One to One access to Letitia by email or comment
Access to members-only Monthly Challenges
Exclusive New Moon and Full Moon Meetings, where participants receive custom curated manifestation moon rituals for attracting more income, clients, or life abundance, and face-to-face conversation 
Access to Friends & Family discount codes (20%) 
NEW! We will honor you with a name shout out on live Instagram Stories plus add you to our magnificent lineup of #womencrushwednesday full profile interview features so you can go down in social media history as being the best in front of thousands of fans! Plus anytime you have something new to promote to our audience, we will sing your praises and help you spread the word.
THE CONTENT— Exclusive content including weekly categorized business advice posts, step-by-step PDF business growth training guides, and BONUSES including workshop videos, audio guides, or recorded livestreams
THE COVEN — Quarterly Tea Room Mastermind via Zoom, where you'll be introduced to the business lunch + learn coaching of the season, set our professional intentions for the months ahead by manifesting together, dedicated 1:1 time for community support where you can ask questions about your business and receive strategy on how to breathe life into any challenging areas of the moment. 
THE CLUB— A private, members-only community with access to 24/7 chat with other aspiring Female Entrepreneurs and Business Experts
Exclusive social media shoutouts

Direct one-to-one connections + live chat

Early access content + discounts and gifts
FOUNDING C.E.O
Limited (250 remaining)
For you, the aspiring or established full-time creative, healer, coach, or spirited entrepreneur seeking FULL access to unlimited  business resources with personal one-to-one attention.
✨✨
Become a member at our highest level for super accessible + affordable instant access to the most incredible benefits including:
Everything in the previous two tiers
FREE 2 Hour members-only Orientation Welcome Party Call and a  'get it off your chest' Session to be vulnerable and share your story
All published workbooks, journals, and tutorials tailored to your vote (such as business templates and documents, contract examples, curated tools, and other digital downloads)
NEW!! For the C.E.O tier only receive a gorgeous mailed-to-your-door personalized ritual box every season! Boxes will include: care package note greetings from Letitia herself, desk accessories, CEO stationery, the SELFMADE LADIES t-shirt of the month, and special surprises (first box arrives to your address on file after two payments)
THE COVEN — Monthly Tea Room Mastermind via Zoom, where you'll have access to the training of the month, a chance to gather and set our professional intentions for the weeks ahead, direct coaching support where you can ask questions about your business and receive strategy on how to breathe life into any challenging areas of the moment. You'll be introduced to a new workshop topic (i.e. Spiritual Sales: How To Sell Without Feeling Icky or Entrepreneurial Anxiety: Coping with Limitations, Fear and Worry) during each session.  
THE CLUB— A private, members-only community with access to 24/7 chat with other aspiring Female Entrepreneurs and Business Experts
THE CONTENT— Exclusive content including weekly categorized business advice posts, step-by-step PDF business growth training guides, and BONUSES including workshop videos, audio guides, or recorded livestreams. Between-session assignments and goal tracking
Exclusive social media shoutouts

50% OFF all Selfmade Ladies offers!

Members-only merch and snail mail care packages

Behind-the-scenes content

Direct one-to-one connections + live chat

Early access content + discounts and gifts
About Letitia Elizabeth | THE SELFMADE LADIES
The #1 Membership for aspiring selfmade womxn, entrepreneurs, and divine creators!
For my visionary women who know deep down you're destined for greatness and are ready to pursue your purpose by going ALL IN, I'm so delighted to announce THE 9-5 ESCAPE PLAN CLUB!!
I'm 
Letitia Elizabeth
.
My team and I over at 
THE SELFMADE LADIES
are here to provide you with the most accessible and easily digestible lessons + advice for creating your future of financial freedom.
I AM A SELFMADE WOMAN.
 But that was not aways the case. I was the young woman who notoriously got fired or quit jobs on repeat. That is certainly how friends and family saw me. I would get terminated. I would up and quit. I would despise the new job. I would adore the old job, but hated the low pay. But most important, I hated that feeling of having no options to change things...
because yes I absofuckinglutely do. (
<< have you picked up I'm a New Yoka yet!
)


And this is why I became a female entrepreneur. 

With this beautiful selfmade career path that has spanned more than a decade, my great privilege and joy is now to help YOU do what it takes to grow a thriving business or finally have all the ducks in a row to quit that job and feel free. I have been earning tons of money every year as WOC in business for over fourteen years, and I'm damn good at it. I know you can rock it too!


9-5 Escape Plan Club
Bite-Size Business Strategies You Can Implement Each Month To Gain New Followers, Subscribers, Customers & Profits
Become a patron today and my promise to you is to give you the tools to develop the confidence for accomplishing your personal and business goals! Biz women are simply creators. We create ways to earn a living, design an ideal lifestyle, transition from working that day job to being self-employed and thriving, not just surviving. If you are struggling yet feel SO READY to turn dreams into reality, need a bit of accountability, and advice to grow a business idea then this is for you. But let me ask you, are you feeling...
OVERWHELMED BY ALL THE BUSINESS ADVICE, TOOLS & STRATEGIES OUT THERE?

Like which one's do you actually focus on to grow and make money?

Instagram hashtags?
Facebook Ads?
Highend websites or fancy weekly email newsletters?
Money Mindset?
EVERYTHING AT ONCE?!
Trust me sister, I totally empathize.  It's like an endless rabbit hole of "you must do this or you WILL NOT succeed" and.. well.. it makes you want to throw your laptop off a cliff at times. Just when you thought you had your business shiz down, you were blindsided by a Facebook ad or a well meaning entrepreneur friend who told you everything you've been doing is wrong and you need to jump on the NEXT bandwagon. The second guessing, the action paralysis, the looming doom of failure... why does it have to be so complicated?
Why can't it just be simple? Why can't we just focus on what's most important: adding value to people's lives and getting paid for it in return! Why can't there just be a straight forward roadmap of how to do business without all the noise?

Guess what..
There is.

THE 9-5 ESCAPE PLAN Club
The Roadmap for entrepreneurs who want to grow lean businesses with massive profits.
Mindset, Money, Business, Marketing - you'll receive a lesson and actionable advice or strategy on exactly what you need to focus on each week so you never have to wonder again what steps to take next! Here's how it works:
EVERY MONTH YOU'LL RECEIVE THE 4 PILLARS OF SUCCESS INCLUDING:
Mindset:
Reprogramming your mind to unlearn the employee hustle mindset and adapt to the growth of being a successful entrepreneur or business owner.
Money:
Wealth building rituals along with all my legendary proven money mindset practices.
Business:
The simplest and most effective ways to grow your business without all the BS or fluff you constantly are subjected to online...and in google! 
Marketing:
Tried and true marketing strategies that actually work and aren't gimmicky. The juiciest, easiest methods for making more sales plus creating passive income so you can earn while you sleep.
All delivered in a totally chic downloadable PDF on the 1st of every month.
We are the only women's business incubator collective on Patreon, with special love and devotion to our BIPOC creatives & entrepreneurs, who are building conscious businesses that have a holistic + spiritual approach to entrepreneurship. Women, specifically women of color, are the fastest growing segment of new business ownership. Unfortunately, they are also the group that receives the least support for their endeavors. Our mission is to build a space that fosters dreams, creates community, and provides mentorship...enabling WOC to turn their ideas into economic power and ultimately freedom. There is a need for WOC to see themselves represented fully. There is a need for THE 9-5 ESCAPE PLAN CLUB. Are you passionate about stimulating women-led economies, helping women empower themselves, and creating spaces made for underserved entrepreneurs? Then please help us by joining this Patreon. If you don't see a benefit that appeals to you, let us know.
The tiers are ESCAPE CURIOUS for those dabbling with the idea of quitting their job to start a business and need affordable coaching, BOSS LADY for more personalized mentoring on your ideas, and C.E.O for womxn ready to go all in--no excuses! Choose yours and let's get to it!
PRAISE FROM OUR TRIBE:

Letitia is gifted at connecting and making magic happen. Her network of incredible women offer support, collaboration, and vulnerability for creative women all over the world. My brunch friend match was Ari, who I loved meeting. She and I have since collaborated and have become kindred Chicago friends. She is a fabulous connector and networker. I was able to contribute to her event and support women and becoming their own publicist. Thanks to the Girl Squad network we were able to connect. Thank you Letitia for my match! - Isabelle Rizo, Chicago
Fantastic afternoon. Well organised and fortunate to meet a great group of like-minded ladies. Letitia does a wonderful job at organising these events, highly recommended. - Nettie, London
WOW. JUST WOW!! Letitia Elizabeth, you ROCK ❤️ You poured your heart and soul into your members newsletter you amazing woman! I feel so blessed to be apart of your dream! I am humbled and awe-struck. Thank you for uniting this tribe of amazing, talented women!! Your app is definitely going to take the cake!! It's your why and the purpose of the app that makes it so amazing! It's not just another app, it full of your love, and blood, sweat and tears ❤️ Creating meaningful and long lasting connections is a beautiful idea! I'm so freaking excited to see what the future will bring!! Im so inspired by you!! 😘 - Tiffany Moreland, Canada

You are an amazing authentic woman. So glad to know you. I'm anticipating the app! What a great vision. - Jessica Christian, Atlanta
Can I hug you and buy you a drink? Seriously. Keep being amazing. You inspire strangers you've never met, but who's souls you speak to with your words. Black girl magic is all over you. Keep sparkling. You're doing a wonderful thing. If you ever doubt it or feel tired or like giving up, email me. I'll cue the cheerleading and Team Letitia for President banners. - Debbie Campbell, Houston

Hey Letitia! This just needs to be said: you and this amazing idea is the total bomb dot com. I mean that so sincerely. It's finally time to have beautiful open and honest conversations about what we all deal with on a regular basis. So thank you for following your call and allowing so many amazing women to be a part of it :) - Anni K., Los Angeles
I'd love to become a member! Femmeboss is exactly what I've been looking for after struggling with depression and social anxiety since running my business solo from home for the past three years. I need to know if it's available in my city ...I would sign up even if there is one other person here. Please tell me yes, I need this!! -Aubree


These are women who have showed up, paid their dues with effort, and seen the value THE SELFMADE LADIES brings firsthand for their desire to become their own boss while making authentic online or offline connections. They love being a part of something bigger than themselves. I invite you to join the tribe.
Thank you so much for supporting this work. You CAN be successful without overwhelm or hustle. I'm so excited for us to journey together, see you inside!
Are business results guaranteed?
I know it can seem scary or tiring to have tried so many things before and not see the outcome you dream about. Since ethics + transparency is one of our top values here, we of course cannot guarantee results because results are personal and vary per person, not to mention they rely entirely on your actions and consistency. We can, however, promise to you that if you show up and implement what you learn, you will absolutely increase your progress and income within 3 months.
Where do I access the content?
As soon as you become a patron, an account will be created for you. You will have your own dashboard and in the 'My Memberships' tab you'll find the all the unlocked content in the feed.
How is the content delivered?
The content is delivered in ways that support all learning styles including a monthly downloadable PDF, audio guides, and occasional videos. You will be able to download materials to your preferred devices for your convenience.
What is the refund policy?
Due to the nature of the membership, there are no refunds. However, you can absolutely cancel your subscription any time.
What's the cancellation policy?
Cancel Anytime! No hard feelings. You can cancel your account directly in your profile settings area. Keep in mind that you will lose access to ALL content once you unsubscribe, so be sure to save what you love first. <3
Do we have access to the content forever?
Yes! You can download the content during the months you are subscribed for lifetime access to everything. A new download is uploaded on the 1st of every month as well as weekly and daily for the higher tiers, but you will lose access if you cancel your membership.
PS—
We aim to express the highest version of ourselves, which means this is a judgement-free space to experiment and explore your own inspiration alongside people who share your values. Think of this as your virtual coven. All are welcome to join, but there is a zero tolerance policy for discrimination, harassment, or bullying. If you engage in any such behavior, your membership will be permanently revoked with no option for reentry.
Once we reach the milestone of 100 amazing patrons, we will be able to launch two of our super exciting initiatives. The first is our top secret business-in-a-box for all of you, and the second is to cement permanent local city branches of THE SELFMADE LADIES with full weekly events and cooperative coworking gatherings running in each city led by a local ambassador who is trained to lead our signature event experiences.
1 of 1
Become a patron to
Get discounts to an online store
Connect via private message
Recent posts by Letitia Elizabeth | THE SELFMADE LADIES
How it works
Get started in 2 minutes