Rachel Poli
is creating Fiction
Select a membership level
Reader
Thank you! Become a reader today and gain access to this exclusive community!
Includes:
Access to Patron-only feed (includes exclusive/bonus content, early access, input during creative process, and more!)
Access to Patreon Lens feed
An exclusive patron-only flash fiction, short story, or poem each month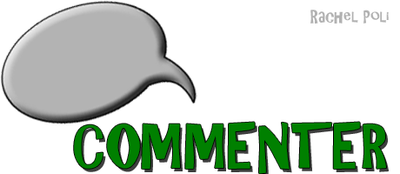 Commenter
Thank you so much! Become a commenter today and you'll get access to the rewards above plus more!
Includes:
All rewards above
Suggest a character name for the patron-only exclusive monthly flash fiction
Suggest a prompt for the patron-only exclusive monthly flash fiction
Contributor
Thanks so much! Become a contributor today and you'll gain access to the rewards above and more!
Includes:
All rewards above
Sneak peek at my blog schedule of upcoming posts
Suggestion box access for blog content
ARC team recruitment
About Rachel Poli
THANKS FOR CHECKING OUT MY PATREON PAGE!
My name is Rachel Poli and I'm an author. My debut book, Sunday Morning: A Collection of 52 Flash Fiction, is out now. I'm working on a mystery novel and a couple of other book projects.

I enjoy learning new things such as graphic design and am always working on something new. In addition to writing, I'm an avid reader, gamer, and lover of coffee.

I've been writing for years and blog about my journey and creative writing through my website and, of course, through Patreon.


I quit my day job so I could write full-time. It was a crazy idea and a huge risk, one I never saw myself taking. Writing is my passion and I'm thankful I get the chance to do what I love for a living. This includes sharing my writing with the world as well as the journey through blogging, YouTube videos (someday), and more.

I still have bills to pay though. I've taken small writing gigs here and there and babysit quite a bit to keep a steady stream of income. However, freelancing isn't as glamorous as it sounds. I've lost jobs or been only able to get quick gigs here and there. This is why I joined Patreon.

Patreon is a membership platform that makes it easy for creators to get paid. Pledging as little as $1 a month would be a huge help. It would allow me to have a steady income so I can continue to create. Patreon will help me stay afloat with my bills and also improve my craft. Eventually, I'll be able to stop babysitting and taking freelance gigs so I could truly create full-time.

(For a more in-depth answer, you can check out my blog post about why I chose to join Patreon.)


This Patreon exists so I can continue to create and improve upon that craft while financially keeping myself afloat.

The majority of your money goes toward tools and equipment I need to write better fiction (for example, hire an editor), upgrade my blog (better graphics and new features), and more to come (a YouTube channel would be great).

Patreon is used to sustain my creative work and to also pay the occasional bill here and there. The catch with freelancing is that if I don't get work, I don't get paid. Patreon allows me to have consistent income.




Depending on how much you choose to pledge, there's an array of rewards such as sneak peeks for upcoming blog posts and books, early access to cover reveals, ARC team recruitment, and much more!

You also get access to this exclusive community and join this writing journey with me. You're the reason I get to write and create!




Do I have to pay in US dollars?
No, you can pay in any currency. Patreon is a US-based website and everything is written in dollars, but you can use any currency and it'll automatically be converted.

I don't have much money, can I still become a Patron?
Yes. Please only sign up to donate with what you can easily afford. It's greatly appreciated.

Can I stop donating in the future if I can't afford it?
Yes, of course. You can log in to change the amount or cancel it altogether whenever you want.

I'm still confused.
If you any questions about using Patreon or encounter any problems, the Patreon support team is super helpful. You can send them a message here. If you have questions pertaining to me, my work, or my Patreon page, you can send me a private message that only I have access to the moment you become a Patron!
Thank You!
It means a lot to me that you've visited this page and you've read this far - thank you! I can't wait to start this journey with you. I appreciate you allowing me to create. :)
With 10 patrons, I'll add a Discord integration at the $1.00 tier where we can all chat with one another, share all our art, and more.
1 of 4
Recent posts by Rachel Poli