Select a membership level
Bem-vindo à comunidade
O apoio mínimo para fazeres parte da comunidade da Rádio Baixa. Terás acesso às nossas publicações privadas aqui no Patreon, para acompanhares o projecto. 
---
The minimum support to belong to the Rádio Baixa community. You'll have access to our private posts here on Patreon, to get the latest news about the project.
Fã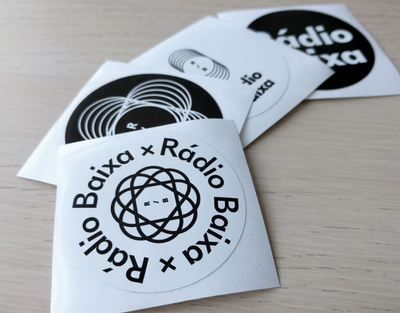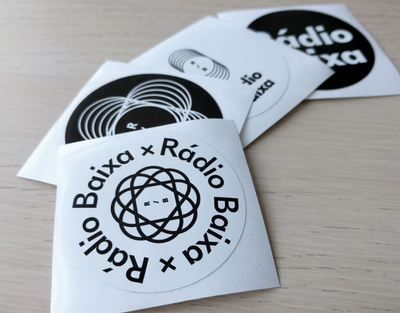 És um fã da Rádio Baixa e queres passar a palavra a toda a gente. Para além das recompensas acima, vais receber um pack de autocolantes mensalmente pelo correio.
---
You're a fan of Rádio Baixa and want to spread the word. Besides the rewards above, you'll get a monthly sticker pack in the mail.
Groupie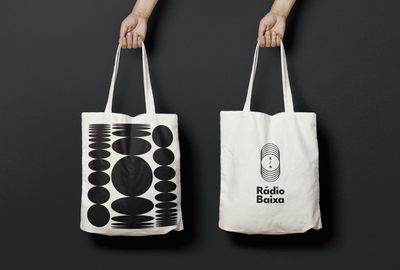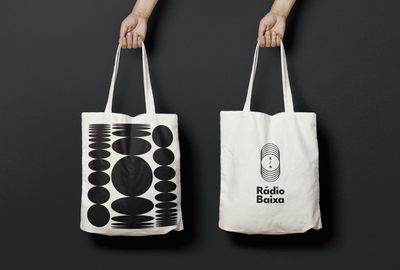 Vestes a camisola e não perdes uma emissão da rádio. Para além das recompensas acima, vais receber merchandise da rádio 3 em 3 meses, começando com uma espectacular T-shirt/Poster/ToteBag/....
---
You wear the jersey and don't lose a radio show. Besides the rewards above, you'll received awesome Radio merchandise every 3 months, starting with this awesome ... 
About Rádio Baixa
Um projecto cultural e sem fins lucrativos que elege a música como o seu principal elemento e a sua exploração por artistas locais e nacionais, DJ's, programadores e agentes culturais, colectivos, ou simplesmente amadores com uma relação comprometida com a música. Pelo caminho estamos a criar uma comunidade na Baixa, cimentando laços e partilhas.
O nosso estúdio 
está disposto
numa montra virada para as ruas esquecidas da cidade - a 30m do Salão Brazil, - num convite pouco discreto à entrada e a dois dedos de conversa.
A cultural and non-profit project which elects the music as the main element and its exploration by local and national artists, DJs, cultural producers and agents, collectives, or simply amateurs with a committed relationship with music. In that way, we are creating a community in Baixa (Coimbra's downtown) promoting bonds and sharing experiences.
Our studio 
is assembled
 in a showroom facing the old streets of the city, as an invitation to curiosity, entrance and a bit of chat.
Emissões / Broadcasting
As emissões da Rádio Baixa são transmitidas a partir do nosso estúdio-montra na baixa de Coimbra, e podem aceder à emissão online através do 
website
e redes sociais. Todos os podcasts estão disponíveis para memória futura no 
Mixcloud
.
Numa primeira fase as emissões decorrem durante as tardes de Sexta-feira, Sábado e Domingo.
The Radio Baixa emission is live transmitted from our studio, and  available through our 
website
 and social media. All podcasts will be available later on 
Mixcloud
.
In the first stage, the emissions are taking place on Friday, Saturday and Sunday afternoons. 
Equipa fundadora / Founding team
Projectos Semelhantes / Similar Projects

O conceito de rádio comunitária não é novo. Listamos aqui alguns bons exemplos:
The community radio concept is not new. Some good examples below:

Como ouvir / How to listenOnde é aplicado o financiamento / Where is the funding being applied

Renda da Loja-estúdio / Store-studio rent
Streaming, servidores and armazenamento / Streaming, servers and hosting
Seguro e Alarme / Insurance and Security
Internet
Água e Eletricidade / Water & Electricity
Equipamento de som / Sound equipment  – investimos sempre que temos fundos suficientes / we invest whenever we have funds
Objectivos / Goals

$400/mês/month – Pagar os custos fixos / Pay for fixed costs THANKS!
$600/mês/month – Começar a investir em equipamento / Start investing in equipment
$800/mês/month – Criar associação sem fins lucrativos / Create a non-profit association
$1500/mês/month – Contratação part-time / Part-time hire
$2500/mês/month – Contração full-time / Full-time hire
Recompensas / Rewards
$1/mês/month – Acesso às publicações privadas / Private posts access
$5/mês/month – Autocolantes / Stickers
$20/mês/month – Merchandise (Saco, Poster, ...) / Merchandise (Tote bag, Poster, ...)

$60/mês/month – Patrocinador online / Online sponsor
$120/mês/month – Patrocinador online e do estúdio / Online and studio sponsor
$250/mês/month – Padrinho (patrocinador da rádio e eventos) / Patron (radio and events sponsor)
Patrocinadores principais / Biggest supporters
A Rádio Baixa existe graças a todos os que a suportam, especialmente por casaabreu.pt, bloco.io, redlightsoft.com and arcticdub.com / Rádio Baixa exists thanks to all supporters, specially from casaabreu.pt, bloco.io, redlightsoft.com and guiassonoras.com
$289.35 of $406.37
per month
Com este valor conseguimos pagar a renda e o resto dos custos fixos da Rádio.
---
With this amount we can pay rent and the fixed utility costs.
1 of 5
By becoming a patron, you'll instantly unlock access to 8 exclusive posts
By becoming a patron, you'll instantly unlock access to 8 exclusive posts
Recent posts by Rádio Baixa
How it works
Get started in 2 minutes