Rae Crawford
is creating comics and illustration
Select a membership level
COFFEE TIER ($1 or more)
i need coffee. make brain work better for comics. plz. 
For my cool cats: 
• Access to my secrets & updates
• A monthly thank you all over my social media
• Bragging rights
• MY ETERNAL GRATITUDE! (Seriously.) 
CHIPS TIER ($3 or more)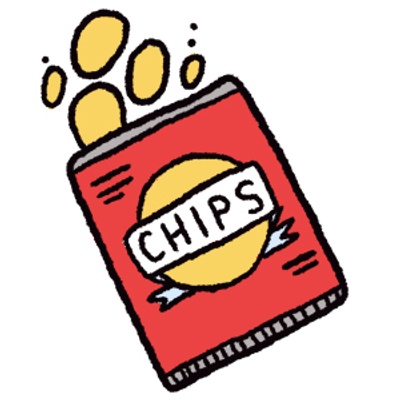 No more snack size for this gal. I'm getting the big bag!
For my snacking sweeties: 
• Tomorrow's comic today! 
• Psychic abilities*
• All previous tier awards 
• Bragging rights
• PLUS MY ETERNAL GRATITUDE! (Seriously.) 
*As it pertains to my comics
SANDWICH TIER ($5 or more)
Serving corner deli realness! 
For my carby cuties: 
• A digital, exclusive holiday message for every major holiday 
• A nifty seasonal phone wallpaper
• All previous tier awards 
• Bragging rights
• PLUS MY ETERNAL GRATITUDE! (Seriously.) 
About
I am a NY-based illustrator and I write a comic called 'I'm broken. Send help!' I post 2 days per week. But when I'm not making comics, I'm petting corgis, snacking or rolling myself in a blanket and pretending I'm a burrito. Every follow and like is enough to make me smile! But every dime goes to supporting my dreams of becoming a comic artist and freelancer. I want to make your Patreon experience better so I included cool rewards at every level! Some of the cool rewards include: updates, exclusive art, comics, and merch!
1. My weekly comics will ALWAYS be free. ALWAYS.
2. I appreciate every pledge! (Seriously, thank you!)
3. You are awesome. And always will be!
Patreon allows fans to pledge money for their favorite creators and artists. For different pledge amounts, you will receive corresponding rewards. This money allows for me to create more content, more art and more comics. Any and every amount is awesome!
Click the "Become a Patron" button and then select how much money you want to pledge per month. From that point forward, you'll be charged automatically. But don't worry! You can cancel or adjust your amount at any point.
Follow me! Like my posts! Leave nice comments! Your encouraging words and energy fuels me in everything I do.
Find me on:
 

Instagram

, 

Twitter

, 

Facebook

, Webtoon, 

Tumblr
, Tapas 
No matter how much money you spend, I have the right to refuse your art request. No racism, sexism, homophobia, discrimination, pedophilia, bestiality, or incestuous images. No exceptions. Don't. Even. Ask.
I will launch the first patreon party! Once we reach the $100 mark, I will celebrate by hosting my first live stream. And I cannot wait to party with you!
1 of 4
By becoming a patron, you'll instantly unlock access to 144 exclusive posts
By becoming a patron, you'll instantly unlock access to 144 exclusive posts
Recent posts by Rae Crawford