Raf Baron
is creating a podcast about leadership and live stream about mindset
Select a membership level
Bronze medalist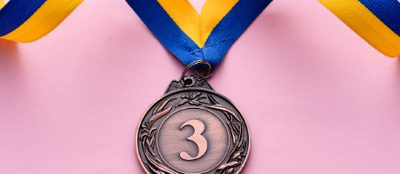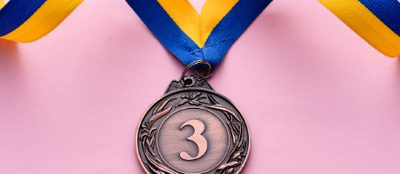 I appreciate you
for coming this far and actively looking for ways to develop yourself. 
By supporting me with this tier, you are adding more tools to your
 "personal development kit"
You will enjoy:
early access to my podcasts episodes.
access to my live streams whilst I am interviewing my guests.
Raw, unedited conversations as they are happening with NYT bestselling authors, Olympic medalist, successful entrepreneurs and world-class coaches. 
Thank you for becoming my patron!
Silver medalist
You have stepped up your game,
I appreciate your effort!

Additionally to what "Bronze medalist" tier is offering to my patrons, you will also have access to my monthly, live "Personal development sessions".
Transparency is one of my core values.

My coaching style is built on my core value and that's how I also raise my kids. I believe that by being transparent, I am offering tons of context for others to learn from.

Once a month, I will be sharing with my patrons all the lessons and failures that I have experienced and allowing you to ask questions related to my personal growth.
From podcasting to building my personal brand and parenting.
Learn from my failures. Learn from my successes.

Thank you for becoming my patron!


"My growth" live updates and Q&A.

How I plan, deliver and learn as podcaster, feedback coach and public speaker
Gold medalist
You are amazing!
I appreciate your effort and commitment!

By becoming a Golden medalist, you will get the same support as
a Silver medalist, plus more!
I will support your journey not only as a podcast host, but also as a Feedback Coach, and help you become an expert in providing, receiving and requesting feedback.

My feedback workshops are split into bite-sized workshops, and once a month I will deliver for you a live webinar that will cover one of my modules.
Each month I will cover a different module.
That way, you can go through the same coaching program that my corporate clients are going through.

Thank you for becoming my patron!




"My growth" live updates and Q&A.

Monthly feedback workshops

How I plan, deliver and learn as podcaster, feedback coach and public speaker
About Raf Baron
My name's Raf and I'm The Feedback Coach.
One thing you should know about me is that I'm
obsessed with personal growth
and, in turn, I take huge pleasure in seeing positive growth in others. I believe that small incremental improvements and simple things done consistently and relentlessly are the key to unlocking our potential.
From my professional sporting days, I know that this approach has the power to be effective for absolutely all of us and for everything we do.
I've always been fascinated by two things: how we value "success" and the mindset people have when they feel they have achieved something great.
Maybe you have a single, clear objective in mind, or maybe you don't even know what your goal is yet. Perhaps some days feel like pushing a rock up a mountain! But it's okay to feel this way. In fact, it can even be a positive thing.
I deliberately challenge myself and, when I do, I put myself in the shoes of David facing down Goliath. This way, I know that I will have achieved something extraordinary and that I have the scope for continual growth. Most importantly, I know I can help others grow when I'm growing myself. I often tell people to just be ready to focus on their personal development and the bigger picture will come into view.
Some of you will know my current podcast series, 
Coaching Leaders
, where I discuss mentoring and team development with coaching experts. For those of you who want to grow as a manager and team leader, this show is right up your street.
Now, I'm eager to launch a new podcast called "Mindset Conversations" where I dive into the world of personal growth. In each show, I'll explore a specific mindset theme together with a guest.
I'll be inviting three tiers of guests onto the show:
High-profile Olympic medalists to share and discuss their winning mindsets.
Business self-starters to explore how they drive success and overcome challenges.
Ordinary people who have achieved extraordinary things.
If you're eager to develop your mindset and learn from Olympic medallists, New York Times bestsellers and other extraordinary achievers, then Mindset Conversations is the show for you. Likewise, maybe you have a passion and you want to develop the right mindset to pursue it.
Support me on Patreon to keep the show running. I'm grateful for every single donation. Regular subscribers receive extra content and these benefits:
Early access to content
Access live-streamed sessions
Live Q&A session with me and guests
Get access to my coaching sessions and webinars
Have a great day on purpose!
$6.48 of $684.06
per month
Currently, I can produce 1 episode per week, and I would love to create more valuable content for you.
I am a "one-man army" and I had to learn editing skills from YT tutorials. I am enjoying the process of learning, however, I am not efficient at editing.
It takes me 8-10 hours of work to create one episode of my podcast. That includes researching, editing, creating social media snippets and releasing it.

Reaching this goal will allow me to create 2-3 episodes per week with high-profile guests by outsourcing the editing work to a more efficient professional.


1 of 1
Become a patron to
Connect via private message
Recent posts by Raf Baron
How it works
Get started in 2 minutes