Raine Szramski
is creating Illustration
Select a membership level
First Doctor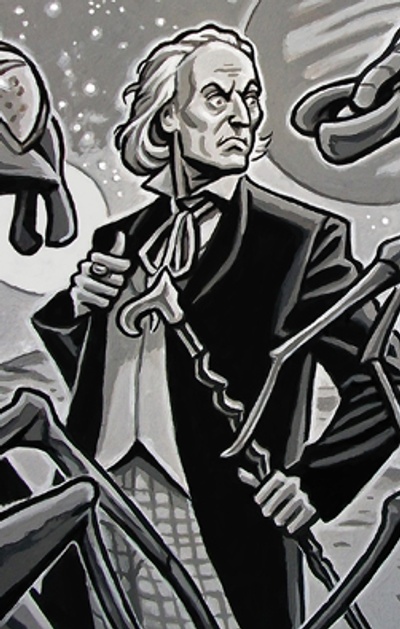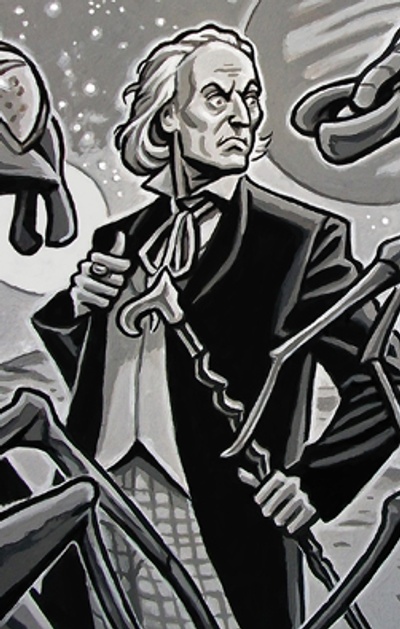 Thank you so much! Even just $1.00 a month helps to keep me in brushes, pens, pencils and tubes of gouache. (Not to mention cat litter.) I thank you and my dog and cats thank you. (Because they get more treats when I can afford art supplies.) You will have access to my blog in which I show you what I'm working on and the finished art before anyone else in the world. Each new patron will receive a postcard of any of my pictures (your choice) as thanks. (Please message me with your address and which of my pictures  you would like on the card!)
All patrons are eligible for milestone rewards when they reach a total pledge of $100!
Second Doctor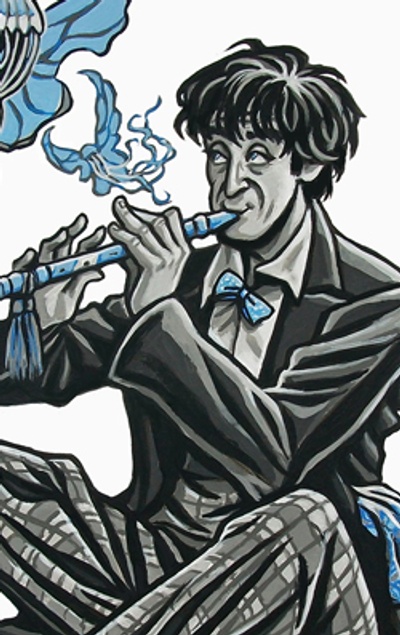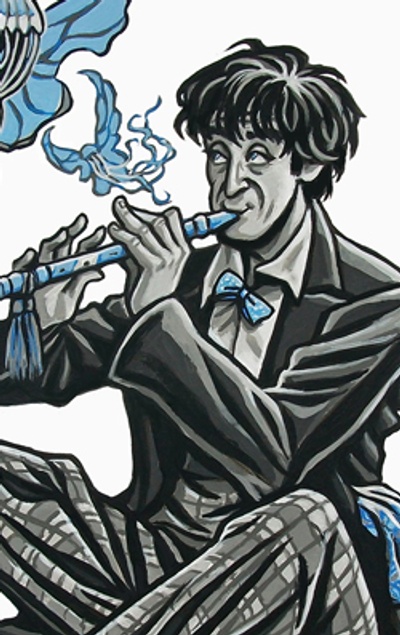 Along with the above, you'll be able to get high-resolution, watermark-free images by request. Let me know in a message which painting or illustration you would like a download of and I'll make it available for you.
Each new patron will receive two postcards of any of my pictures (your choice) as thanks. (Please message me with your address and which of my pictures  you would like on your cards!) 
All patrons are eligible for milestone rewards when they reach a total pledge of $100!
About Raine Szramski
H
ello, everyone!
I'm 
Raine Szramski
 and I'm an artist/ illustrator/ cartoonist / writer/ comic book artist (quite a mouthful, all that) and there's a chance you may have stumbled across some of my cartoons and other art on places like 
Tumblr, Twitter
and 
Facebook.
I've only recently had some of my fan art become actual professional illustration with my first variant cover for Titan Comics' Twelfth Doctor line, as well as illustration work for Doctor Who: The Women Who Lived, from BBC Books. I've contributed art (and even essays) to many charity publications. Examples of recent private commissions have been for the cult television series Blake's 7, a portrait of Peter Cushing as Van Helsing, as well as original characters. 
So what is Patreon and why am I here?
Patreon
was described to me as sort of a
"tip jar"
for artists.  It's a way for people to give support to creators who might be struggling financially. It's very simple for patrons: you can donate as little to $1 a month to support artists like myself. Depending on how much is pledged, the artist in turn provides special rewards as thank-yous, such as exclusive behind-the-scenes posts, cards, prints and special commissions. You can donate however much you like and can also quit at any time. And even $1 a month can help tremendously with things like art supplies (and pet food!)                                   
(My cats
Mifune
and
GoGo
say hi, by the way!)
I post most of my artwork for free online because I love sharing it and getting feedback. In a
perfect world, I would be able to make artwork all the time, but in order to pay my rent and bills, as well as to have health insurance, I currently maintain a full-time day job.Art supplies alone are quite expensive (I go through brushes, pens and tubes of gouache faster than anything) and there are times, for instance, when I've had to decide between groceries or a nice box of colored pencils. Kind donations from patrons would assist greatly and allow me to continue to make more of the art and cartoons I love so I can share them with you.
Some o
f my  ongoing projects:


Fan art!

It's no secret that I'm a huge geek and
enormous
Doctor Who
fan. Again, for fun and practice, I began doing portraits of all the Doctors and this became more involved than I had ever expected. As I mentioned above, I had been asked to do a variant cover for
Titan Comics
'
Twelfth Doctor
line, as well as some work for a
BBC Books
publication called
Doctor Who: The Women Who Lived.
  It's been a great learning experience and has introduced a lot of people to my artwork for the very first time—which is very exciting. I would love to do more professional work, as well as art for different fandoms. 
Pre-Raphernalia
This started
as just sketchbook fun, drawing pencil cartoons about the exploits of the
Pre-Raphaelite
Brotherhood
and their circle, a Victorian art movement I've loved reading about for years. The more people seemed to like the cartoons, the more I made and finally it resulted in my
Pre-Raphernalia
blog, in which I share my cartoons and hopefully amusing art history commentary. (It also includes other 19th Century figures such as the Romantic Poets, Poe and Wild
e.) One of my goals is being able to update this blog more frequently and also to ink all my cartoons and compile them into a published Pre-Raphernalia book.

Other
I also have plans for an illustrated, novelized version of my early graphic novel, Heaven and the Dead City. H&DC (for short) is a gothic fantasy that I've been concocting since I was a teenager and I feel the story would be better told in prose and illustrations. This and another more whimsical illustrated fantasy story are on the backburner right now. More about them as I get closer to their preparation. ;)


Goodies for Patrons
Depending on how much you pledge, I will provide special goodies, such as high resolution scans or even your choice of cards and prints.
If I reach one of my higher goals, I can even start taking your requests!
  I will take commissions for patrons in the $50 and higher tiers. Longtime patrons who also reach these goals are eligible for
milestone rewards.
Thank you so much again for your pledges and support. Remember you can always message me anytime with questions, suggestions or ideas. You're what helps keep me working (and in art supplies!) and you are
awesome!
This amount will help tremendously with art supplies! (As I mentioned, I go through brushes, pens and tubes of paint faster than anything.) 

1 of 4
By becoming a patron, you'll instantly unlock access to 61 exclusive posts
By becoming a patron, you'll instantly unlock access to 61 exclusive posts
Recent posts by Raine Szramski
How it works
Get started in 2 minutes