Rain Lucien Matheke
is creating Art, (Painting, Sculpture, Sound, Zines, & Videos)
Select a membership level
Patron-Only Feed
This tier will get you my undying gratitude and love, as well as access to my patron-only feed.  There will be art and there will be cats.  These will be things that I don't share elsewhere. 
First Dibs + Exclusive Content
You are amazing for giving me $5 every month, what a pal! 
This tier will give you  access to patron-only feed, plus I will mail you a Hand-written thank you card. 
Pre-order opportunities for things like zines,  drawings, prints, cassettes, etc, which are always limited edition and  hand numbered before they are made available for sale publicly. 
Acess to Patreon-only videos and occasional downloads.  I will occasionally post videos of processes, virtual studio visits,  live sound performances, working out ideas, also my cats being cute or  helping.  Sometimes I will give you free audio downloads that are for  sale elsewhere. 
Early viewing of videos that will be shared publicly, and first looks at finished work.
Infusion Friend/Monthly Postcard/Zine Queen
Limited (5 of 5 remaining)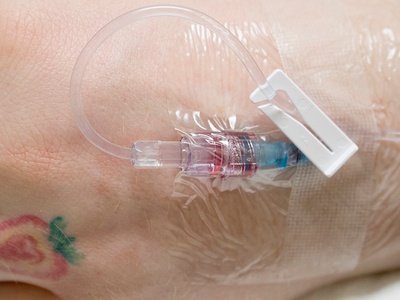 What a pal! Thank you so much.  I will mail you an original 4x6" photograph from my "Infusions 2018" documentation series.  After the year is over, I will mail you a postcard once a month with an image of mine on it.  Once the final "Infusions 2018" zine is finished, I'll mail you a copy of that as well. Plus everything the $5 tier receives.  You can read more about the Infusions 2018 project  
here
. 
So you like zines, huh? Me too.
I will mail you a copy of a recently released zine, with a love note written inside. You will get PDFs that are/become out of print. Whenever a new zine is released, you will get a copy and there will always be a love note. Always hand-numbered limited editions. My hope is to release 1-3 zines per year. Plus patron-only feed, & First Dibs + Exclusive Content
*Zines are only available for this tier.  
About
About the Artist
I received a M.A. in Visual Art from Cal State University, Northridge in 2016.  I also hold a B.A. in Art with a minor in Psychology, as well as an A.A. in Commercial Art.  I make paintings, sculpture, sound art, zines, and occasionally video and performance art.  I have performed throughout California and exhibit my work but do not currently have gallery representation.  My work is largely about decay and acceptance of mortality, but is also a celebration of life, through the lens of a person trapped inside of a sick body.  
I am a trans woman 
(pronouns: she/her/her's
)
and have an immune deficiency disease (
XLA
) that requires monthly infusions.  Documentation of this process is a huge part of my practice.  I live in Los Angeles with my partner and our 4 rescue cats. I post photos and videos of them often.  I am very open about myself and my path, so feel free to reach out and ask questions.  I may answer sometimes in a patron only video once in a while.
Saturday, May 2, 2015

Digital Photograph, 18x24 inches, 2015
You can view more of my work and my exhibition history on my website.
You can purchase some of my fine wares at my shop.
Artist Statement
The destructive, contemplative, and repetitive processes used to make my work examine struggles between death and preservation as well as acceptance and control, in an effort to establish a sense of permanence in a decaying body. Illness comprises much of life. My practice embraces and celebrates the seemingly futile pursuit of the preservation of life and the fragility of the body.Painting, performance, and sculpture become surrogate bodies that I infuse with energy gleaned from others through intimate exchange. This exchange may involve face-to-face encounters or indirect contact in the form of human blood donations. Together these works consider the imperfections of the world in an attempt to evoke anxiety, confusion, discomfort, and fear.

40 Days, 40 Nights (21)
Rust, Ink, Resin, Steel, 4x6 inches, 2015
I am just trying to sustain my studio practice, maintain access to the materials needed to continue making the work, purchase vital tools and equipment that I lost access to when I graduated, and open up the possibilities of realizing larger-scale projects. Much of my process involves collecting and documenting what I come into contact with and find interesting (dead insects and medical ephemera). My work is often difficult, but I believe that it is important. I am of the hope and belief that my work and my story can be a source of strength, comfort, or inspiration for anyone who is, or has been sick, or has a sick loved one.  I am seeking to form connections. 
I am going to make this work either way, but I could make more of it and tend to bigger projects with some help and support, so, if you like what I am doing here, or 
here
, please consider becoming a patron.  All completed work will still be posted and available elsewhere, but by contributing to my practice, you will hold a forever place in my heart, as well as have access to in-progress work, process videos and insights, an occasional tutorial, open-dialogue, access to the work and give away opportunities.  Oh, and lots of pictures of my cats. 
Untitled (Ghost Hand)

Medical ephemera & Resin, Dimensions variable, 2015
Okay, so here's how Patreon works 
I've set up various tiers of support, ranging from $1-$50/month, which will get you rewards and opportunities. The higher your support level, the more stuff you will get and have access to.  This is not like Kickstarter or Gofundme where you make a 1-time contribution for a single project.  This is a recurring monthly donation to directly support the ongoing work of artists that you enjoy or believe in.This basically is a subscription-based service and as such, you can opt out at any point, for any reason, and I will still love you.   
Your card or account will be automatically billed at the beginning of every month, at the amount that you set.  After processing fees, the money that you send me will go directly into my studio practice and related expenses (materials, tools, submission fees for exhibitions, domain name registration, storage of finished work, printing zines, saving/planning for larger-budget-based projects, etc.) 
I have decided to charge monthly, instead of "per item" because I do a lot of different things, and plan on posting updates and content of some kind several times each month. :) 
Rewards
You are supporting me and my practice directly, so I want to give you all the things.  Please see the details of each reward tier on this page.  The rewards available are things that will be made just for you, with love.  It could be as simple as access to the patron-only feed, pre-order opportunities for things like zines, prints, and music, or something more substantial for all you art collectors out there, like paintings or works on paper.  There is more information about some of the rewards 
here
.  If you have any questions, please just ask me. 
Thank You
It's very difficult for me to ask for help, but I am allowing myself to be vulnerable and asking for what I need.
Thank you for taking the time to read this, I love you.
This will help me to sustain and off-set the cost of my studio practice. Some of the materials that I use in my work tend to be quite costly (resins, metals, etc.). This will enable me to consistently keep my studio stocked with materials and help cover things like submission/juror fees for exhibition opportunities, storage for completed or larger work, and domain name registration.  I will also be able to start saving up to purchase much needed tools and equipment for my studio (such as a table saw, belt sander, metal shear, more clamps, photo backdrops for photographing finished work, etc).
Once I hit this goal, I will send you all a love letter and video, and will likely expand the rewards in some way.
1 of 2
By becoming a patron, you'll instantly unlock access to 137 exclusive posts
By becoming a patron, you'll instantly unlock access to 137 exclusive posts
Recent posts by Rain Lucien Matheke
How it works
Get started in 2 minutes