Ramona Gastl
is creating a film & visual stories with a fox
Select a membership level
The magical 1$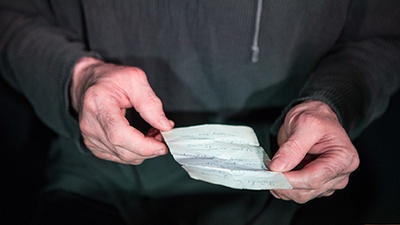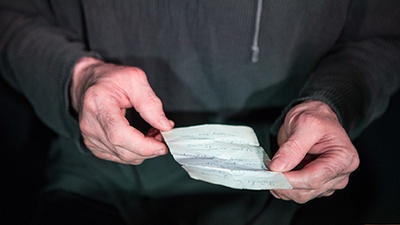 Welcome, fellow traveler. Access to the world of ILLUSIA is just one click away! 

You get handwritten letters by the wind from time to time. (worldwide)


Thank you for being here - that makes me and all the other trees incredibly happy!

Explore the ILLUSIA Story
Come in, come one step closer, and embrace your ILLUSIA experience: All starts with the short film, allow the story to whisk you away, I'll take you with me, behind the scenes, straight into my world of creations!

What you will get:

- Handwritten letters from time to time 
- Creative community to give and get inspiration 
- Behind-the-scenes content of ILLUSIA the film
- Get to know and meet Lica the fox

The spirit of ILLUSIA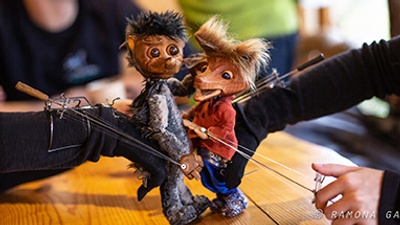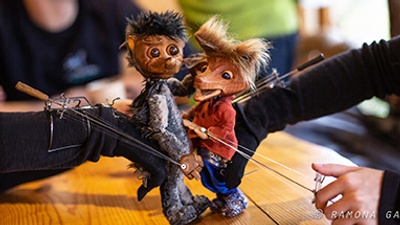 You are a vital part of this world, and as a spirit of ILLUSIA, you can take ILLUSIA places: You allow us to grow and expand. 

EVEN MORE INSIGHTS will come your way. Streetshows with Lica around the world, I organize film screenings and storyteller events, participate in festivals, interview inspiring people. We'll share these stories with you!

+ All previouse rewards. 


About Ramona Gastl
My name is Ramona Gastl. I'm a Photographer. Filmmaker. Storyteller. Traveler.
I captures people and places that tell stories about freedom, community, trust and love.

Who am I as an artist, and with Lica the fox (Лиса)?
Once I had a desire. To be brave, to live wild and free. So a fox came into my life.
In her I found a partner to say what I really want to say. She is open, cheeky, wise and creative in communication. We travel together around the world and talk to people about our fears, our dreams and relationships. We tell stories of our hearts. We love trees and want to grow and support life. Lica studies "No-Rocket-Science", plays the piano and likes to flirt. As a documentary film maker, storyteller and artist I create visual stories and dive deep into the world of others and myself to build trust and connection. It all started with a film called ILLUSIA. 

IS LONELINESS AND FREEDOM CONNECTED?
HOW TO CREATE THE WORLD OF YOUR DREAMS?
From my heart to yours: thank you for placing your feet on ILLUSIA soil. 



ILLUSIA's forest!


It's all about us.
A tree is a tree.
Many trees make a forest.

AND
with all of you

ILLUSIA continues to grow.
Branches thickening, leaves rustling, roots deepening.

Let your voices echo through these trees!

make them rise
and fall
with the wind.

We hope you'll be staying for a while.

                                                                Foto: Puppet master Vladimir Zakharov, Tomsk 2014
How everything began:
The ILLUSIA Story, a puppet maker from Siberia.
Vladimir Zakharov is a truly unique character, a creator of puppets and illusions, a storyteller whose voice makes its way into your heart.
For ten years he has been charming the people of Tomsk (Russia) with his spectacular creations. In 1991 he came from Usbekistan to Tomsk to achieve his childhood dream. Back then he wanted to build robots. Today he is an engineer, cyberneticist, actor and director – and he has built every last one of the things he surrounds himself with: His house, his repair shop, his theatre and his terrace. Most of the time Zakharov is lonely. At the same time he finds this solitude means freedom. When he is puppeteering in his theatre he expresses his burning desires.

A short film already, which will become a long film! Be part of the process! :-)

Watch ILLUSIA (short film) get access here on Patreon! (5:20 mins) Make a contribution to ILLUSIA's further development for as long as you want.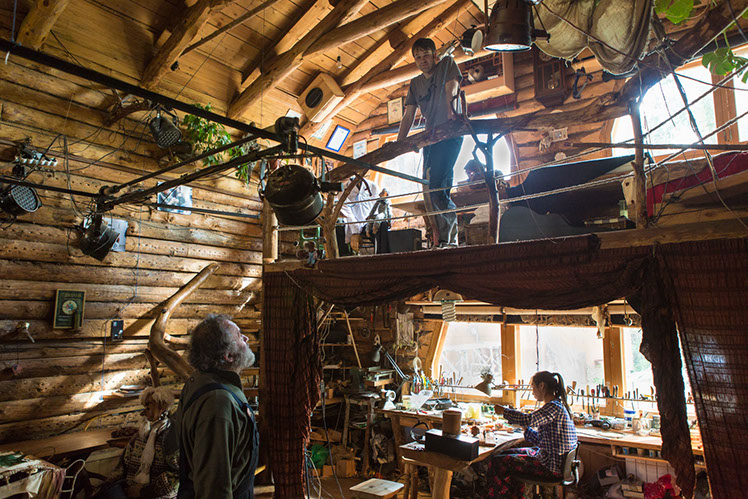 Why Patreon?
This is a platform to build a community and involve you in the process of making ILLUSIA.
Patreon works like crowdfunding. You can contribute to our work on a monthly basis. This can mean that you spend $1, give as much as you like, or just follow ILLUSIA here without spending any money at all. You should know that you can put an end to your financial support at any time. You also can write us a message, if you want to participate differently.
All that remains to be said is: Thank you all so much! The fact that you follow, read and apprechiate what's happening makes us incredibly happy.
Becoming a part of ILLUSIA.
ILLUSIA develops further with voices and visions on FREEDOM, TRUST and CONNECTION. We would love to hear yours!
When you become a Patron, you…
… get behind the scenes content and insights
… follow the making of the full-length film
… get in touch with the ILLUSIA community
… receive gifts (like handwritten letters, wallpapers, prints, …)
… support our mother earth by planting trees every month
… get support as a creator by yourself
… help create a concious & close community around the world
Plans and Events:
- Planting as many trees as possible through the community
- Creating the full-lenght film ILLUSIA
- Screenings, exhibitions, and small projects...connecting ILLUSIA-ideas across the globe
- Making interviews with other creatives and nature lovers to share more stories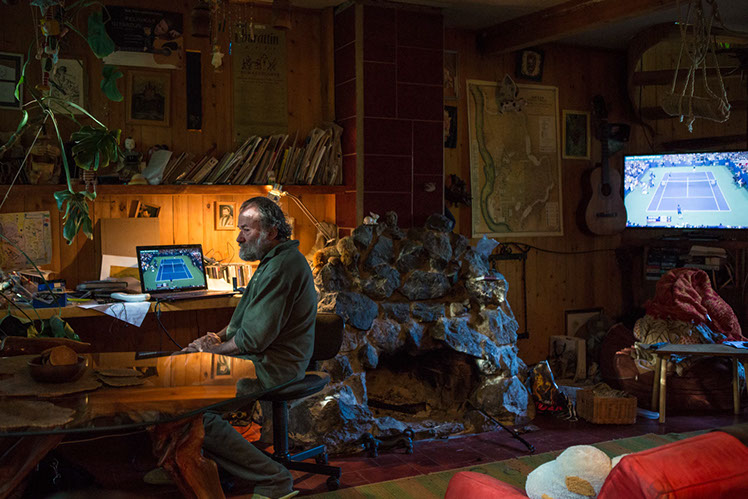 'I watched ILLUSIA four times and left touched and moved.' - Christiane


'You make things clear, without saying too much. That makes it magical. To let things open, but saying everything needed.' - Prach

'Wonderful pictures with an incredible depth.' - Christiane

'Great final shot! With the puppets hands and his face,
that it seems it is taking out the tears from him.' - Patricia
In case you are interested in becoming even more involved,
get in touch
.
Your feedback and ideas mean a lot to us, so please feel free to write.
Love
Ramona & Lica
You are part of this creation! Thank you for being here!

In January 2019 I was back in Tomsk and filmed Vladimir Zakharov for the very last time in 5 years! A week after I got home, the master left this world because of a fire. Now for many people, the film ILLUSIA is even more important! But his world continues to live.

As I built my own puppet 'Lica' with him, I'm creating a show as well. I'll start a youtube channel with Lica the fox, and create films with her wherever we are in this world! <3

What I continue:
- You find behind the scenes material and the making of ILLUSIA the full-length film. Step by step.
- I'm planting trees every month, the more people are connected with us, the more trees we can grow. Makes sence. Love it!

1 of 2
By becoming a patron, you'll instantly unlock access to 75 exclusive posts
By becoming a patron, you'll instantly unlock access to 75 exclusive posts
Recent posts by Ramona Gastl
How it works
Get started in 2 minutes