Rapid Banana
is creating explicit rule 34 content.
Select a membership level
Rapid
Thank you for your support!
 Rewards: 
Access to a mega drive with 1080p images, unwatermarked (as of 26/12/19).
Access to a mega drive containing all my 2d animations at 720p, watermarked.
Work in progress images/gifs and updates.
Banana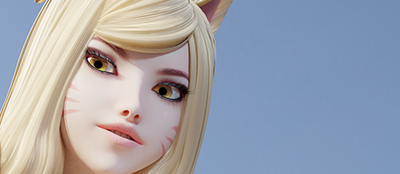 Thank you for your support!
Rewards:

Rapid rewards
60 fps for both VR and non-VR (March animations onwards)
Access to a mega drive with 1080p 2d animations, unwatermarked
Access to a mega drive with 4k VR animations
Alternative camera angles for non-VR animations
Alternative camera angles for VR animations (generally voyeur)
Monthly character poll.
About
Hi! I'm Rapid Banana Cannon, Welcome to my Patreon.
I create Rule 34 animations with VR versions.
FAQ
Commissions? Requests?
I don't want the pressure of commissions to be honest. Requests i'm a bit iffy about as most have been very niche. Character requests are no good either, as I only animate at this stage, if there's no available model to use on smutbase or someone's Patreon I can't do it (yet).
No background scene in VR?
My render farm sub only gives me 15 minutes per frame - just enough (arguably) for 1080p. Naturally 4000x2000 won't work, so I remove the scene as the skyboxes render instantly. I've got a goal to upgrade to the next tier (30 minutes per frame) and we'll hopefully get scenes in VR once we reach it.
Future plans?
I kind of want to do the occasional longer video although the audio commission will cost me extra. While there's nothing in the pipeline just yet, I often think of it. Once I hit my current last goal, and then a bit extra to cover the commission costs, I might give it a go.
What's the monthly poll entail?
Sometime during week one of each month I put out a character poll. The winner then gets a pose poll (usually cowgirl and missionary win). I then do that as an animation.
More girl on girl stuff?
No current plans for one, but I'd like to do more of those animations.
What order do you release your content?
VR first, mainly because it takes the longest to render. Non-vr after. I have yet to do an animation that doesn't have a VR and Non-vr version of each, but I do crave to animate some positions that just don't work from a male POV in VR.
Render farm tier upgrade. Should be able to render the scene in VR with this.
4 of 4
By becoming a patron, you'll instantly unlock access to 191 exclusive posts
By becoming a patron, you'll instantly unlock access to 191 exclusive posts
Recent posts by Rapid Banana