Raven Gemini
is creating long-form aesthetic photography projects
Select a membership level
Thank you for being a friend!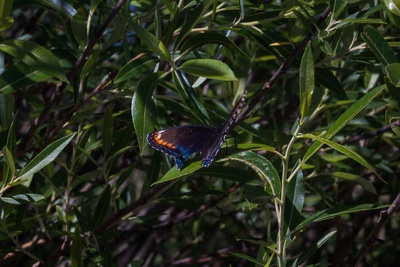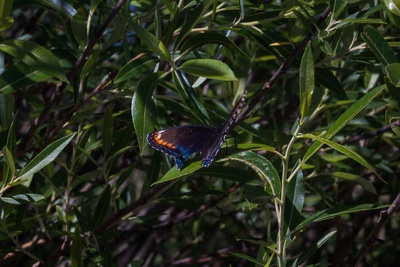 Teamwork makes the dream work, and you are an important and valued part of my team. Thank you!


Wildflower
Wildflowers are both abundant and a ready source of cheer, on the beach, in the fields, or deep in the woods. Like stumbling across a particularly beautiful patch of wildflowers, know that you're bringing me the same cheer with your support for my work.
Exclusive blog posts: in-depth posts ranging from project updates, general life goodies, inspiration, and a sprinkling of facts about my favorite subjects (The Great Lakes/maritime history/nature) Like a slightly more foul-mouthed issue of Ranger Rick magazine.
Monthly exclusive wallpaper downloads
Deer Tracks
When I was a kid, deer tracks crossing our cabin's property always seemed like a magical rarity.
exclusive blog posts
monthly wallpaper downloads
a selection of my finest photographic outtakes (i.e. all the faces that I make when testing the exposure, plus whatever other weirdness happens that normally never makes it to print)
Early access to public videos/blog posts
About Raven Gemini
The first camera I ever owned was a Kodak Cameo.  It was a narrow ellipsoid, with a flash that folded around the camera body.  The Cameo came out in 1993, and I was probably about 9 when I got mine.  As far as I can recall, I mostly used it to take closeups of tree branches and pebbles in the streams at Iargo Springs, and the same panoramic landscape of the AuSable River at the Lumberman's Monument that I have subsequently taken every summer of the ensuing 25 years.
Spoiler alert:  It's this photo.  I have at least 50 different iterations of this photo.

I didn't upgrade to an SLR until college, which is, conveniently enough, also when I got my sewing machine.  ...I didn't *use* my sewing machine for a handful of years, because I was afraid of sewing my fingers, but I had the machine, a box of borrowed vintage sewing patterns from my friend Kat, and a whole lot of plans to never wear "normal" clothes again.
For 10 years, I've worked in the arts, as a photographer (published in the Chicago Tribune), a professional Stage Manager, a burlesque performer,  and a costumer.  I've gotten very good at collaboration, and I've gotten very good at facilitating other people's dream lives. 
The purpose of this Patreon is to facilitate my own dream life, that is to say, to fund my own creative projects.  Drawing from a lifelong love of the Great Lakes region, specifically northeastern Michigan, of vintage and historical fashion, and of Great Lakes maritime history, I'm planning to visit and document every extant lighthouse on the Great Lakes.  And I plan to do it in a corset.  I'm amassing a collection of dreamy, romantic, deeply lonely portraits of some of what was the most desolate parts of the Great Lakes, and along the way, I'll be leaning back into my lifelong fountain of inspiration, the flora, fauna, and terrain of my beautiful home state.
The secondary purpose of this Patreon is to simultaneously enable myself to slow the pace of my own life, and to share some of that deliberate enjoyment with you.  One of the biggest lessons I've learned through the process of living as a full-time creator, and then experiencing the total shutdown of in-person performing arts is that so-called "hustle culture" has been pretty damaging to my mental health, body image, and overall functioning.  So, instead of chasing an ever-changing and arbitrary popularity contest, I'm re-learning to enjoy being with myself, being with the natural world, and being ok with the ultimate uncertainty of life.
I'm not really sure what I'd like to accomplish at this level, but my lowest goal has been 200 patrons for a really long time and that feels... like a long way away right now.  25 is a good little community, and I'd love to expand my circle a little. 

1 of 4
By becoming a patron, you'll instantly unlock access to 24 exclusive posts
By becoming a patron, you'll instantly unlock access to 24 exclusive posts
Recent posts by Raven Gemini
How it works
Get started in 2 minutes