Raven Mack (Southern Gothic Futurism)
is creating digital shards & IRL mosaic of wonderful nonsense gibberish
Select a membership level
SoGoFv Elven Wonderer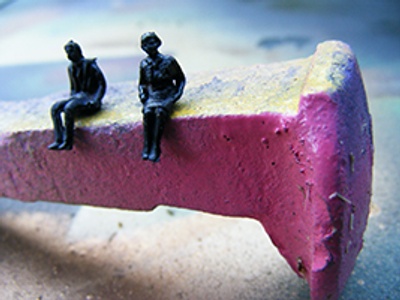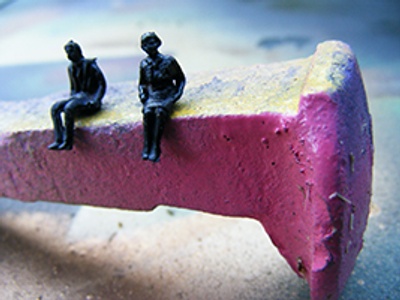 Access to all posts at this Raven Mack world, which is always expanding, and contracting, in multiple directions. Also eligible for both of the monthly giveaways to patrons - an individual railroad haiku spike, and being looped into the dirtgod tanka postcard project, where I send you tanka poems on a postcard through the mail, for three cycles.

SoGoFv Distant Correspondent
At the $3 level, you'll get all the online posts, plus physical copies of the Sovthern Gothicc Fvtvrist zine as they are printed, sent to your home address. You'll also be eligible for the monthly giveaways of a railroad haiku spike and having yourself added to the dirtgod tanka recipient list, where you get a tanka poem on a postcard, for three cycles of that list of recipients.
SoGoFv Bedazzled Benefactory
At the $5 level, you'll get access to all the online posts, plus physical copies of the zines, as well as the limited edition 2.5 inch buttons that go along with each issue. You'll also be eligible for the monthly giveaways of a railroad haiku spike and having yourself added to the recipients of the dirtgod tanka postcard project.
About Raven Mack (Southern Gothic Futurism)
It is hard to describe in one simple way what I do as a creative person, or categorize it into a single genre. I have been described as a writer, artist, poet, rapper, photographer, philosopher, and more, and all of that has morphed together into my current online bio where I call myself a mystic poet-philosopher. More than that, what I am is a natural born artist, in all aspects of my real life, and that always changes, thus is not easy to nail down into a single description, space, or category.
Historically, I have been a non-traditional publisher, putting out my own zines and books, and constantly throwing things up inside the internet in my long-running website (
www.rojonekku.com
) in a steady and varied frenzy of self-expression. I simultaneously love the immediate freedom of the digital realm (and have been stabbing it with my writings since the early days of an internet) but also hate how unreal and disconnected that digital realm feels at times. My inclination is to say "fake" but that's not really the proper term, so unreal works better.
What I do through this patreon, and Southern Gothic Futurism, is pull at all the tendrils of the innate creative impulses that drive me. It's constantly evolving, and I've never really been able to fully embrace this work because there's always this notion of somehow a meritocracy exists and you are supposed to be rewarded for your work if it is good, so long as it fits the accepted paths of modern artistic tradition. The strange thing about that is there is a longer tradition of artistic self-expression in whatever strange forms explode out of people's heart than there is a tradition of getting paid for it. Even this constant notion I've had that, if I am a writer I have to write a novel is somewhat ridiculous, because novels are a fairly young form of writing in the grand scheme of things, and also don't really reach the majority of human demographics. But they fit the free market fetish system pretty well, and exploit those with discretionary income.
If you choose to support whatever it is I am doing here (and all over), thank you. If you have supported me in the past, thank you. It is all very much appreciated. I know I'm a chaotic mess of creative explosions, but that's a direct result of the totality of who I am – the complete Dirtgod Raven Mack, working to be holistic as I can be without too many concerns given for those that would use any devil metrics to deny me validation as a human being manifesting this Southern Gothic Futurism that is in my heart, and that my eyes have seen, deeply. So if you step into this thing to see what it's about, Welcome to the various Unreal Realms of Dirtgod.
Current projects at this patreon: Tanka postcards. Unpublished poems as I attempt to be A LEGITIMATE POET (lol). A revisiting of Richmond, VA's, record 1994 homicide rate. Southern Gothic Futurist zine. Recaps of the Southern Gothic Futurist haiku slams I host around the Earth. Random top ten lists and idle thoughts. Plus other unexplainable and unpredictable but beautiful stuff.
By becoming a patron, you'll instantly unlock access to 541 exclusive posts
By becoming a patron, you'll instantly unlock access to 541 exclusive posts
Recent posts by Raven Mack (Southern Gothic Futurism)
How it works
Get started in 2 minutes