Raxeira Huskies
is creating pawsome behind-the-scene vlogs, blogposts & livestreams
Select a membership level
Sprint Level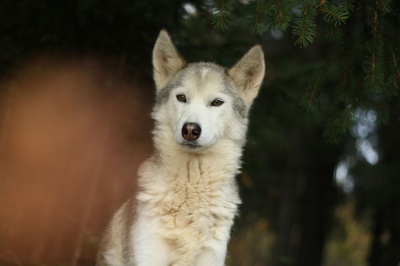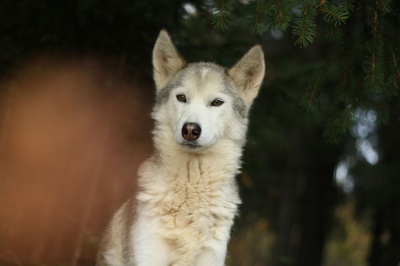 You're a darling, just like Kit! Thank you for supporting us!

As a Sprint Level Sponsor you get:


Behind-the-scenes content, such as vlogs & blogposts, exclusive for patrons

Access to monthly exclusive educational content regarding sleddogs, the husky breed, dog training, life up north, creative entrepreneurship & the musher's life

An annual photo & handwritten letter from the Raxeira pack

Participate in our monthly Livestream from the kennel. Meet the dogs, ask questions and just hang out

A patron shout-out & mention on our social channels
Mid-distance Level
You're a street smart one, just like Ratchel, and you like to take advantage of those extra goodies!

In this tier you'll receive everything on the previous level - PLUS: 


1 x annual gift-voucher equal to a 2 hour kennel visit (valid for 2 people)

Bonus content: You get to see all the bloopers! 😅

Get a vote on topics for future posts & videos

Early access to all merchandise, e-books & live events

10% discount on all merchandise & e-books

Access to making fan requests - ask me directly for specific content!
Long-distance Level
Limited (10 remaining)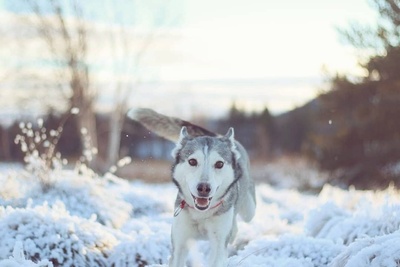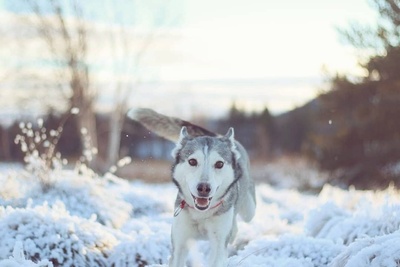 You're a true go-getter, just like Surprise! You know what you like and you're not afraid to ask for it. Much like this little leaddog, you know how to work hard AND enjoy life!

At this level you'll receive everything from the previous levels - PLUS:


Choose if you want to sponsor a certain dog - or the whole pack

A bi-annual photo & handwritten letter from your sponsor dog/the pack

Quarterly updates per email from your sponsor dog/the pack

1 monthly private video session with me (40 minutes) - in English, Swedish or Spanish. The topic is yours to choose! Pick my brain, use me as a sounding board or mentor - it's up to you!

1 x annual upgraded gift-voucher equal to a 3 hour kennel visit and walk with your sponsor dog (4 people)

Feel free to reach out for volunteer/ work-away opportunities as they arise - we will provide for your accomodation
About Raxeira Huskies
Welcome to the Raxeira page on Patreon! 

We are so happy to have you here. 
My name is Nicole and I am the person behind Raxeira Huskies. The husky pack, my boyfriend Niklas and I live in a tiny little village with only 8 inhabitants, called Österåsen (East Ridge in Swedish), in the northern region of Jämtland. Here we own a traditional Swedish little red house that lies surrounded by lush pine forests, mires and lakes.



The little village where we live with only 8 inhabitants - Österåsen (East Ridge in Swedish).


The Raxeira husky kennel...

...was officially established in the spring of 2017, but my journey with huskies began half a decade earlier when a small husky pup stumbled into my life. His name was Eldar - and he swept me off of my feet in a heartbeat. He was not the simplest of dogs and we faced many challenges together, but in my eyes he was truly the most beautiful and special creature on this planet.

Shortly after Eldar joined my family, an 8 year old retired elite racing dog named Fugitive's Smella moved into my home. Smella became the start of something I never imagined would lead to me move across the country, from Stockholm to the north of Sweden, to pursue my dreams of a simpler life closer to nature, more connected to myself and together with my highly loved dogs. 

Although Eldar nor Smella are with us anymore, they will always hold a very special and dear place in my heart. They planted the seed that grew into this lifestyle

 ♥







What do I do for a living?

I am an creative entrepreneur at heart and nowadays I spend my time creating stories, art, writing articles, educating others and designing outdoor adventures for people who want a memorable experience in the Swedish nature. The dogs in the Raxeira pack are, of course, a huge part of this - and they are the very best of colleagues! I'm also a fulltime student at Leksands Folkhögskola where I study creative entrepreneurship, which go hand-in-hand with the lifestyle I'm creating for myself and my family. 

However, since Covid-19 completely threw 2020 upside down - we have had to face many big challenges; both privately, within the pack and as a business within the tourism field. This lifestyle is fantastic in many ways - but it's far from always easy. This is partly why I decided to create this Patreon; because no matter what, I want to be able to provide the best life for my four-legged family and colleagues - and I love to share our life and journey with others. 

But my other mission with Patreon is to share my journey as a creative entrepreneur; the how's and why's to this lifestyle. This is my way of letting you take part from the inside.




Photo: sallyshus.se


What do you get from subscribing?

Simply put, becoming a Patron is a way for you to follow and support the Raxeira pack - and also a way to show support in my work as a creator, so that I can invest even more of my time creating valuable content for you guys. 

As a Patron you will become a part of our community and get special access to exclusive content such as behind-the-scenes footage and stories, handwritten letters + photos from the Raxeira pack, livestreams, personal vlogs, educational posts and even gift/discount vouchers.

You will also get a chance to follow behind-the-scenes on my work and journey as an creative entrepreneur. Our Patreon community gives you a more direct access to the thoughts, experience and knowledge I've gathered through the years. I look forward to share it with you!

Every little support from you guys is deeply appreciated! The donations from tiers will always be reserved specially for the benefit of the Raxeira's and the wellbeing of the individuals in the pack; their happiness, healthcare and needs. Your commitment to us helps me build and maintain my vision of giving these amazing dogs the great life and home they deserve. 





If you wish to support us - this is how it works:

We are beyond grateful that you've joined us here in the Patreon community and that you might even be considering to support us in our endeavors as a pack. 

If you want to become one of our Patrons - here's what to do:

• Click "Become a Patron"
• You decide which tier level you want to subscribe to. The dogs and I are deeply grateful for every little support, no matter which level you choose! 
• We will receive the amount when you subscribe, and then ongoing at the beginning of each month
• You can change or cancel your subscription at any time!

If you have any questions - or problems with your subscription - you can always contact the super friendly Patreon support. Also, I always love to hear from you, so if you have any questions or just wanna say hello, feel free to message me on 

[email protected]






 Thank you so much for being here with us!

♥


Goal no.1 is to simply get this community going. 

So, when we hit 10 Patrons I will release the date to our very first Q&A livestream for you to participate in. 

1 of 2
By becoming a patron, you'll instantly unlock access to 9 exclusive posts
By becoming a patron, you'll instantly unlock access to 9 exclusive posts
Recent posts by Raxeira Huskies
How it works
Get started in 2 minutes