Sylen
is creating Interactive Fiction for Adults
Select a membership level
Neophyte
Access to the Patreon Feed.
Access to the Exclusive Discord Channels.
Voting in Direction Polls.
Access to the Realm of Lucira Test Builds.
Includes Discord benefits
Initiate
 Access to the Patreon Feed.
Access to the Exclusive Discord Channels.
Voting in Direction Polls.
Access to the Patreon Release of the Game.
Includes Discord benefits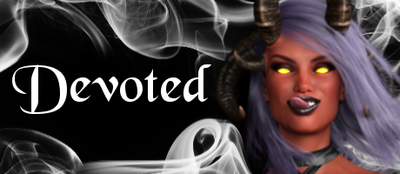 Devoted
Limited (5 remaining)
Everything received from the "Fallen"-tier.
Includes Discord benefits
About Sylen
Hello there! And Welcome to my Patreon Page. I'm Sylen and I like to create interesting Interactive Fiction and World Building with Adult Themes.
Discord:
https://discord.gg/QGVXDQ8
Event Girl - Download (Public Demo): Here
The Realm of Lucira: Currently in Re-Vision.Event Girl - Demo
Event Girl is an interactive story, in which you take control of a young college student going on a field trip with his class to a Cryolab. The year is 2023, and promising progress is being made in the Cryostasis field.
However, an unfortunate accident on the field trip has unknowingly left you in permanent stasis. You wake up, flung far into the future. The year is now 2206 and the world is a very different place. Not only that, but you're not even yourself anymore. The corporation responsible for your awakening; eVentia Corp has changed you into a more suitable candidate to pay off your crippling debt to them. The world of the future now lies before your new feminine self and you must now become, an Event Girl.


The Realm of Lucira - Currently in Re-Vision

The Realm of Lucira is a free HTML-text based game taking place in a medieval high fantasy world. You may create your own Character with their own Background, Race, Appearance, Traits and Skills. After that, the game becomes a sandbox where the player essentially forges their own experience based on their choices. Whilst every Background has(or will have) their own unique story quest, the world will not treat you like the chosen one or give you any main quest to save it. What you do and how you decide to shape your Character or the Characters that populate it, is entirely up to you.
The game is currently in-revision, which means that I mean rethinking it from the ground up. All releases of the game (for now) will be for patrons only, until I believe the game has reached a new standard again.
Why pledge?
By pledging you not only show your support, but also give me real credible incentive to put more of my time into the game. Writing Interactive Fiction takes a long time as well as rendering 3D art. At the moment, i can only work on the game in my free time (I have a lot right now, but that could change at any moment), but should i receive enough support, then i could potentially work on the game full time.

How often do you Update?

I will be releasing whenever it makes sense to release an update. I do try to have something for release on a monthly basis and always tend to do progress reports monthly as well.
Will the games always be free?
The games will always be free.
The test releases of the game are only accessible through pledging since they're always incredibly buggy and full of errors. However, in the case that you're very enthusiastic about the development of the game, but currently can't pledge. You can always apply to become a tester in the discord (some requirements do apply).
Thank you for reading and thank you for your support!
Recent posts by Sylen
By becoming a patron, you'll instantly unlock access to 22 exclusive posts
By becoming a patron, you'll instantly unlock access to 22 exclusive posts