RealTime Interventions
innovative theatrical experiences
Select a membership level
Baby Panda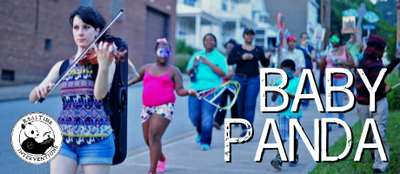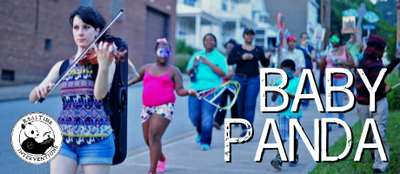 How do we do what we do? Find out before everyone else, Baby Panda! Get sneak peeks into the creation of our toy theater, virtual and in-person shows, as well as other RealTime tidbits. 
Red Panda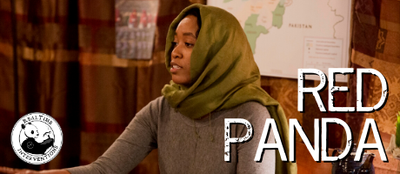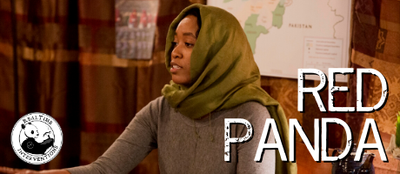 As a sleek Red Panda, you'll get
- Our Peek Into the Process perk
- Unique content, like our adorable episodic toy-theater show SHARON!

Li'l Panda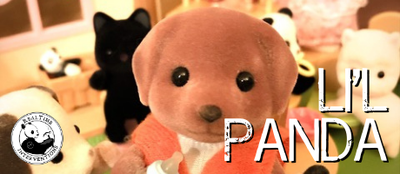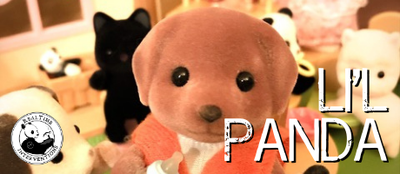 You cute Li'l Panda! At this level, you'll get: 
- All the perks from previous tiers, plus 
- All previous posts are unlocked, including past episodes of our toy-theater play SHARON!

Shout-Outs on RealTime Presents!
About RealTime Interventions
RealTime Interventions
 RealTime Interventions creates theatrical events and public experiences celebrating real people and real places. We seek to generate human connection, curiosity and wonder, and to help audiences re-see their surroundings in unexpected ways. Our work is shaped by the immediacy of live, real-time art, and the creative possibilities that arise when people gather together. RealTime works with a wide array of collaborators, from theater artists to refugees to rock bands to our neighbors down the street. We create vibrant "companies" with every new project, made up of people from diverse realms of experience united by the story we are telling together.
Projects
People of Pittsburgh: A series of theatrical portraits capturing the personalities and lived experience of extraordinary ordinary Pittsburghers. Created by interdisciplinary artist teams, PoP is based on the idea that everyone, if you look closely enough, is a work of art. First show in the series: 
"People of Pittsburgh: The Alchemist of Sharpsburg."
Sharon 
- A toy-theater online play inspired by interviews with Pittsburgh childcare professionals working in the time of COVID. Theme song by Anais Maviel; costumes by Karen Hart; tiny coffee cup by Manu Wambach. 
Post Theatrical
- An international festival of 12 plays created by entities from off-Broadway companies to international artist teams to individual theater-makers, all using the mail as a theatrical medium. From the New York Times: ""The most ambitious initiative yet may well be Post Theatrical, which encompasses 13 'mail-based theatrical experiences' from companies in the United States, Lebanon and Hong Kong."
The Birth of Paper: 
Our production in the festival Post Theatrical. A response to the humanitarian crisis in Beirut, Lebanon, the show became an "engine of connection" involving over 60 pen pals, makers, artists, and volunteers. The project began with a transcontinental letter exchange between strangers; continued with the creation, packing and mailing of "gift packages" made for Beirutis by Pittsburgh artisans (packed by Pittsburgh volunteers); and ended with performances streamed in real time from Beirut.
Khūrākī
 - 
a city-spanning series of live cultural/ culinary performances designed to challenge Americans' perceptions about Afghanistan, while helping a group of Afghan female refugees achieve their goal: to start a collectively-owned-and-run food business in Pittsburgh. (See the Emmy-nominated documentary 
here
!)
Angelmakers: Songs for Female Serial Killers
 - 
a true-crime cabaret concert that explores the moments and motives of female serial killers throughout history. Produced and created in Pittsburgh and presented in NYC at 54 Below. 
The Saints Tour: Greater Braddock
 - 
a site-specific play built intentionally for and with the neighborhood it occupies. Taking the form of a walking or bus tour, it layers real local history with aesthetic invention to temporarily enchant a small corner of the world. Before Greater Braddock, THE SAINTS TOUR was produced in Louisville, New York's West Village, and Lower Manhattan/ Wall Street.
A Doll's House (In a Doll's House)
 -
an online toy-theater rendition of Ibsen's masterpiece A Doll House. Adhering tightly to Henrik Ibsen's original text, the piece animates 3-inch-tall fuzzy Calico Critters dolls, who bring the play to life in a tiny dollhouse. It's presented via Facebook album, completely on-demand, to unfold at the chosen pace of the viewer.
We Need You!
No other company in our region generates such wildly diverse, innovative, community-fueled theater experiences. RealTime plunges into new territory with off-the-charts aspiration, childlike abandon and 60 years of collective theatermaking experience.
This kind of work costs money, from the virtual platform we use to brings Black artists together with audiences to create new work in live time (RealTime Presents) to the ingredients needed for five female refugees to create an Afghan meal for an live audience (Khūrākī) to the childcare and transportation we provide to our community co-creators. As a small-but-mighty arts nonprofit, we rely on donations from you, our patrons!
Help us dream up, build and present future "real-time interventions"! Claim your space in Pittsburgh's community-fueled performance landscape, by celebrating real stories through our work.
Baby Panda

-
$2 a month
Red Panda

-
$5 a month
Li'l Panda
- $10 a month
Big Ol' Panda

-
$25 a month
Giant Panda

-
$50 a month
Angel Panda

-
$100 a month
Panda Party
- $150 a month
Photo: Installation by Lindsey Scherloum and Zena Ruiz, 
Saints Tour Greater Braddock,
2015. Credit: Ben Filio
$229.18 of $500
per month
If we hit $500 in patron gifts per month, we'll hire a videography team to create short documentaries about our projects, and create postable insider content for all our Patreon friends!
1 of 2
Become a patron to
Unlock 19 exclusive posts
Get discounts to an online store
Connect via private message
Recent posts by RealTime Interventions