Rebecca Eve Swan
is creating Nature Inspired Whimsical Art for those who dare to imagine
Select a membership level
Postcard Club
By pledging to be a part of the Postcard Club, your $5, will go towards art supplies, and anything else I may need to grow my art business. Your contribution helps support my passion and career in more ways than I can express!

As a thank you, you will receive a postcard, in an envelope, mailed to your door each month. Each month will feature a new design! These postcards will not be available for individual purchase anywhere else!

Collect them, share them, and use them! :)
Sticker Club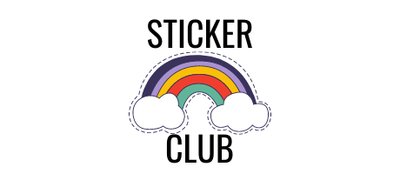 By pledging to be a part of the Sticker Club, your $5, will go towards art supplies, and anything else I may need to grow my art business. Your contribution helps support my passion and career in more ways than I can express!

As a thank you, you will receive a fun art sticker mailed to your door each month.  Each month will feature a new design!  These stickers will not be available for individual purchase anywhere else!

Collect them, share them, and use them! :)
Postcard+Sticker Club
By pledging to be a part of the Postcard+Sticker Club, your $10, will go towards art supplies, and anything else I may need to grow my art business. Your contribution helps support my passion and career in more ways than I can express!

As a thank you, you will receive a fun art sticker and a postcard mailed to your door each month. Each month will feature a new design! These items will not be available for individual purchase anywhere else!

Collect them, share them, and use them! :)

PLUS, get access to exclusive discount codes for all items on my online Etsy shop.

About
Hi! My name is Rebecca Swan and I am a creative! I reside in New Jersey and seek to add color, character, wonder, joy, and whimsical unique-ness everywhere I can. I am a painter, muralist, illustrator, resin artist, a DIY enthusiast, graphic designer, a yoga teacher... I believe there is opportunity everywhere to add a spark of personality and imagination through her colorful, nature inspired work.

Art was always a part of my life, but I never thought it would be a possible career path until I gave myself permission to just go for it. Before COVID, I was a Strength + Wellness Coach for over 10 years. COVID compelled me to make the leap from full time wellness coach to full time artist. Creating is my passion and I've been told it shows through my enthusiastic approach to my work; from collaborating with clients, to sharing progress videos, my process and love for my craft can be infectious!

Art provides a beautiful opportunity to see and feel something that hadn't existed before by offering new perspectives. I am a dreamweaver when it comes to visual art. I have the unique ability to take my vision and my clients ideas and bring them to life through bright eye-catching colors, whimsical off-beat creations, and one-of-a-kind compositions. I understand the power of color and imagination. I strongly believe that adding a sprinkle of playful charm to walls, both inside and outside, cultivates a more hopeful and supportive community. When customers feel uplifted by my work, I've noticed, they want to share it and the enthusiasm it generates with the world.

By becoming a patron, you'll instantly unlock access to 4 exclusive posts
By becoming a patron, you'll instantly unlock access to 4 exclusive posts
Recent posts by Rebecca Eve Swan
How it works
Get started in 2 minutes