Rebecca Finch
is creating Livestream Studio
Select a membership level
Team Titanium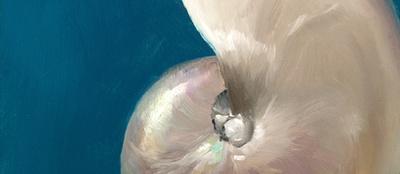 Photographs from Livestream Painting Sessions
Titanium White is the first color on my palette, and you have chosen the first level of enthusiastic involvement. For this, you will receive:

• Still-life setup photographs delivered before each livestream painting session. (occurs twice a month)
• Beginning, middle, and ending photographs from each livestream painting session delivered the following week. (occurs twice a month)

• Alerted first to auctioned paintings
Cadmium Class
Video Clips from the Livestream Painting Sessions
Cadmium Yellow is my go to color for lightening and warming things up. For your encouraging engagement, my bright patrons will receive:

• A video clip from each livestream session. (two per month).

• Still-life setup photographs delivered before each livestream painting session. (occurs twice a month)
• Beginning, middle, and ending photographs from each livestream painting session delivered the following week. (occurs twice a month)

• Alerted first to auctioned paintings
Ultramarine Blue Crew
Livestream Painting Session Access
Ultramarine Blue is the most used and important color on my palette so you, my Blue Crew, are some of my most prized followers. For your generous devotion, you will receive:

• Access to two livestream painting sessions a month held on Fridays 7pm-9pm EST. (See details for all features that come with the livestream painting sessions.)

• Product discounts and coupon codes 
• A video clip from each livestream session. (two per month).

• Still-life setup photographs delivered before each livestream painting session. (occurs twice a month)
• Beginning, middle, and ending photographs from each livestream painting session delivered the following week. (occurs twice a month)

• Alerted first to auctioned paintings
About


Welcome to my page, I'm so glad you're here!
Whether you're an artist or someone who loves to watch art being created, there is something here for you. I've been painting for over 20 years and have taught much of that time. I'd now like to bring instruction to everyone around the globe by taking the classroom online. You won't have to leave your home to enjoy bi-weekly painting demonstrations and instruction.
To better understand everything I'm offering and how you can enjoy these features, please take a moment to watch my video above and scan the rewards to the right. After that, you can get every last detail you need in the descriptions below. Enjoy dreaming about what you can learn and accomplish by joining me on this art journey.


How Patreon Works:
When you subscribe to the reward tier of your choice, you will be billed immediately for that tier and also immediately gain access to all past and future posts associated with your subscription. Click the "Posts" tab above to view content that will be unlocked once you subscribe. Subscribers can comment on the posts so we can have some real community and discussion here.
How do you receive all these promised features? Once you've subscribed, all communication, links, images and videos will come in the form of posts here on Patreon. Subscribers will be notified through email that there's something new here for you. You can click the link in your email and be transported here for all the goodies.
If you subscribed to live painting sessions, you will begin receiving emails with links to join the online sessions. I will contact one-on-one mentoring subscribers individually to set up times for our video chats.
Billing:
***Please note*** payments are processed immediately on the day you become a patron  and again on the 1st of every following month.
For instance, if you subscribe on the 20th of January, you'll be billed that day and also twelve days later on the 1st of February. You will want to plan your subscription day accordingly. You can find the month's schedule in the "Posts" tab above, to see when content is scheduled and plan when you will subscribe.  
You can change your subscription tier at any time. You are also free to unsubscribe at any time. Though I'll be sad to see you go, there will be no questions and no strings.
And Now, The Juicy Details
When you subscribe to the tier of your choice, you receive the content related to that tier and also everything that the lower tiers receive, so buckle up and enjoy thinking about all the swag you'll be getting by subscribing.
Monthly Theme

Each month I'll zero in on a certain painting technique or subject such as: drawing tips, painting candlelight, silver, complex subjects, flowers, mixing color, lighting etc. I'll choose subjects for the live painting sessions to demonstrate techniques related to that theme. I may also send some bonus information to certain tiers to further teach the subject. There's more information on Bonus Materials below.
Tiers
There are currently four tiers listed to the right that you can subscribe to. I've given each a team name (
go team!
) and a list of treats you will be receiving when you subscribe. Each tier will include the reward for that tier and the rewards for previous tiers… stackin' up the gifts. See below for a detailed summary of each reward.
• Alerted First to Auctioned Paintings
Occasionally I will auction off one of the paintings from a livestream demonstration. When I do, all patrons will get exclusive notice to the auction. If the painting doesn't sell with-in the allotted time, I will relist the painting and announce the auction to the public. 
• Photographs from Livestream Painting Sessions
Subscribers will receive a photograph of the still life setup from before the livestream begins with a behind the scenes look at how and why I've set the lighting, etc. Subscribers participating in the livestream will receive the image beforehand which will allow them to see the still life on their computers while I'm painting.
During the following week, I will send screenshots showing the progress of the painting and a high quality photograph of the finished painting so everyone can follow the journey.
Since there are two livestreams a month, you will receive images 
twice
– once after each livestream.
• Video Clips from the Livestream Painting Sessions

Patrons at this level will receive a clip from each livestream painting session the following week. This would be possibly a question I'm answering or instruction that goes along with the theme for the month. It will be a good reminder for those who attended the livestream and some insight for those who were not in attendance.
Since there are two livestreams each month, you will receive 
two
video clips a month. Double the fun!
• Product Discounts and Coupon Codes
Patrons whose subscription includes this perk will be the only ones to receive coupons or discounts on new products I sell such as calendars, books and puzzles, etc. 
• Livestream Painting Sessions
Now, here's where it gets super fun. Twice a month all patrons at this level and the One-on-One Mentoring level will receive a link to join me online using a video conferencing host. Sessions will take place on Friday evenings 7pm-9pm EST. That's four hours of painting instruction a month! I will post a calendar in advance so that everyone knows when sessions are several months ahead of time.
You will join me in a group with other art lovers on a secure website and I will paint and teach through the theme for the evening. There will be opportunities for questions and discussion throughout the demonstration. I'll be able to hear and see you on my computer so we can have sort of a Facetime experience, but with a group of artists!
These livestreams will be
recorded
and you'll have the opportunity to download the recording during the two weeks between sessions and view the recording as long as your subscription is active. So if you miss the session, you'll be able to watch it at your convenience – Happy Dance! There is also an option for you to record the session yourself onto your device. Totally up to you!
• One-on-One Mentoring 
(currently limited to 5 subscribers)
You, my dedicated Padawan, will receive my undivided attention each month. In addition to all the previous tier rewards, at the beginning of the month you are invited to send me images of your current work and express your needs and questions.
Before the 15th of each month, you and I will meet online for a private 40-minute session to talk. I'll answer your questions and discuss anything art related that you would like. I can even demonstrate an art technique you need help with. I will evaluate your art, show you how to tackle subject matter you're having trouble with, assess your goals and I'll keep you accountable to them.
You will have the option to record our sessions onto your computer to keep for future reference.
I'll write posts for Mentoring subscribers here on Patreon that only this level can see. I'll check in with everyone's progress and we'll develop a tight community to help each other through the month. If there are things discussed in private one-on-one sessions that I think all subscribers at this level could benefit from, I'll post the information on Patreon for this group's eyes only that way you can benefit from everyone's questions. Through these posts, Mentoring subscribers can keep in contact with each other and myself.
• Bonus Materials!!
Patrons will occasionally receive bonus pieces of yummy content such as short videos, behind the scenes updates on a painting I'm working on, a studio tip, and time-lapse videos, etc. It's my way of spontaneously saying thank you for being a part of this journey with me!
• Future Goals
You won't go very far without setting some goals so I have several hopes and dreams for you all as we journey together. Once we hit certain monuments, we'll celebrate by adding some perks that will make this whole experience even better for us all. From new equipment to additional content, I've planned the road ahead and I can't wait to reach these milestones. You can see the current goals to the left.
I look forward to getting to know you and developing this art community. We will all become better artists by learning and simply enjoying the act of creating art together. You can view more paintings at my website
www.rebeccafinch.com
. Please contact me for any questions at 
[email protected]
.
Fast and Furious
I'll invest in a special device that will wire my camera to high speed internet for better video quality.
1 of 5
By becoming a patron, you'll instantly unlock access to 16 exclusive posts
By becoming a patron, you'll instantly unlock access to 16 exclusive posts
Recent posts by Rebecca Finch