The REGENERATION TEAM for urban, rural & wild places
is creating resources to help revitalize your career, community or country
Select a membership level
PODCAST+VIDEO
PODCAST+VIDEO-level
Regeneration Team
 members enjoy instant access to all
Team Podcasts and Videos
, No one else on the planet can access them. New
Podcasts
are published weekly. 
A new
Video
will appear every month. Each shows restoration, revitalization and resilience efforts in action worldwide. You'll learn the secrets of their success---or the reasons for their failure---via dramatic photos and images.
USE THE VIDEOS TO GROW YOUR SPEAKING, TEACHING, PLANNING OR CONSULTING PRACTICE
You can enhance your own professional presentations by including these powerful, insightful videos. There's no limit to the number of times you can view these videos or show them to others. You only need internet access.
The first 42 podcasts will be audio versions of 3 books:
The Restoration Economy
,
Rewealth
and
RECONOMICS
. Each podcast is a chapter. The books are required reading for
Revitalization & Resilience (RE) Facilitators
(
reconomics.org
) so you'll get the training just by listening.
You'll earn even more benefits as your team contributions accumulate, such as a lifetime subscription to
REVITALIZATION
, as well as 
scholarships
. (See the "ABOUT" section on this page for details.)
Full podcast & video access

Earn a lifetime of REVITALIZATION
COACHING
COACHING-level Regeneration Team members enjoy all PODCAST+VIDEO benefits. PLUS: you can immediately schedule a 30-minute coaching session with Storm Cunningham, RECONOMICS Institute's Executive Director.

Use the time however you wish: for professional advice to help revitalize your career, organization or community...or just to chat. 

Use this opportunity to ask him anything, such as getting connected with people and organizations that could advance your work.

Storm's normal consulting rate is $400 / hour. $10 X 12 = $120, so you're getting Storm's time at less than half price, plus all other team benefits FREE.



Full podcast & video access

Earn a lifetime of REVITALIZATION

Introductory 30-minute Coaching
PRODUCER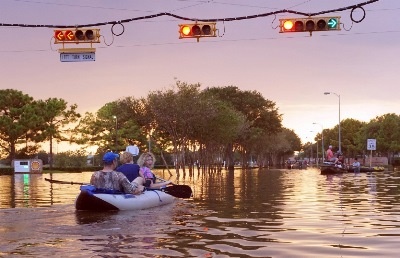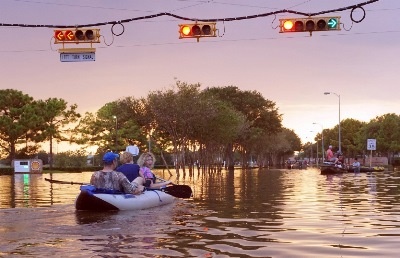 PRODUCER-level Regeneration Team members enjoy all PODCAST+VIDEO and COACHING-level benefits.  You'll also have opportunities to get your name out there, so organizations looking for regenerative employees or partners can find you.

You can help produce Team Videos by suggesting (via email) subjects you think we should address in the monthly episodes.  You'll be listed as a Producer in the video credits, including your organization and website URL if you wish.

You can also help produce Team Podcasts by appearing in them as an interviewee, or by suggesting folks we could interview.

Plus, you can submit stories or video clips about your own regenerative activities, projects or organizations to appear in the podcasts and videos.

Full podcast & video access

Earn a lifetime of REVITALIZATION

Introductory 30-minute Coaching

Help produce (or appear in) podcasts & videos

Appear as Producer in video credits
About The REGENERATION TEAM for urban, rural & wild places
"My life has quickly taken a MAJOR turn for the better since I joined the Regeneration Team at the Leader level. My monthly 30-minute consults with Storm Cunningham provide the guidance and contacts I need to go from stressed-out attorney to satisfying work creating policies, strategies and programs that help bring resilient prosperity to all." - Sal Orofino, RE
Be a member of the "re" generation! The new 
Regeneration Team
 was launched in 2021 by
RECONOMICS Institute
. It's hosted by the institute's Executive Director, 
Storm Cunningham
. 
Regeneration Team
supporters are people and institutions who want to create a better future for themselves by creating a better future for all.  
Via monthly videos, weekly podcasts and coaching, you'll discover quicker, easier, cheaper, more reliable paths to community revitalization and resilience. You'll build your expertise, either for immediate application to your professional or volunteer work, or to prepare you for an ideal future career. Membership puts young and old on the leading edge of community revitalization, climate resilience and nature restoration. 
Originally envisioned as ongoing education for certified 
Revitalization & Resilience Facilitators
(RE Facilitators), we decided to make them easily accessible for
everyone
by putting them here on Patreon. The initial
podcasts
comprise audio versions of 3 books used in RE Facilitator training: 
The Restoration Economy
, 
Rewealth
and 
Reconomics
,  Repetition is a key to mastery, but we can't expect our graduates to repeatedly read them, so listening is key. The
videos
show restoration, revitalization and resilience in action, and reveal the secrets of success.
These videos and podcasts are available 
exclusively
 via
Regeneration Team
membership. Of course, you
could
become a member simply to financially support the creation of these educational resources and scholarships, even if you never use them yourself. That would be awesome!
The
UN Decade On Ecosystem Restoration
(2021-2030)---which Storm originally proposed as a
Century Of Restoration
back in 2002---has just begun. As an team member, you'll learn how to design and lead successful nature restoration, regenerative agriculture, climate resilience and community revitalization initiatives. 
The opportunities are endless, because current systems of urban planning, politics, economic development, natural resources management and real estate development are seriously broken at the local and national levels. And the old "sustainable development" paradigm hasn't been making enough of an impact over the past 40 years: things are getting worse fast. 
By becoming a member (patron) of the 
Regeneration Team
 you can quickly and easily join this "re" generation...either to earn a living, or as a volunteer, out of love. And, you'll be helping us create 
weekly podcasts
and
monthly videos
. In them, you'll learn how to make a
real impact
to create a better future...locally &/or globally.
YOU EARN MORE BENEFITS AS
YOUR CONTRIBUTIONS ACCUMULATE!
GOAL #1: Lifetime REVITALIZATION!
When your team contributions total $100, you can request a free lifetime subscription to REVITALIZATION:
The Journal of Economic & Environmental Resilience
(
revitalization.org
) with access to its 8000+ articles, plus FREE access to the illustrated online version of the groundbreaking 2020 book, RECONOMICS:
The Path To Resilient Prosperity
.
GOAL #2: SCHOLARSHIPS!
Your team contributions fund scholarships offered by
RECONOMICS Institute
. Scholarships enable folks in economically-distressed communities around the world to get certified as
Revitalization & Resilience Facilitators
(
RE Facilitators
).
Each time your contributions total another $200, a full scholarship is created to help someone get certified.
You can use one of the scholarships for yourself
: normal tuition is $299, so you'd be saving $99!
WHY IS STORM CUNNINGHAM YOUR VIDEO & PODCAST HOST?
While the
Regeneration Team
is officially an initiative of
RECONOMICS Institute
, it's also a personal passion project for its Executive Director,
Storm Cunningham
.
For two decades, mayors, governors and corporate / non-profit leaders worldwide have relied on Storm's advice to help them bring places back to life. He's been called "
the world's thought leader on community revitalization and natural resource restoration
" by George Ochs, the Managing Director of Real Assets at 
JP Morgan
.
Storm knows that young folks LOVE the idea of restoring our world for a living. He has lectured at universities around the world, including in China, the UK, the Netherlands, Denmark, Mexico and Canada. He's also lectured at dozens of schools here in the U.S., including Harvard (where he created and led a 2-day workshop), Clemson, Ohio State, the University of Texas, the University of Virginia, etc. The lecture halls were packed in every case. But, most of the courses these students are taking are focused on old paradigms, like sustainable development.
"
My generation tried to do less harm...to be less destructive
," says Storm. "
But we didn't do a good job of that. So, newer generations need to be about undoing harm...being restorative
." Many young folks are already creating highly-rewarding careers healing our crisis-ridden world. You can too. After all, who wants to sustain this global mess?
Besides being the Executive Director of
RECONOMICS Institute: The Society of Revitalization & Resilience Professionals
in Washington, DC,, Storm is also the Editor of
REVITALIZATION: The Journal of Economic & Environmental Resilience
. A former Green Beret, Storm has since worked to be a green leader. His 3 books are globally praised by public and private leaders. You can learn more about his books and work here:
https://StormCunningham.com
If you have any friends who want to improve their lives while improving the lives of others, please tell them about the
Regeneration Team
. The larger the team, the bigger the impact each of us can make, the more potential partners and opportunities you'll have, and the faster the future improves for all.
The global resilient prosperity movement is calling you!
(You can, of course, leave the team at any time with just a quick click.)
2021 is a "soft launch" year for the new Regeneration Team, primarily for pioneers, friends and insiders (like you). The rest of the world will hear about it in January of 2022. This allows us to build a large library of videos and podcasts before the public launch. So, you're one of the first to discover it. To thank these pioneers, the first 99 members (at any level) can join Storm---and each other---on a live Zoom call, where you can ask Storm questions. You'll be notified of the time and date shortly after we reach the goal of 99 members. Please tell your friends, and share the link on social media!
1 of 1
Become a patron to
Unlock 25 exclusive posts
Connect via private message
Recent posts by The REGENERATION TEAM for urban, rural & wild places
How it works
Get started in 2 minutes