Redecentralize.org
is creating a community and platform to support a fair, empowering internet
Select a membership level
Member
Support redecentralize.org as a member. Access to members forum. Choose the amount you contribute!
Buy me a coffee
Support the day to day thinking and promotion of decentralisation on the interwebs and in real life! 
You will have my heartfelt gratitude.
Listed supporter
Become a listed supporter of redecentralize! We'll add your name to the website and send you some official redecentralize laptop stickers!
About
We've had enough of digital monopolies and surveillance capitalism.
We want an alternative world that works for everyone, just like the original intention of the web and net.
We seek a world of
open platforms and protocols with real choices
of applications and services for people. We care about privacy, transparency and autonomy. Our tools and organisations should fundamentally be accountable and resilient.
Redecentralize.org has been a small band of volunteers promoting decentralisation since 2013. In between jobs, lives and conferences, we:
We did this all for free. We believe we need an alternative ecosystem of tools and services which empower their users and protect our privacy, agency and choice. We don't want to live in a world controlled by monopolies with increasingly wealthy owners and exploitative practices.
Now we need your help.There's so much we'd love to do!
As decentralisation is picking up momentum and gaining national attention - we can push for supportive regulation and mainstream adoption. It's a perfect time to connect and promote projects to take this movement to the next level and ensure decentralised alternatives can win.
Help fund
redecentralize.org
to:
If we get more, we'd love to:
Hire a community manager to organise events and help organise meetups around the world and promote them on all the social media silos :)
Update the website and create infrastructure for the community to connect and discover one another.
Review, test and feedback on the usability and quality of decentralised apps, in order to:

Provide an independent review of decentralised alternatives
Motivate genuine innovation that solves new problems and used decentralisation as a key selling point
Make it easier for people new to decentralisation to have a place to start and trust which alternatives are ready to use

Continue maturing the conversation on the importance, value and direction of decentralisation. Deepen and widen the movement, encourage new communities to join and use alternatives though guides, blog posts, podcasts, events, a conference and more!
Set up a working group to draft regulation and policy suggestions to take to the European Commission. We want to:

Make it easier for services which use open protocols and collaborate together to reach users and develop sustainable business models (see Ira's article on open protocols)
Socialise these ideas amongst policy makers, think tanks and the public to build support!

About Ira @shevski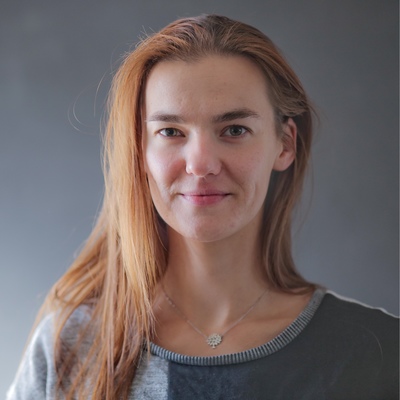 Irina is digital strategist and expert on open data, data platforms, data standards, privacy and decentralised technology.
She led the
ckan
open source open data platform to international adoption, served on
Open Knowledge
's senior management team and now as a board member. She organises
Citizen Beta
, is a fellow of Newspeak House and is a co-founder and director of
redecentralize.org
.
Gerben
Gerben dabbles in EU policy making in Brussels, where he primarily advocates for interoperable, secure, decentralised technology. He contributes to Redecentralize since 2019, launched the
Redecentralize Digest
and maintains the website. Gerben is a full-stack technologist, swaying from soldering transistors to training neural networks, with a particular affection for creating
memex
-ish 'tools for the mind'. On a quiet day you can find him reading philosophy or walking in the forest.
$138.63 of $1,500
per month
Funds Ira to keep writing and talking about decentralisation! Her talks and blog posts have inspired and shifted perspectives and priorities of journalists, think tanks, organisations and politicians.
Supports occational meetups - like the redecentralize party in October!

1 of 4
By becoming a patron, you'll instantly unlock access to 3 exclusive posts
By becoming a patron, you'll instantly unlock access to 3 exclusive posts
Recent posts by Redecentralize.org
How it works
Get started in 2 minutes