Red Gate Arts Society
is creating a Community Art and Music Space
Select a membership level
About Red Gate Arts Society
Red Gate needs your help!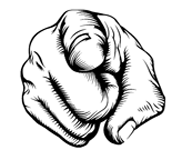 The Red Gate is an independent community organization dedicated to providing space for Vancouver's non-commercial and experimental culture. With a deep history going back to the 1980s, through the dark days of the "no fun city" era, to our current status as "the world's most unaffordable city", we've managed to keep pace with exponentially increasing rents, but now we need to come up with an extra $9116 by the end of the month or face eviction. This figure represents just a half year's
increase
in property tax, which we are obligated to pay under the terms of our commercial lease. It's actually the tax on the empty air space above our building, due to archaic and pro-development "highest and best use" tax policy. As art spaces continue to close and the people that depend on them simply give up and leave town, we are actively trying to reverse this process, but we can't do it without your support! So we're asking you to help us in three ways:
1.
make a one-time donation
, or buy a membership to become an ongoing supporter,
2.
sign our open letter to the City and Province
to eliminate unfair and unjust property taxes for non-profit cultural space, and
3. help us get the word out and promote this campaign!
Here's some more details and a bit of background about who we are and what we're trying to do:
The Red Gate Arts Society was founded in 2012 after a series of reno-victions of arts and music spaces in the Downtown Eastside, including our own 3-storey, 20,000 sq.ft. "cultural wildlife refuge" across the street from what eventually became the Woodwards/SFU development, featuring a recording studio (home of the New Pornographers, Destroyer, Nardwuar and the Evaporators among many others), approximately 6000 square feet of visual arts studios, and a similar amount of flexible exhibition, performance, and production space for whatever our broad and diverse community might require, at extremely affordable rates. With the support of this community we were able to lease a space on East Hastings and continue our ongoing experiment in self-organized, independent, and community-driven culture.
In 2018, after more than 30 years in the Downtown Eastside, we were finally pushed out of the neighborhood by the relentless tide of gentrification. We were fortunate to find a new location in Mt. Pleasant, at a 50% increase in rent, substantially less than our former landlord was demanding but still at the extreme limit of our financial means. Thanks to our committed group of underpaid and overworked staff and volunteers we've been able to survive for more than a year, but already find ourselves outflanked and under siege by major property developments surrounding us on three sides.
We have a lease with our rent fixed until 2023 ($8500/month including insurance) but it's a standard "triple net" commercial lease, which means we're also responsible to pay the property tax, which is based on the assessed value of the building, the land on which it is located, and the maximum allowable height within the existing zoning guidelines. Because of the nearby office and condo towers under construction, we are taxed on the "potential" developed value, which has more than quadrupled in just 4 years (assessed at 2.5 million in 2015, 11.2 million in 2019), so even though we are a non-profit cultural organization in an old low-rise building, we are being taxed at the same rate as the adjacent for-profit corporate megaliths. In September we were given notice that this had increased by over $18,000 per year, in addition to the $30,000 we were already paying, for a grand total of approximately $48,000 or $4000 per month, retroactive to August 1. We've made an agreement with our landlord to defer the additional charges until the end of January, when their tax bill comes due, but at that point we'll have to pay them the extra $9000+, or face eviction.
Due to our unique profit-sharing model, (each event is a co-production in which we pool all revenues, pay the event staff, and share the remainder 50/50 with our collaborators), for every dollar we earn, we pay an equal amount to the performers, amounting to over $110,000 in 2019. We also do our best to pay a fair wage to our event and management staff, most of whom are low income and marginalized artists and musicians themselves, so in total that's over $200,000 directly into the lowest layer of Vancouver's cultural ecosystem in the last year.
Earlier this year we received a matching-funds grant from the Provincial government's Amplify BC program, which allowed us to upgrade some of our equipment and provide a temporary salary for one of our volunteer staff. Now that the grant has expired, the tax increase has forced us to lay off this same staff member, effectively undoing everything that the business development grant temporarily achieved. One step forward, two steps back.
Despite occasional encouraging words, we receive no funding whatsoever from the City of Vancouver. Recently they've launched a new 10-year plan to "blanket the city with arts and culture", announcing their intention to "advance community-led cultural infrastructure" and "position Vancouver as a thriving hub for music", goals which the Red Gate not only endorses but has been actively implementing, through our own initiative and at our own expense, for decades. It's a tragic irony that in the short time since this plan was published, at least a half dozen art and music spaces have shut down, with many more under imminent threat.
All of the good intentions expressed in the current cultural plan are contradicted by a policy of punishing commercial tenants for not representing the "highest potential use" of their properties. While the plan briefly addresses this subject, it does so in vague and general terms and possible long term approaches, seemingly blind to the fact that we're already at an extreme crisis point and there won't be any "long term" if it's not resolved immediately. It's not only the Red Gate but virtually every cultural space, every non-profit, every small business, in other words everything unique and home-grown which gives Vancouver any sort of character or personality, which is being swept away by a tsunami of speculation, with the various levels of government engaged in passive hand-wringing at best, and at worst actively participating in the destruction.
The cultural plan also prioritizes a need for reconciliation with Musqueam, Squamish, and Tseil-Waututh peoples, and support for these and other historically under-represented and marginalized groups. It's hard to see how this is possible while still maintaining policies which encourage speculation and gentrification, since these are simply Colonialism 2.0, in which the same space is periodically re-conquered and re-colonized in a process that continues to spiral out of control, further marginalizing and displacing the same vulnerable communities. Genuine reconciliation and representation can't really begin while these neocolonial assumptions and policies continue to dominate.
It seems insane that the only affordable space in the city is burdened with a tax regime that seems designed to make it unaffordable, and that non-profit cultural organizations are taxed as if they were major corporations. Therefore:
we the undersigned
strongly urge the City of Vancouver, and the Province of BC to undertake the following changes:
Undeveloped (ie. affordable) property should be taxed on existing use, not potential most-speculative use.
Non-profit cultural organizations should be exempt from property tax entirely, as for example churches and sports stadiums are currently
Vancouver's dwindling population of artists and musicians have heard enough empty rhetoric and vague pledges of support. The only thing that will bring our fragmented and critically endangered cultural ecosystems back from the brink is immediate and effective action. Starting with a property tax freeze on undeveloped (aka affordable) property, and a 100% exemption from property taxes for non-profit cultural facilities. It really is now or never.
(Click here to sign our open letter to help us send this message to the City and Province!)

banner photo credit: Steve Louie, Apollo Ghosts at Red Gate, 2019
Recent posts by Red Gate Arts Society
How it works
Get started in 2 minutes