Red Star Alchemy Designs
is creating Comics, Illustrations, Games, and Streaming Entertainment
Select a membership level
Tipjar Patron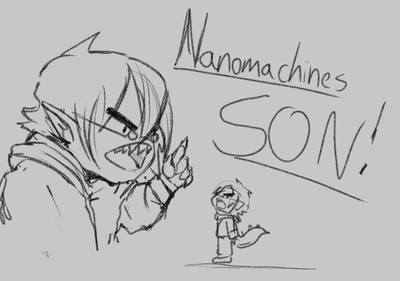 In general this  helps with keeping a roof over my head, internet on, and food on my plate. for this you have my thanks. This gives access to special voting in my community comics and certain cheesecake fan service rewards.
Supporter Patron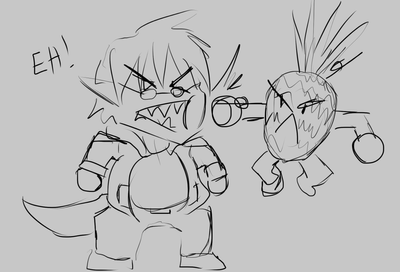 This is much like the previous tier, though with this amount donated, you'll only receive access to see some of the patreon exclusive content (when we have it). You will also get a Patron role on the community discords to have access to the patrons only chats where you can suggest stuff on upcoming projects.

Cool Club Member
Youre in the membership zone, from here on, youre entitled to free high quality downloads of all future comic pages as they come out and access to special request streams.
About
OH, HELLO! DIDN'T SEE YOU COME IN THERE~
Hi, I'm Cal, owner of Red Star Alchemy Designs, I've been a freelance digital artist and entertainer on the web for a fair while now, and am taking dead aim at growing this little business, but that takes help. that needs people-- people like YOU. 
  I'm here today to speak to you about this little studio I run online. I tend to work in the arenas of Creative Consulting, Illustration, Design, and (more recently) Game Design, Development, Youtube, and Post production. The little studio has grown quite a bit in the last nine years, and after much badgering at the behest of my contemporaries, I'm finally opening up a Patreon to help fund further growth and allow this little enterprise to flourish-- and of course to provide plenty of fresh new content for current fans.
What Red Star Alchemy Designs Does:

Mainly my business is that of a digital illustrator for private clients, but I also work as a general streaming entertainer, and amateur software developer. I have always released my work for free on public platforms, and have covered a range of subjects from Conceptual Design, D&D Illustrations, risque pinups, and even kink art. I have also worked in doing art resources for various game and mod projects, and to date am currently in the process of creating 2 games.
I've also been a long time streamer hosting Art Workshops and helping the community to strengthen ties with it's content creators.
Those streams of which can be found here:
My twitch for gaming and PG stuff
My picarto for arts
My Youtube for art tutorials, LP's, & etc
I wear many hats, but in the end, its all the same in being the wish to create new and fun content that brings happiness to the communities in which I work with everyday~
Why should you, dear viewer, decide to fund this little venture?
-You enjoy funding your local community artists
-You enjoy watching Gator dance like a monkey while he wears a tiny vest and hat
-You wish to see the comics, streams, games, and art RSA Produces to continue to be able to be available for free
-You'll gain Access to the Awesome Super Secret Club mailing list!  
As a member of the Awesome Super Secret Club, you will receive email updates for new things on-site and access to special little freebies, streams, and polls that the general public don't exactly have access to. oh and its free rights to say you are not only awesome, but belong to a super secret club with other awesome people.


What you can come to expect from Red Star Alchemy Designs:-The Kingdoms of Discordia-
 KOD has had a few reworks over the 2 years I've been doing them. originally started as a late night talk-show extension off of the Late Night Saints block of programming on youtube, but have since sprouted into various other enterprises, not limited to 'Gator Does Games', but also fan favorites like 'Gator Does D&D' and tutorial workshops for Modding, game development, and art process. I dont plan on slowing up on this content and I hope for many more years of fun entertaining folks with this digital variety show.
-Discord Communities-

I run 2 community discords for the the people whom are fans of my respective work realms-- They're sort of my labor of love, and they allow me to be in real contact with my fans and clients. its nice, comfy, and I do my best to foster fun and welcoming environments for the wayward souls out on the net. these are run entirely on a volunteer basis, and as such I have never sought to monetize this and never look to. if you would like to join these, just give me a DM and I would be more than happy to introduce you to the community.
-Penzai Galleries-
Yes, this is the official announcement; My new web-gallery community site that I've been talking about for several years is a reality. we have taken on an accomplished coder and developer on staff, but are still seeking a server and server tech. its going to be touch and go initially, but the more funding we can pull in, the better we can upgrade the site. that being said; the site is still in development however. as said we have a web developer and shes made some really impressive progress, but I'll be needing more concrete funding to get the project off the ground. if youre interested in investing as a founder, please contact me via email with the subject: 'Penzai Gallery Investment'. 
-Full Time Content Creation-
 I already do this as a living, but I would very much like to grow my business. I want to be less reliant on chasing freelance work every month and solely focused on creating new original content for you all.
-Community Comics!-

 I love the idea of Homestuck-esque community comics and feel they offer a tremendous amount of involvement for their fans, as well as chances to be actually drawn in at points. at current it has been discussed with the current patrons and this has a green light! expect to see this soon!
-A part of your Patronage can go to charity-
The option is here if you wish. any patronage can be partitioned and passed along to the current Humble Bundle Charity of your choice. I'm no stranger to poverty and I know that while I need money now, I'm never above giving of myself to others whom are in more dire need. Just send me an email at 
My Gmail
 with the subject of 'Charity Munnies' include with it a choice of how much of your Patronage you wish to send to the charity, a screen shot of your donation receipt, and I'll handle it from there~ expect a special callout on the podcast and in the newsletter! 
$181.92 of $500
per month
This is the total goal I'm hoping to aim for. This is my living wage-- I'll be able to devote myself more fully to my art and know that my rent will be paid, my food will be covered. I'll be able to stream often, post often, and generally do all the things you guys come to expect from me.
1 of 2
By becoming a patron, you'll instantly unlock access to 8 exclusive posts
By becoming a patron, you'll instantly unlock access to 8 exclusive posts
Recent posts by Red Star Alchemy Designs