Red Stylo Media
has been around for seven years, run by writer/editor Enrica Jang. In that time, our catalog has grown from one self-published comic to a full on catalog of original titles as well as an imprint (
a.k.a Red Stylo Press
) for fellow indie comics creators. As of 2017, Red Stylo has published over 250 different artists and writers!
What We're Doing
We make comics. And comic anthologies. And we promote indie creators. We want to expand our readership and get new artists in front of more eyeballs!
Every update, we'll bring patrons new comics and art from our roster of creative teams--always something new and different, whether from ongoing series or from our popular anthologies. 
Please check out our website for our full list of comics titles.
Why Red Stylo Needs Patreon

As one of our writers Aaron Duran, said: "I don't create comics to make money. I need money to create comics." Hosting
RedStylo.com
, keeping the 
webstore
open, printing costs, promoting books at conventions…all these things cost money. The most cost-effective way to deliver our content to readers is through digital means. A set-it-and-forget-it "subscription" to Red Stylo here on Patreon is a way for us to share everything we have to offer with folks who are interested and want more. And if you like what you read, you come back and bring your friends.
But Patrons aren't just funding Red Stylo. They are actually PAYING the writers and artists that make our comics world go 'round.
Creators get 75% of the profit
(1 patron = 1 sale!) when we share their stories with you (80% if they are part of our Imprint!) The more we get, the more
they
get.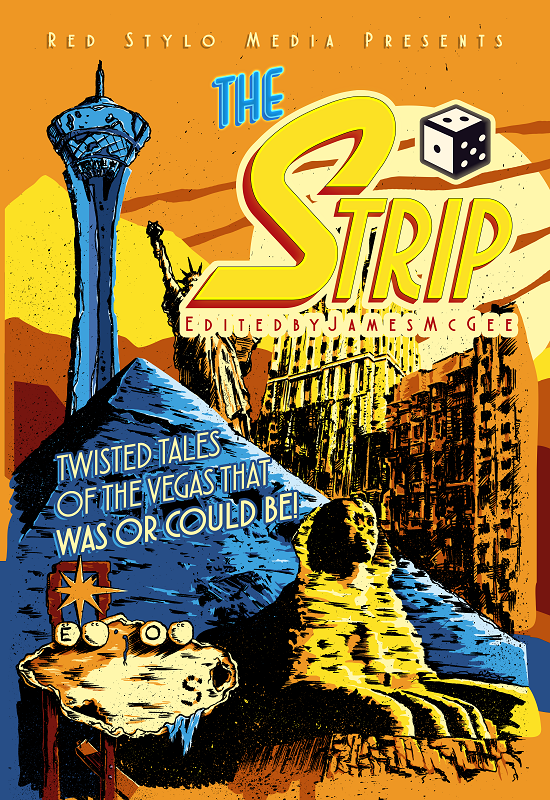 What Our Patrons Get
For just $2, patrons get a new PDF digital comic with each update, along with bio and info about the creators! Our goal is for a new update every two weeks. Patrons can set a monthly cap as low as $4 and not miss a thing!
For the next several weeks we are sharing
THE STRIP, A Twisted Vegas Comic Anthology.
This is a new collection of original comic stories inspired by the lights and glamour of Las Vegas! Updates may also include chapters from our original graphic novels and entire comic issues from our ever-expanding Red Stylo Press imprint!
See? Cool stuff already!