Red Stylo Media is creating

indie comics and anthologies
Indie comics, graphic novels and anthologies
Everyone gets a poster!
If we can reach an initial combined pledge of $200 in our first 30 Days, all patrons will be mailed a 12" x 18" poster from one of Red Stylo's featured artists! Ends September 15th, 2014!
Help us pay for Comic Convention tables!
Your contributions will help us cover the cost of convention tables next year! If we can reach our Pledge Goal, all our patrons will receive a FREE PDF copy of our latest anthology, KILLER QUEEN!

About
RED STYLO MEDIA (RSM)
is an imprint and comics publisher, founded in 2008 by writer, Enrica Jang. We began with a successful Kickstarter campaign for Enrica's first series,
AZTECA
, and continue to produce and publish original comic series and graphic novels. In 2011 RSM launched a series of popular comics anthologies, starting with
The Poe Twisted Anthology
. A new theme is chosen each year and kicks off with an open call in January for writers and artists to contribute. The collections are published both digitally and in print in October each year. Over 200 artists and writers have been featured in Red Stylo anthologies, both aspiring and veteran artists alike, and the catalog also features an expanded digital library of titles and art.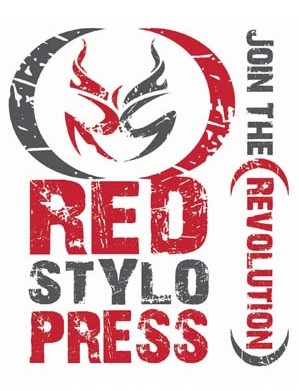 In 2012, Red Stylo launched
RED STYLO PRESS,
a promotions and editing service, as well as a packaging and publishing cooperative for fellow independent publishers to gain exposure for new and ongoing series. As of 2014, the Press carries and promotes seven comics series, and is working in cooperation with
The Inkwell Awards
to package their annual donation and challenge books.

In 2013, Red Stylo joined with
Odd Truth Inc.
, to establish
WeWinCon.org.
WeWinCon
began as a modest promotion and fundraiser to help artists impacted when Boston Comic Con was canceled due to the then-ongoing hunt for the Boston Marathon bombing suspects.
WeWinCon
raised money for gas cards to give to artists to return to Boston for the re-scheduled show, as well as provided incentive for donors to give to Boston area charities and the American Red Cross. Since that first event, WeWinCon continues to raise funds to give to more organizations such as Wounded Warriors, Doctors Without Borders, and the Red Cross.
Location
Baltimore, MD, USA
Washington, DC, USA
Columbus, OH, USA
Top PatronsSee all 31
) for fellow indie comics creators. As of 2014, Red Stylo has published over 100 different artists and writers!
What We're Doing
We make comics. And comic anthologies. And we promote indie creators. We want to expand our readership and get new artists in front of more eyeballs!
Every update, we'll bring patrons new comics and art from our roster of creative teams--always something new and different, whether from ongoing series or from our popular anthologies. 
Please check out our website for our full list of comics titles.
Why Red Stylo Needs Patreon

As one of our writers Aaron Duran, said: "I don't create comics to make money. I need money to create comics." Hosting
RedStylo.com
, keeping the 
webstore
open, printing costs, promoting books at conventions…all these things cost money. The most cost-effective way to deliver our content to readers is through digital means. A set-it-and-forget-it "subscription" to Red Stylo here on Patreon is a way for us to share everything we have to offer with folks who are interested and want more. And if you like what you read, you come back and bring your friends.
But Patrons aren't just funding Red Stylo. They are actually PAYING the writers and artists that make our comics world go 'round.
Creators get 75% of the profit
(1 patron = 1 sale!) when we share their stories with you (80% if they are part of our Imprint!) The more we get, the more
they
get.
What Our Patrons Get
For just $2, patrons get a new PDF digital comic with each update, along with bio and info about the creators! Our goal is for a new update every two weeks. Patrons can set a monthly cap as low as $4 and not miss a thing! .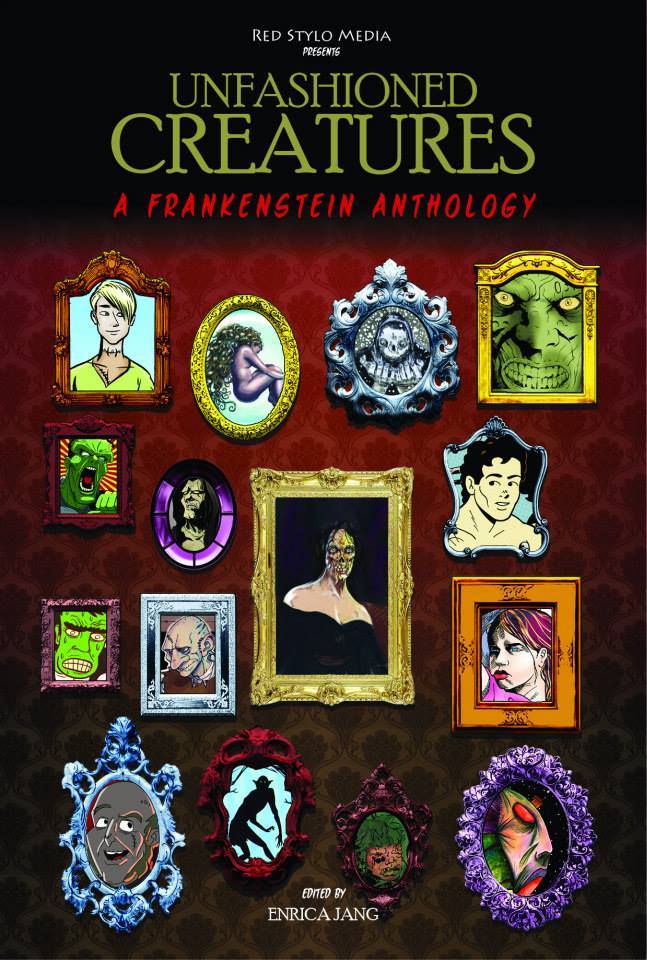 For the next several weeks we are sharing
UNFASHIONED CREATURES, a Frankenstein Anthology
: a collection of original comic stories inspired by Mary Shelley's Frankenstein! Updates may also include chapters from our original graphic novels and entire comic issues from our ever-expanding Red Stylo Press imprint!
See? Cool stuff already!