Select a membership level
The Tipper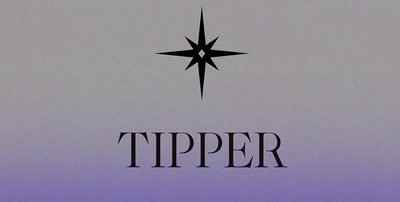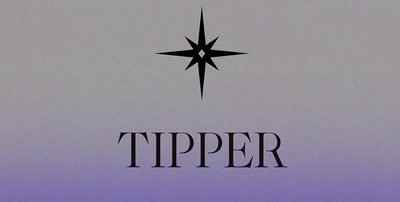 You are a great ally in my creative journey as a musician, songwriter, and artist. Thank you for always cheering me on! Here are some things I have for you:
Access to my Patron-only feed - where you can communicate with me directly! I'm so excited to meet y'all!
Regular updates re: my music, songwriting, creative process, recording + album making BTS
Poll voting access (decide which videos & songs I should record next)
Exclusive access to Reese Merchandise (specifically designed and made for PATRONS only)
The Team Mate
Just like a team mate, your support is imperative to the music and art that I create. Your thoughts and comments are highly appreciated. Thank you for holding my hand! Here's what you will get as my team mate:
Exclusive previews of my unreleased songs + videos
Collaborative projects - be involved in my music videos or events!
Chord / tab sheets of my songs with lyrics
Mp3 downloads of my original songs & covers (as posted on Youtube)
Free digital downloads (wallpapers, lyric art, etc)

+ + all the rewards on the $1 tier 
The Torchbearer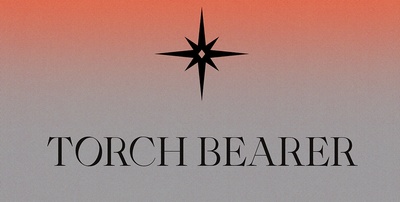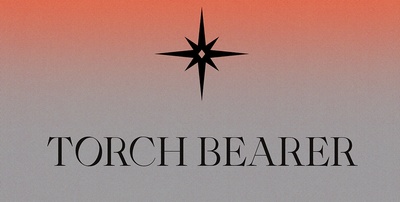 As a Torchbearer, you are the primary advocate and ambassador of the music and art that I make. Your input and thoughts make me work harder and think better. Your presence in my life is invaluable to me. 
You are my constant companion in all my creative pursuits. Thank you for having my back always. I hope to convey my sincerest gratitude to you:
FIRST ACCESS to my unreleased songs + videos
EXCLUSIVE, DOWNLOADABLE SONG DEMOS
Video tutorials (How to play my songs, etc)
An invitation to my Patrons-only livestream hangout sessions (where I also answer questions from my $10 patrons)
Your name printed on my 2nd album liner notes!
After your 6th consecutive month of being a $10 patron, I will send you a personalized Secret Song Society CARE PACKAGE (to be delivered digitally)
+ + all the rewards on the $1 + $5 tier 
About Reese Lansangan
Salutations!
I'm
Reese Lansangan
, an independent singer-songwriter + musician from sunny Manila, Philippines!
A few years back, doing music (independently) in the Philippines was not really a viable career option. For years, I've been writing and performing music - all for the love of it. Back in the day, the gigs I used to do had no monetary pay whatsoever. We played in exchange for food and drinks. Sometimes, we played EVEN without food or drinks! I've also experienced playing shows with as few as 5 people showing up. Those were really tough times, but I never really realized that. I was having too much fun writing and performing my songs!
As of late though, the indie music scene in the Philippines has steadily grown. With the advent of social media and streaming sites, artists have garnered audiences from different parts of the country - even different parts of the world. I am proud to see our little community grow into a passionate, self-supporting system.
Community:
that's a word that's very important to me. I'm the type of artist who loves meeting the people behind the social media usernames. I simply love face to face interactions with fans, which tend to happen whenever I do gigs or big shows. I love getting a bit more personal with each and every supporter, and I feel like my world is opened up every time when I meet you guys.
Over the years, I've seen how much my supporters have grown and have grown together. Since most of them can physically meet up and get together during gigs, they have formed lifelong friendships on their own - just because they started out liking my music and finding that one thing in common.
As a creator and artist, it feels so amazing to have a community of like-minded people surrounding me
. I consider myself very fortunate to have these people by my side. I'm even luckier that I get to know them more and more over the months and years.
It is my goal to foster that kind of community online as well. Hence, I joined Patreon.
WHY I JOINED PATREON
I'm hoping for this to be an avenue to
get to know you
guys on a deeper level that just a few tweet exchanges. I'm hoping this could be a platform to
nurture a sense of unity
and togetherness - between me and you. Having patrons will also
give me the opportunity to push the quality of the music and videos that I make
. Essentially, your pledges will allow me to fund for recording equipment, new instruments, studio time, sound production, and more. I am very passionate in producing quality content with a lot of heart and personality - and I hope you can see that through the things I make.
HOW IT WORKS
If you decide to become a patron, you'll be officially initiated into
Reese's Secret Song Society
!
But what does that mean?
If you're interested in supporting me here on Patreon, you'll decide an amount of money you would like to pledge each month. Don't worry!!!
The amount is
totally up to you
(even just $1 a month goes a long, long way!). In return, you will get lots of fun rewards, plus access to an amazing community of like-minded people (including myself haha).
MODES OF PAYMENT
- there are three ways of paying for Patreon:
Credit / Debit Card:
If you have a debit or credit card, you checkout the same way you check out when you buys something online! Just put in the 16 digits in front of your card, its expiry date, and the three digits at the back and you're done!
PayMaya:
PayMaya is basically a PH app that acts as a virtual card for people who do not own a debit or credit card. It works the same way as a card does but it's all virtual.
Here's a tutorial
on how to download the PayMaya app and register for an account. Upon getting an account, you could just pay via card and use the details that PayMaya provides.
PayPal:
 If you have a PayPal account and has used it for buying online, it's the same for Patreon. Log in to your PayPal account or make sure you have the app on your phone, then go to Patreon and choose "Add PayPal" upon checking out. It will automatically detect the PayPal account that's logged in on your device and you will be redirected to the confirmation page.
Signing up (regardless of any amount) will automatically grant you access to my Patron-exclusive feed, which includes videos, voice notes, and sporadic updates on my music, songwriting, recording + album making. BUT WAIT, THERE'S MOREEEE. So much more, in fact.
BE A TIPPER, A TEAM MATE, OR A

TORCHBEARER :

  Reese's Secret Song Society

**
New Tier: The Fairy Godparent
- same perks as the Torchies, with a special thank you note**
You can choose to support me at different tiers (choose to pledge $1, $5, or $10 a month) to get access to more rewards. All the details are on the right sidebar of my Patreon profile! But here is a list of some rewards that you can get:
EXCLUSIVE song demos (that I won't be posting anywhere else, so you better keep them secret!)
First access to exclusive previews of my unreleased original songs and videos
Chord & lyric sheets to my songs + video tutorials on how to play them
Exclusive access to Reese Merchandise (specifically designed and made for PATRONS only)
SECRET SONG SOCIETY CARE PACKAGE - like, an actual collection of goodies (prepared by me) - RIGHT ON YOUR DOORSTEP
A FEW MORE REMINDERS
I want this place to be free of pressure, so you need not worry! You are absolutely free to cancel or modify your pledge at any given time
Whether you decide to pledge anything or not, I will always be here - forever grateful to you. I will always be making content that I hope you will love and appreciate
May this Patreon community I'm hoping to build be a safe space for you to chat, discuss life, music, and things you find important. Hopefully, you find your allies within this group. Of course, I will get to read whatever it is you share in here, and I might join in your conversations at any time (so you have been forewarned haha) - but know that I will guard your secrets with my life. It is my privilege to get to share my life and music with you guys. Likewise, to be the keeper of your stories is my honor.
Always,

Reese Lansangan 
When I reach 100 patrons, I will write and record an entirely new song - dedicated to my Patreon community. The catch is that we can write it together! Everyone can pitch in possible ideas and let's see how I can make them happen!
1 of 1
Become a patron to
Unlock 493 exclusive posts
Connect via private message
Recent posts by Reese Lansangan