Refuteit Apologetics Ministry
is creating Teachings, Podcasts, Videos, and Books
Select a membership level
Defender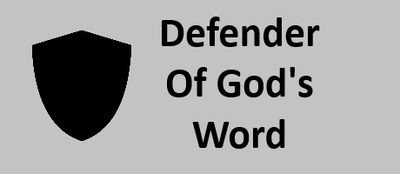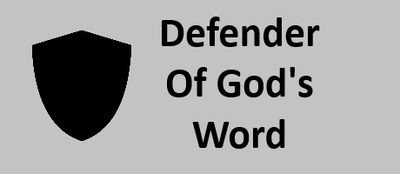 $5 per month will go a long way to help defend truth and pull people out of error. 
Silver Shield Defender
$10 per month will go a long way to help defend truth, pull people out of error, and will help us grow. Together we can rescue a lot of people around the world. 
Gold Shield Defender
$25 per month will go a long way to help defend truth, pull people out of error, help us grow, rescue people around the world, and will enable us to develop and support an institute to train others in ministry, so that we can multiple workers in our global mission. 
About Refuteit Apologetics Ministry
Welcome to the Refuteit Apologetics Ministry donation page. Through this page, you can partner with us on a monthly basis to help our ministry thrive and grow to reach more people.

More and more, we see people slipping into biblical error. Even prominent ministries that once held firm to sound doctrines are introducing unbiblical teachings to the masses through a variety of media platforms. We want to be the voice of reason that leads people back to the Bible but we need your help to get the word out

Your monthly support can make a huge difference for our staff and ministry. We need equipment, software, research material, paid promotions, general expenses, staffing, and so much more to grow and complete our mission. We are NOT a non-profit ministry, so we do not qualified for grants, favored tax status, or any benefits. That also means your monthly giving is simply a gift of generosity to support us and NOT a tax deductible contribution to a non-profit or tax-free church. You're giving with the sole motive to help us live and do the works of the Lord we were called to do. You won't see a tax benefit from the government for your giving, but we do believe, that whatsoever good thing any believer does, the same will receive of the Lord. (Ephesians 6:8).

"He that receiveth a prophet in the name of a prophet shall receive a prophet's reward." Matthew 10:41 KJV

"And whoever gives one of these little ones just a cup of cold water to drink because he is a disciple, truly I tell you he will in no way lose his reward." Matthew 10:42 NHEB

Look over the content on our website, pray, and ask God if he wants you to be a financial supporter of our ministers and ministry. See what he put's on your heart in regards to a donation tier. We can use your help in the battle to defend the faith and the Bible against the growth of false teachings in the world today.

We are a non-denominational organization that believes the Bible alone should be our source of teaching. However, people also need to learn how to interpret the scriptures correctly according to hermeneutical principles. With your help, we can train people in the correct methods of biblical interpretation so they can learn for themselves, teach their families, and minister to others the correct message of the Bible.

We have a lot we would like to accomplish and your support can make it happen. Share a few dollars per month, every month, to defend God's word against attacks, help us to uphold truth, and help us to help others. We are one of the few ministries addressing topics other ministries ignore or know nothing about. Become a Defender by selecting a support amount of $5, $10, or $25 per month.

Thank You!

How it works
Get started in 2 minutes