Rely On Horror
is creating Ad-Free Horror Gaming Coverage You Can Rely On
Select a membership level
Enter the World of Crowdfunded Horror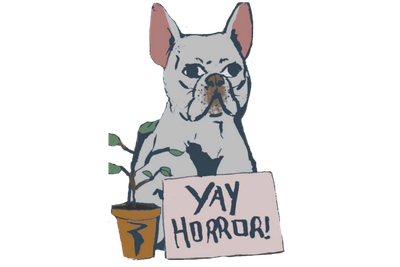 Pay-What-You-Want and get EVERYTHING below: 
Enjoy Rely on Horror ad-free (see your Thank You message for details)!
Exclusive monthly horror film commentaries - from classics to the latest releases!   
Advanced access to episodes of the Rely on Horror Show on Youtube ! 
Access to the Patreon comments page
Automatic entry into eligible site contests (requires valid email)
Inclusion in our weekly newsletter!
Includes Discord benefits
About
Enter the world of survival horror!
Thank you for visiting the 
RelyOnHorror.com
Patreon! We've launched this campaign to ask you guys, our beloved (and creepy) audience, to
support us so that we can continue to be your #1 destination for horror gaming coverage
. 
As an independent gaming site with a niche focus, we've regularly faced financial struggles and
we need help
. If you've been a follower of ours and want to support us, consider backing our Patreon today with whatever you can comfortably afford. You'll get a bunch of fun rewards, from
exclusive content to an ad-free browsing experience
! Check the sidebar! = >
Who We Are
Founded in September 2000 as Resident Evil Horror, we began this journey as one of the internet's most popular Resident Evil fansites. In 2009, we became Rely on Horror, a horror gaming site with coverage that *you* can rely on. We're aware that sounds a little cheesy, but what's survival horror without a little cheese?

Our passion for the horror genre has led to the creation of tons of varied content. We've talked with some of the leading talents behind games in the horror genre - Thomas Grip, Dan Pinchbeck, Sam Barlow, Jeremy Blaustein and more! In addition to our regularly updated homepage, we have the
Whispers in the Dark podcast
, weekly 
Twitch
streams and the
Rely On Horror Show
on Youtube!
Why Patreon?


Quite simply, the ad-supported website model isn't as rewarding as you may think. Despite our healthy growth and sizeable following (which we're very proud of), RelyOnHorror.com makes little more than enough money to pay server costs depending on the month. We've been able to compensate our writers, but it's not much -- and we want to give back more than just "exposure". With your help, we want to achieve the following:

Keep our site online
Afford to grow the site by producing fun additional content
Financially support our team
We have Goals for
$200
a month,
$400 a month
, and
$500 a month to start
. If we reach our first goal, we will be able to begin paying a flat rate per contribution to the site in addition to our existing pay-per-view (a rate tied to every 1000 views), and a senior staff salary (~50% of Patreon funds split among several senior staff members).
Every dollar
will help us reach these Goals. 
Every dollar
helps ensure we're here to stay.
tl:dr - If you're a reader of Rely on Horror, your financial support is needed!

Many of us have been doing this for years, and while it's been fun, it's not the most manageable thing with day jobs, school, and for some us, kids. We also want your support to directly lead to new content that you'll enjoy - by enabling us to purchase more games to cover, help us attend tradeshows and afford new equipment/software. Additional funds beyond our goals will also help us keep the lights on worry free (well, maybe off, but like in the fun and scary way).
<3 RoH
Phew!

This covers our typical site upkeep costs and allows us to pay our contributors per post made to the site (in addition to pay based on post performance [views])! Want to support our writers? Help us reach this first goal!


1 of 3
Become a patron to
Unlock 77 exclusive posts
Connect via private message
Recent posts by Rely On Horror